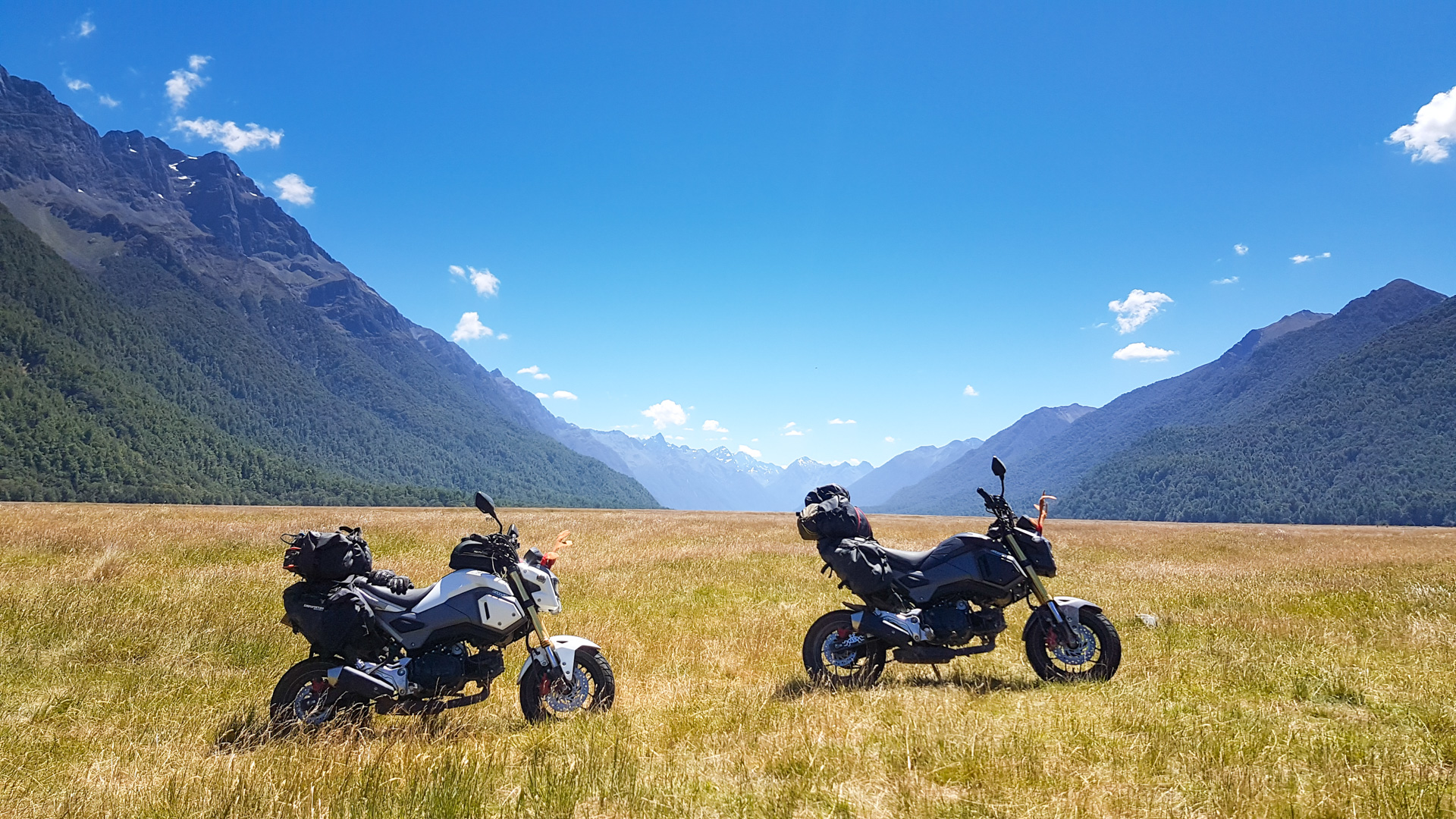 02 Jan

Bike Prep – Test Ride Report

By the time we started thinking seriously about doing the TAT, we had already had our groms for about a year and done close on 7000km on them. Things that we had added/modified at that stage included:

· Front and rear suspension – Racing Bros adjustable suspension. We still don't know how to adjust them perfectly, but it has made a world of difference.
· Tyres – swapped out the stock slicks and put on a slightly more aggressive tyre Mitas MC20. Which has suited our needs for more gravel worthy performance.
· Electrics – Oxford heated grips, crappy USB charger
· Cosmetics and bling- fender eliminators, integrated tail lights, led front indicators, ASV levers

Other than that, we had just been riding the hell out of them.

In terms of gear, we already had plenty of camping kit, and only really needed some decent saddlebags to put it all in. I'll write more detail on gear in a separate post.

Over the December holidays we did a proper test run with most of our gear to see what worked and what didn't but mostly it was to test ourselves and see roughly how much mileage we could comfortably do each day.

We chose an epic trip round the South Island of New Zealand which incorporated a good mix of sealed road, gravel roads and some completely off-road stuff. It was 2000km over 5 days. From what we had researched, we thought it would probably be a good mix of conditions we are likely to expect on the TAT.

Things we learnt from the test trip

· 400km of mixed sealed and gravel roads is about the most we can comfortably handle in a day without it becoming too much of a tiresome race to get somewhere. We were generally packed up and on the road by 8:30 and finished by 5pm. Had time to take pictures, and stop for snacks/lunch as long as we didn't dawdle too long.

· The groms are pretty near indestructible (apart from the damn oil temperature sensor)

The trip was good. It gave us confidence in both our bikes and in ourselves and got us thinking of a few minor things we needed to tweak before we embarked on the TAT.

Our Southern Epic Video of this trip is in the post below.