07 Sep

TAT DAY 38: Hailey ID to Willow Creek Campsite ID (251km/156mi)

A nice cruisey day for us. We took the asphalt to Featherville to avoid the closed bit of road. The first bit to Castle Rocks was straight and kinda boring, but as soon as we turned off the 20, the road got nice and curvy, although the air was quite smokey from a distant forest fire.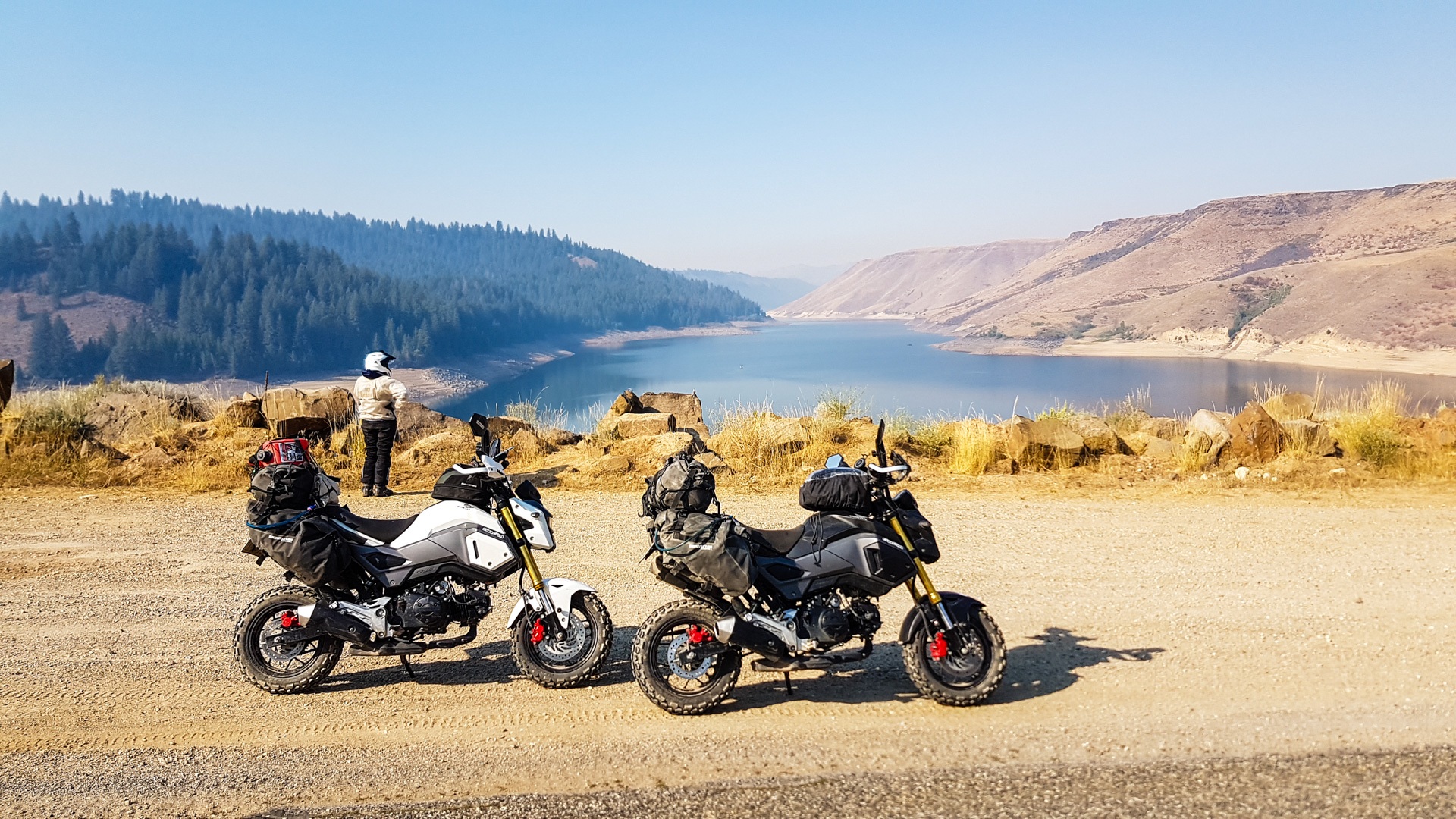 We arrived in Featherville and decided to have an early lunch at Cyndies Featherville Cafe instead of our usual nut bars on the side of the road. We are glad we did. The Cafe is kind of quirky with an equally quirky owner who seems to have a wealth of knowledge of the local area and all its roads.
Sim ordered a chilli dog thinking he was going to be getting a hot dog with some chilli type relish on it but instead got a full plate of chilli( the kind with meat and beans) with a hot dog hiding somewhere underneath it. He isn't one for large lunches while on the road and was looking rather green by the time we got to our camp site.
Pat the Cafe owner recommended that if we took Trinity Mountain Road leading up to Trinity Ridge Road it would be more scenic than Sams route. He also mentioned that the landslide between Featherville and Ketchum was expected to be cleared up by the end of the month.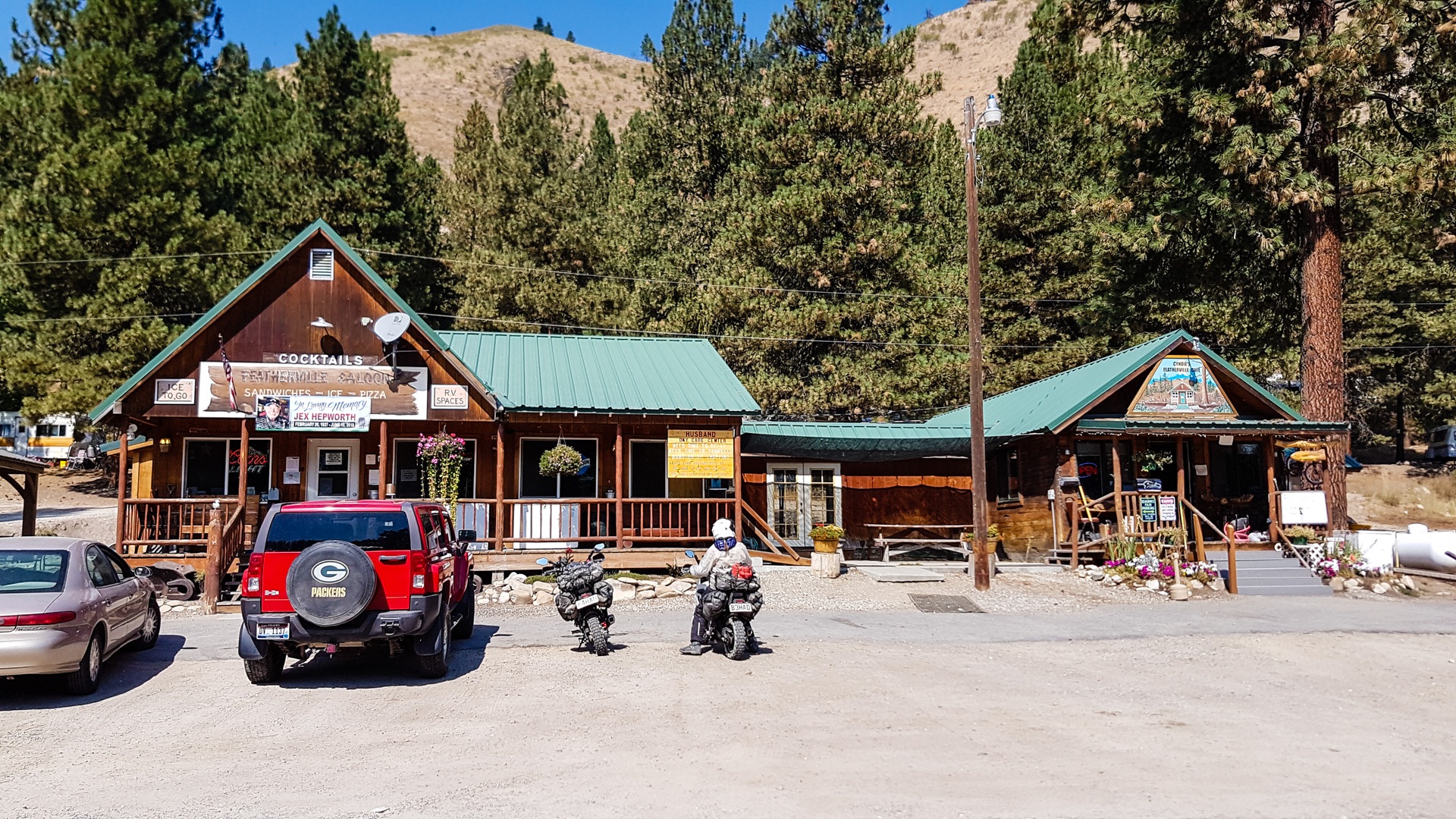 It was a lovely ride up into the hills and we are glad we took Pats recommendation. When we rejoined the TAT, the route widened up and ran alongside the Boise River.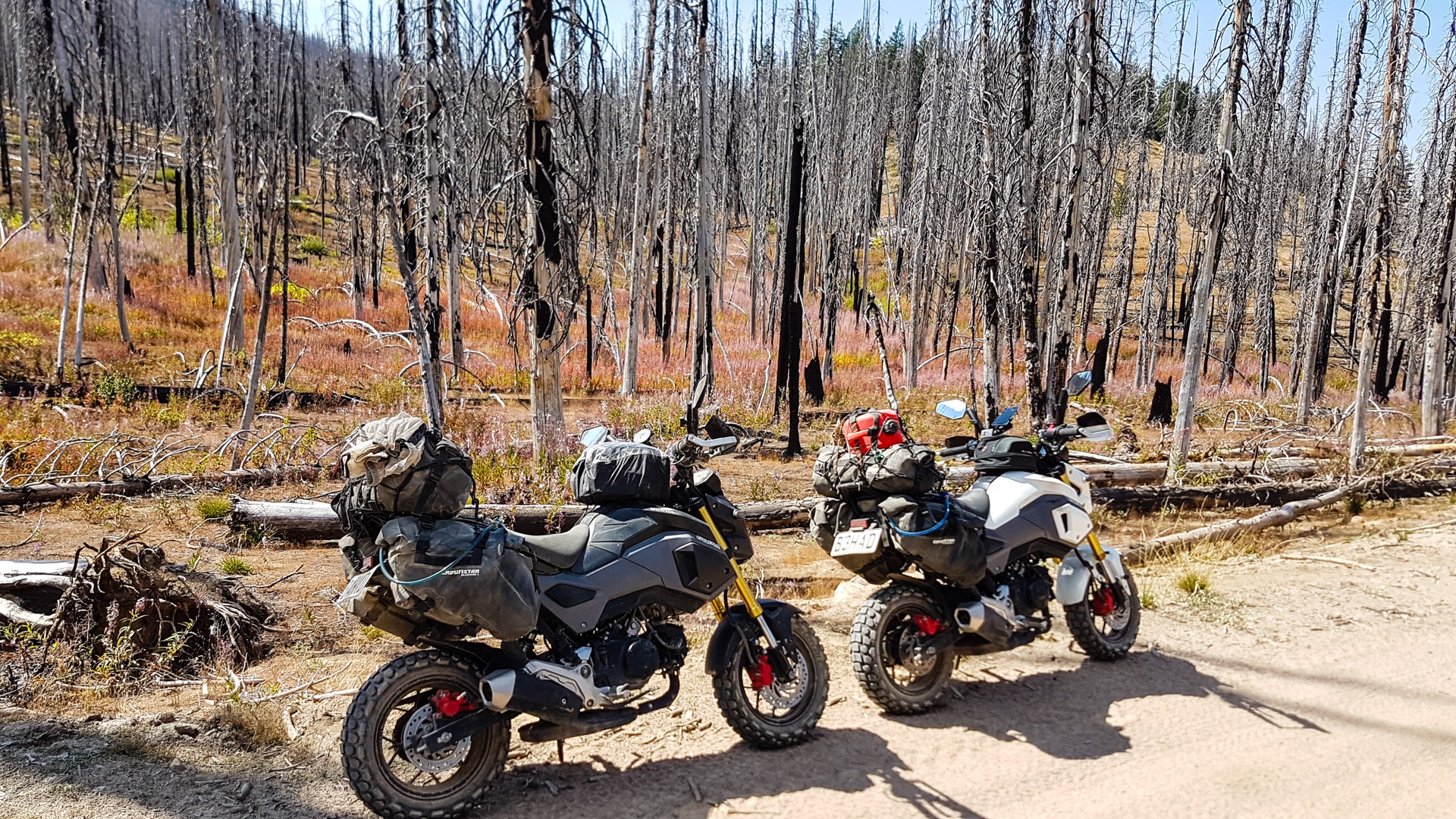 We have camped at a pleasant little spot next to the river and even went for a swim. Probably our second favourite campsite to date.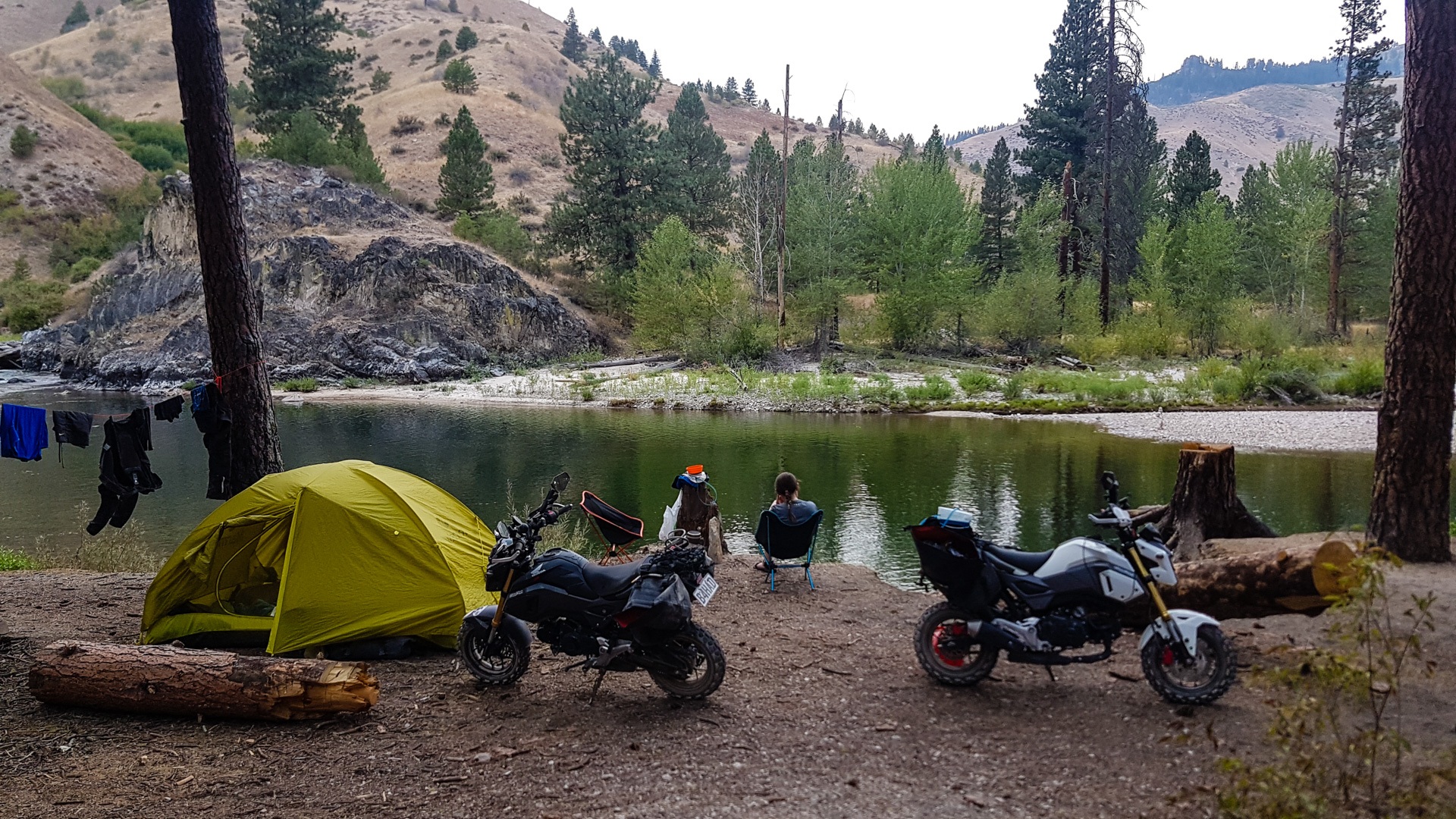 Tomorrow we are headed for the Oregon border.
View this post and comments on ADV Rider

---
Distance:
250.41 km
Max Alt:
2446 m
Min Alt:
997 m
Climb:
1770 m
Descent:
-2421 m
Avg Speed:
53.56 km/h
Time:
06:39:53
---