29 Jun

2 Groms in a Box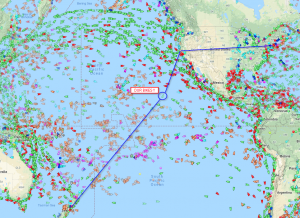 3 Weeks ago we packed our bikes in a box , said Bon Voyage to our little buddies and sent them on their way to the US of A. According to the interwebs, our box of bikes is currently about ¾ of the way to San Fran. We will be seeing them again in New York City at the beginning of August.
We are doing the TAT, the full TAT and nuthin' but the TAT .. well maybe just a bit more on both ends actually and a few little side trips to make it a bit more of a complete coast to coast Trans America experience, but its mostly just the TAT.
The grand plan is to start in NY, head over to the MABDR and follow it to Damascus where we will pick up the TAT. When we finish up with the TAT in Port Orford, we will cruise down the coast to LA. It's going to be an epic 12000 km (sorry 7,500 ish miles). Oh and just to make it a little bit different and far more epic, we are doing it on our trusty little 125cc Adventure Groms.
Watch out USA, we are coming to ride all over you.
View this post and comments on ADV Rider