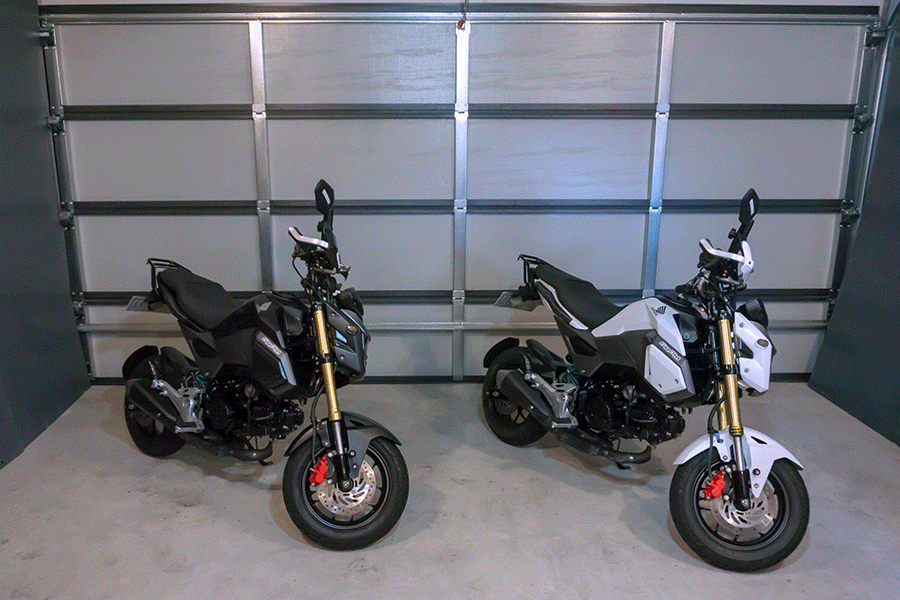 01 Jul

Stuff and Things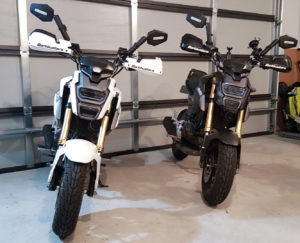 We (V and Sim) have another 4 weeks or so of agonizing waiting before we pick up our bikes in NY. We thought we might post a few things about pre trip preparation in the meantime. Who doesn't love a good packing list right? It's nice to keep a record of stuff somewhere. We will be posting updates of the trip on this website as well as on Facebook and on ADVRider as we go. At the end we hope to to do a nice proper Ride Report which collect all the photos and videos together, but for now updates as we go will have to suffice.
There are heaps of reasons not to be doing this trip on tiny bikes and many more reasons not to be shipping our own tiny bikes across the ocean to do this trip on. We won't bore you with reasons about why we decided to do this. Surely the answer is obvious? They are Honda Groms and they are Ours!
Here are the bikes. They are 2016 Honda Groms. Fun fact. These are the only 2 SF models in the whole of New Zealand. Turns out small bikes don't sell so well down here. Honda brought a few of the original model groms in and then gave up on them. After begging Honda to bring in two of the new models, we had to buy them from Australia and ship them to NZ ourselves. After this trip, these little bikes will have been on more sea cruises than us.
View this post and comments on ADV Rider