25 Dec

Southern Epicer: DAY 3: Ranfurly to Millers Flat – 171km

Everything hurts. Backs, arms, necks even our hands.

Overcast and chilly today, never getting above 10 deg C. Off to a great start down some easy gravel roads and onto a bit of the Old Dunstan Trail. A local classic route that runs through beautiful Central Otago scenery. Hills with rocky outcrops, occasional flocks of sheep and cows. Not a single car to be seen.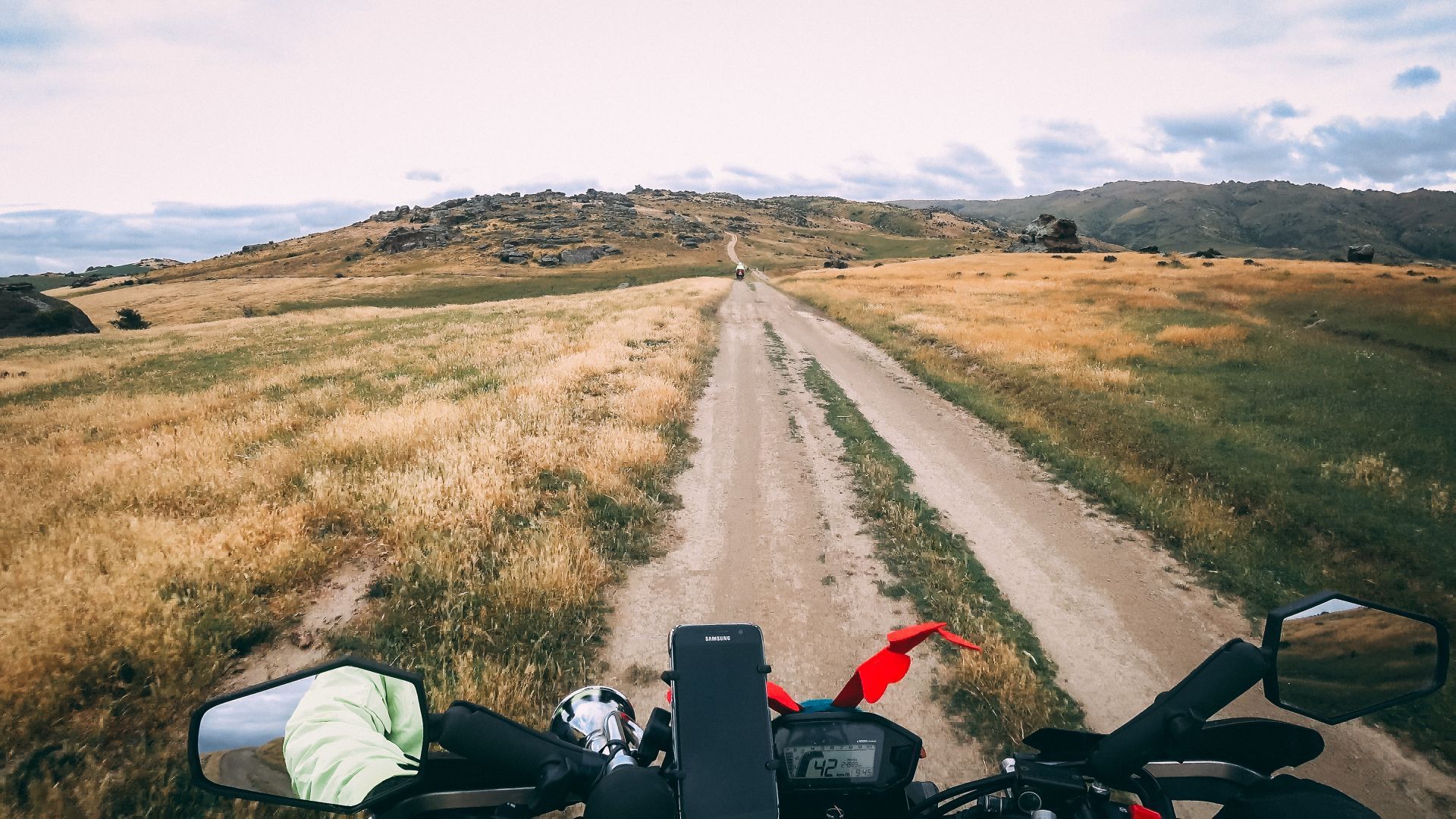 Popped off of the Old Dunstan and on to Long Valley Ridge Road for some of my favourite kind of riding. Hard packed dirt road with ruts, potholes and occasional surprise rocks. You spend most of the time in second gear weaving and dodging obstacles. So much fun.
As we climbed, the muddy puddles got progressively larger. We reached the end of the track at Serpentine Church. One of the few remaining buildings from a bit of a gold rush in this area in the late 1800s.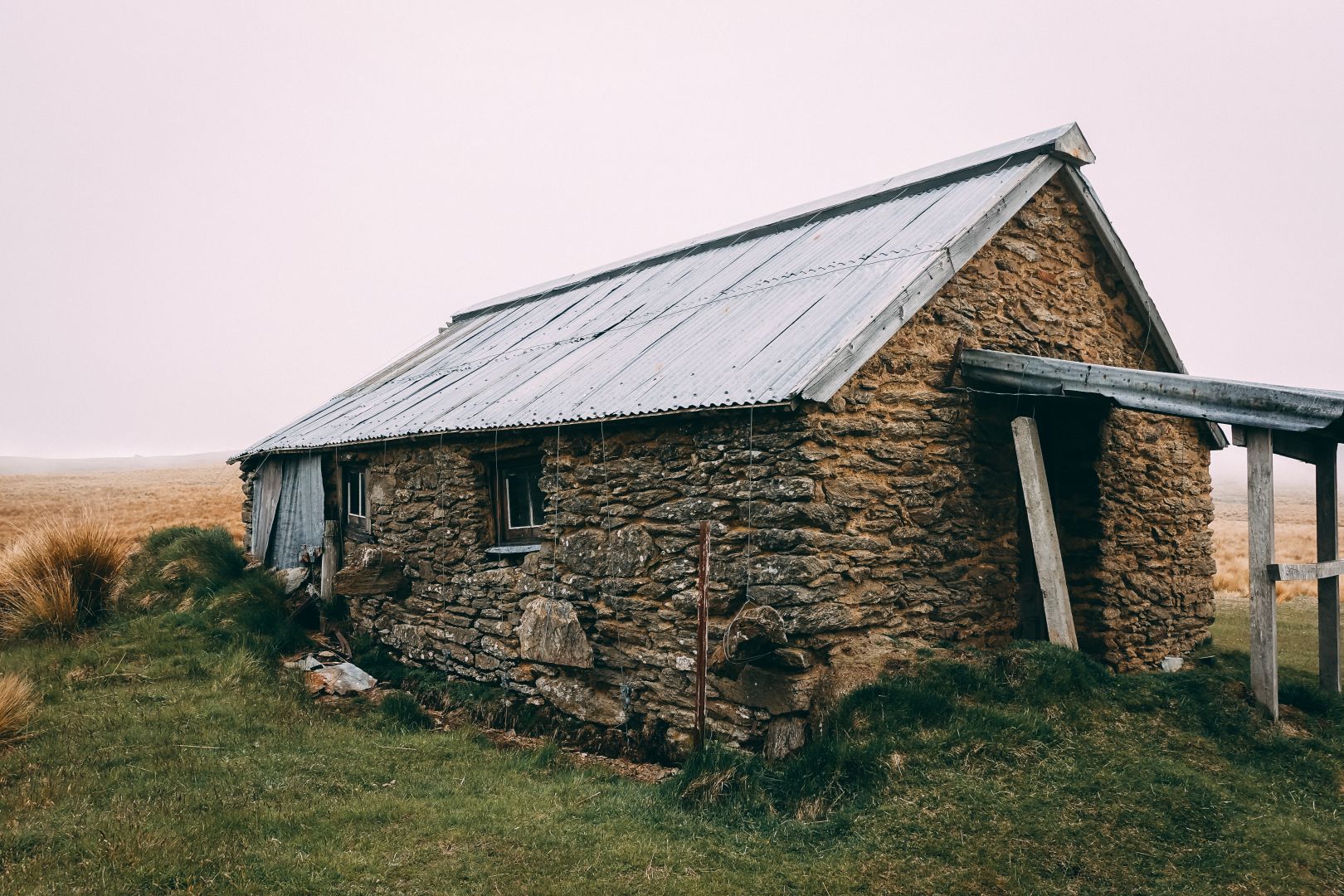 From there, the track changed dramatically. The mud puddles that had been getting larger were ow as wide as the trail and full of sticky, sucky mud as Simon and I found out very early on.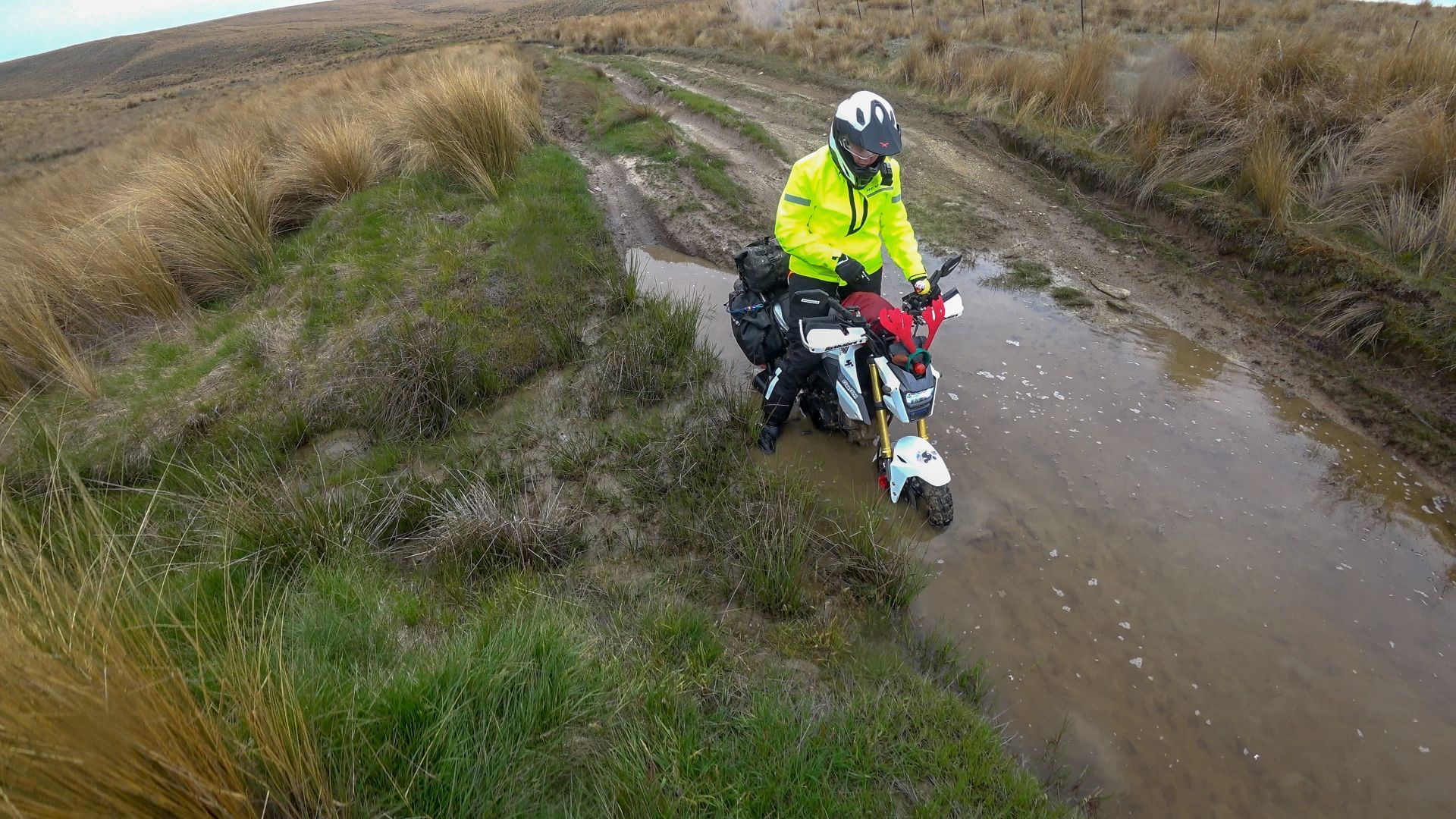 Parts of the trail were eroded so badly they could swallow a 4×4 never mind our tiny groms. We spent the afternoon painstakingly avoiding being bogged down and finally reached Roxburgh broken and covered in mud.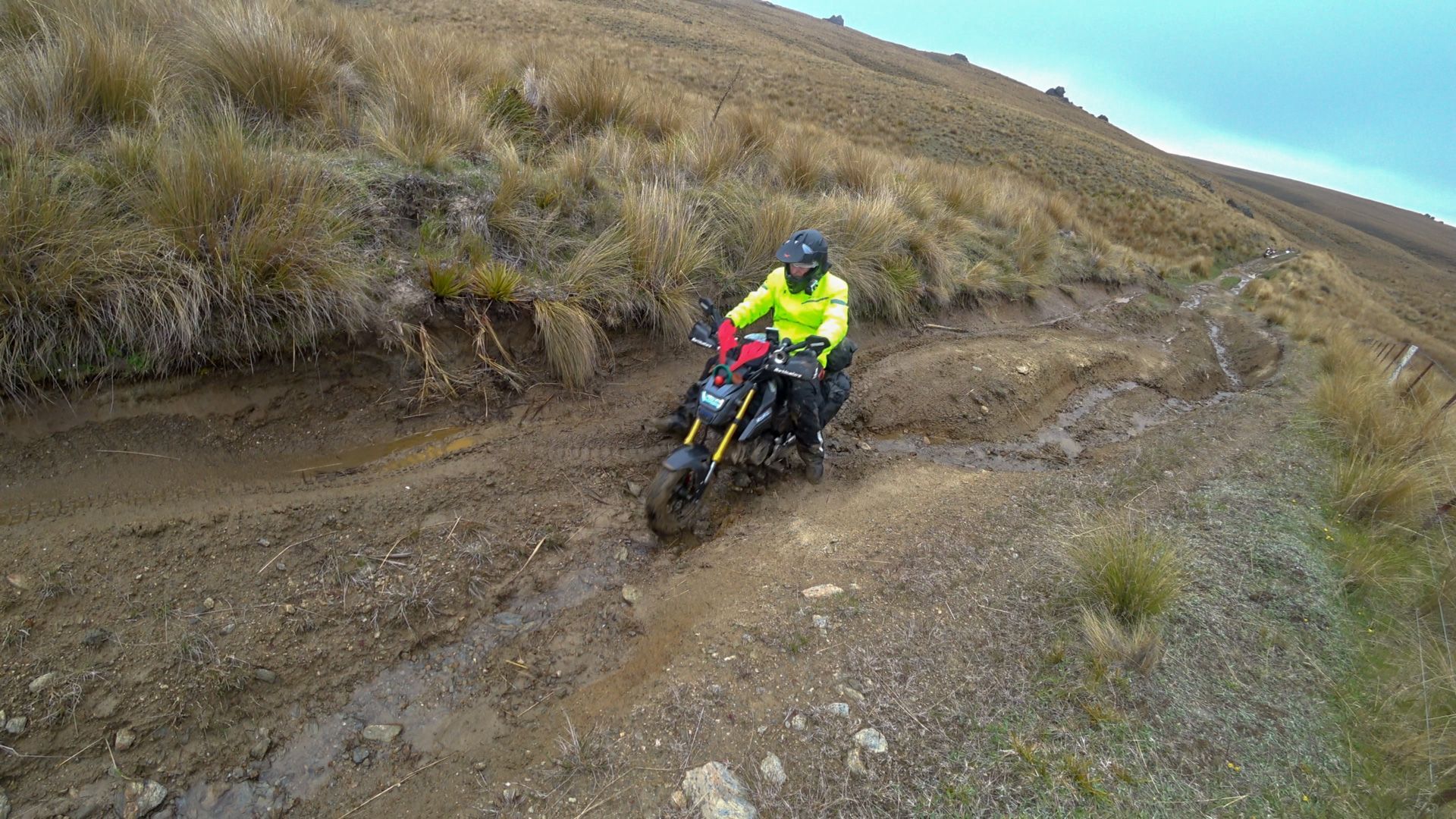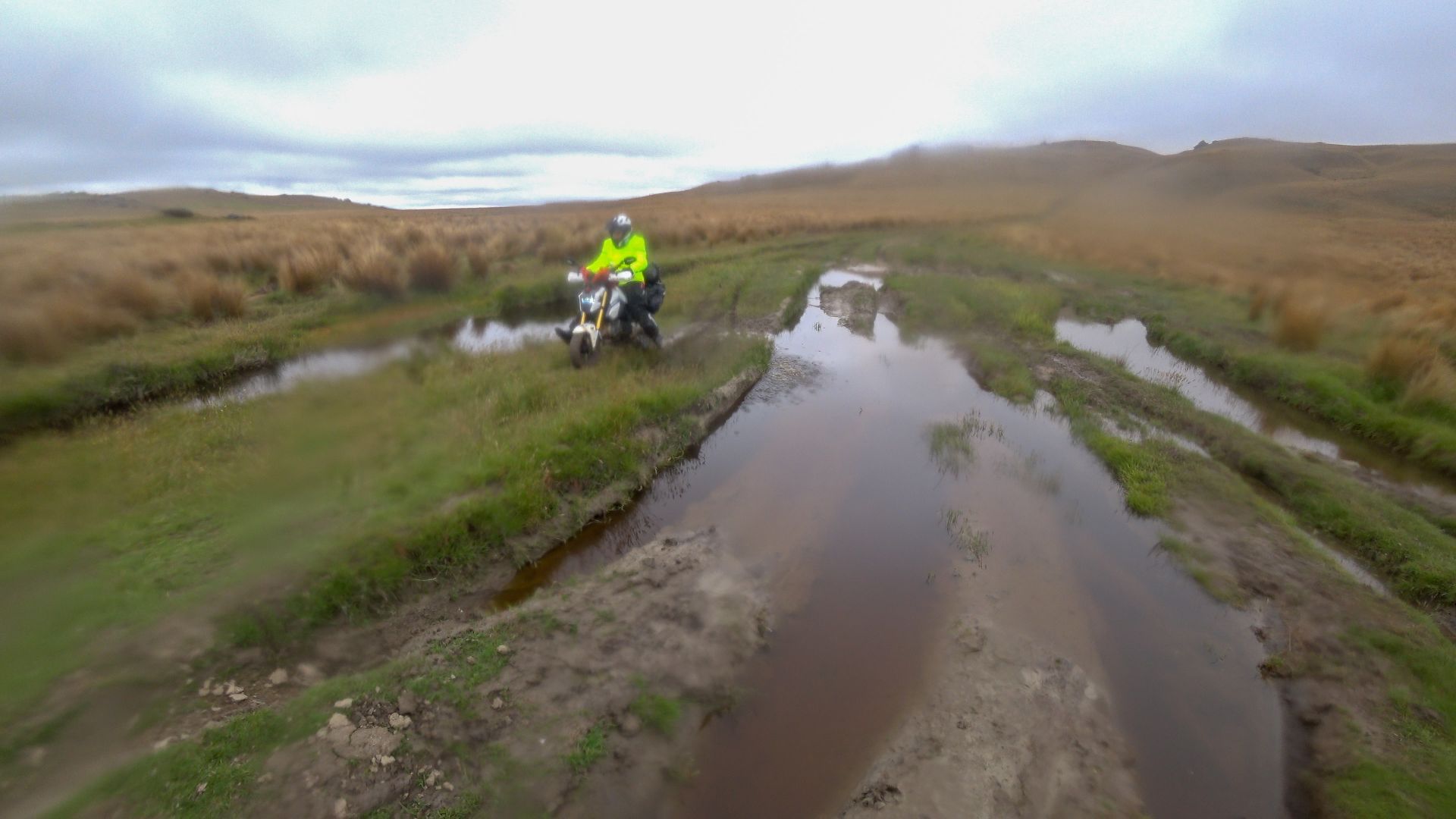 We had intended to be doing a lot more basic camping on this trip, but the lure of holiday camps with their hot shower and flushing toilets has been too strong. We have camped for the night at Miller flat.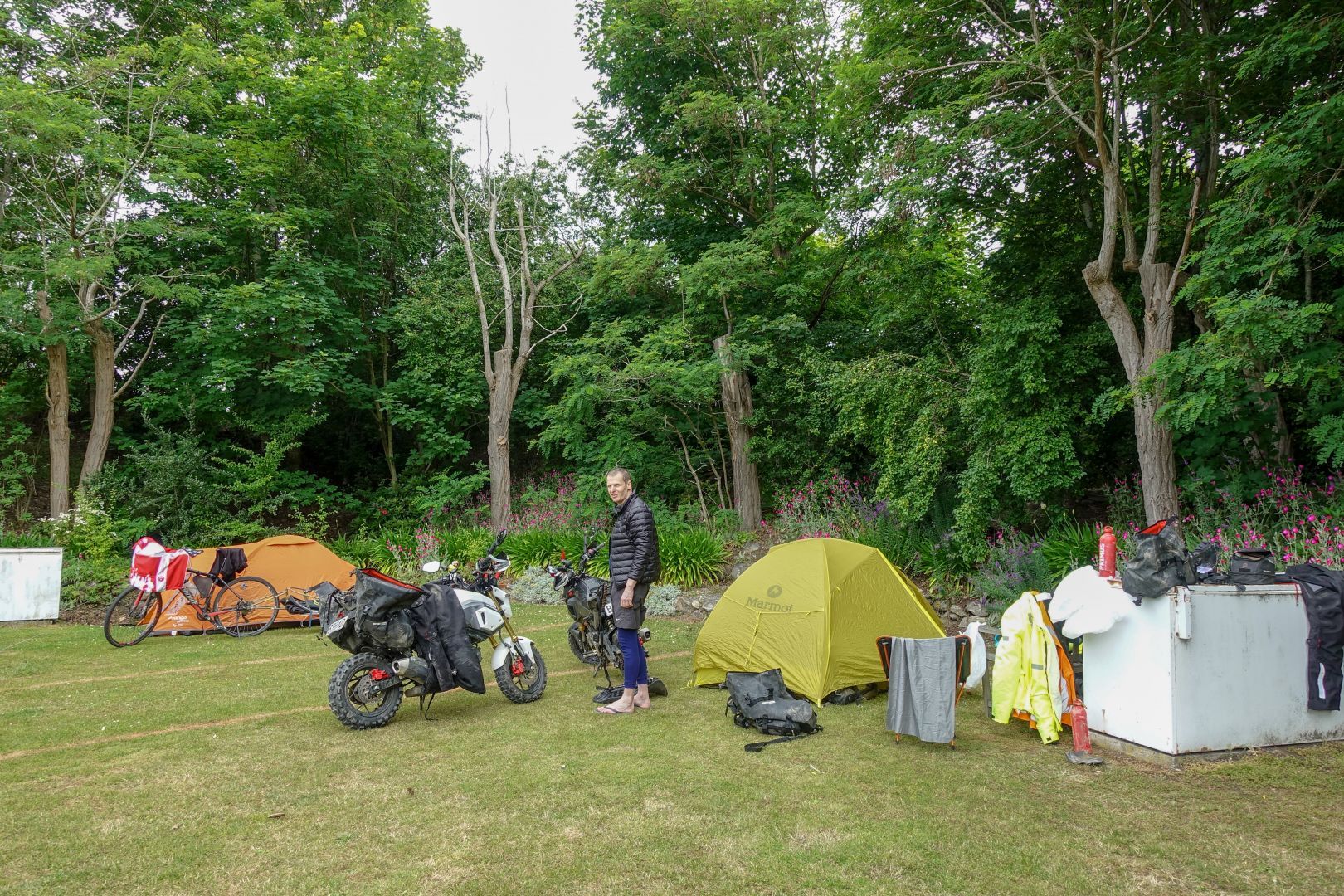 ---
Distance:
173.04 km
Max Alt:
1176 m
Min Alt:
71 m
Climb:
1886 m
Descent:
-2237 m
Avg Speed:
36.89 km/h
Time:
10:28:34
---
---