13 Aug

TAT DAY 13 : Huntsville AL

Cool space stuff +1, working shock +1

So for those that don't know, Huntsville Alabama is about 50km (31 miles) south of the TAT. It is also basically the birthplace of Americas rocket development programme including the Saturn V rockets that got Buzz and Neil to the moon.

When we were planning our trip, we plotted the TAT on a map then plotted a 60km (37 mile) boundary either side of it and set about seeing if there was anything worth visiting within this boundary. Simon was thrilled to discover Huntsville Space Centre was doable. It wasn't very busy. Mostly kids on space camp. They give free tours certain times of the day so we got a guide all to ourselves. It was interesting and informative. Recommend it to any one with a slight interest in the space programme. Also staff at ticket counter were happy to stow all our riding gear behind the desk which was a bonus.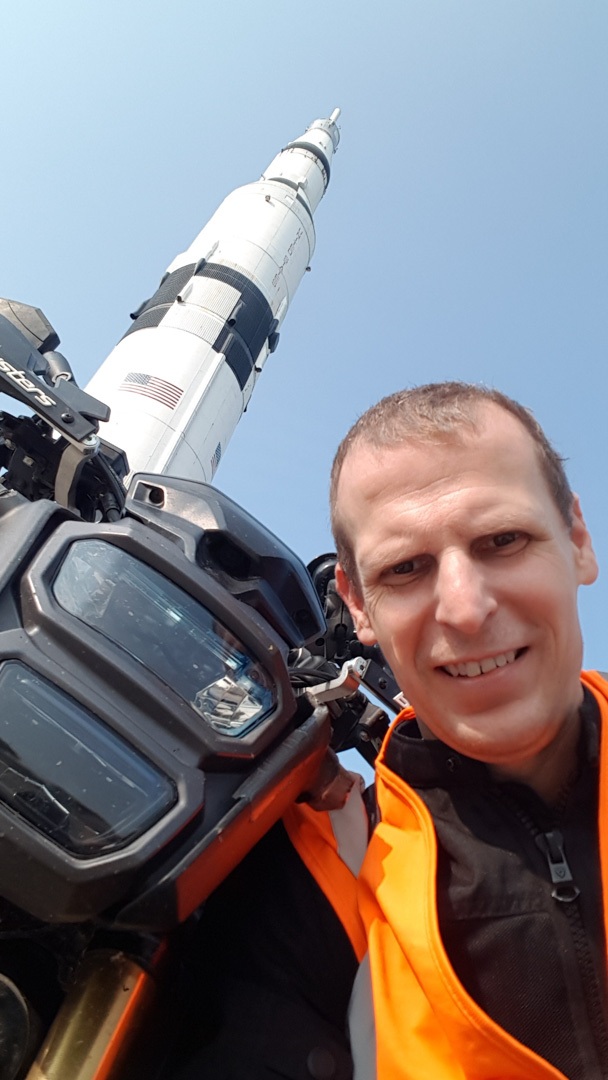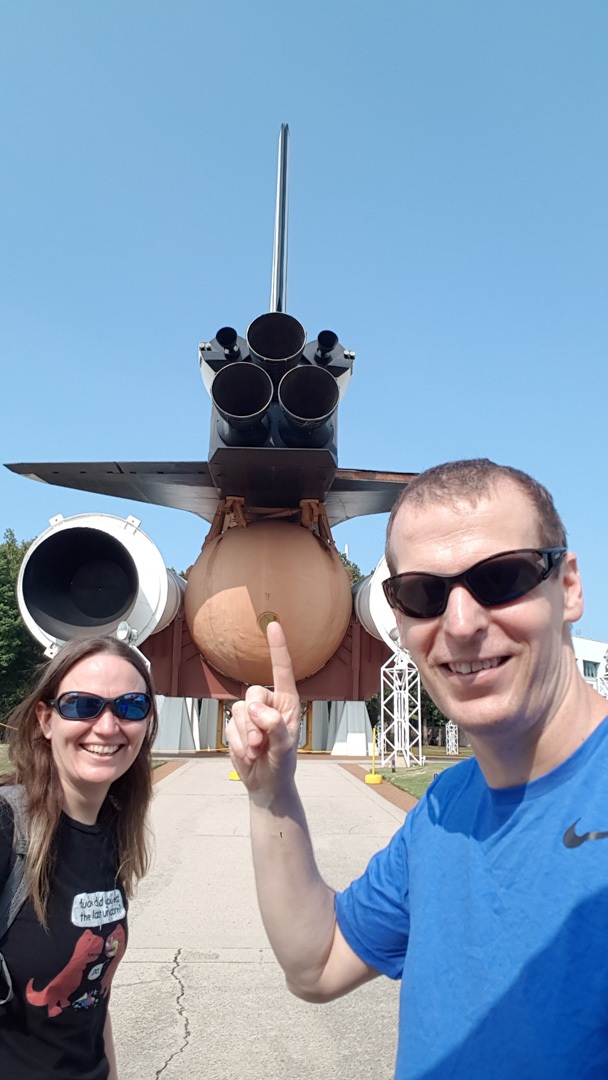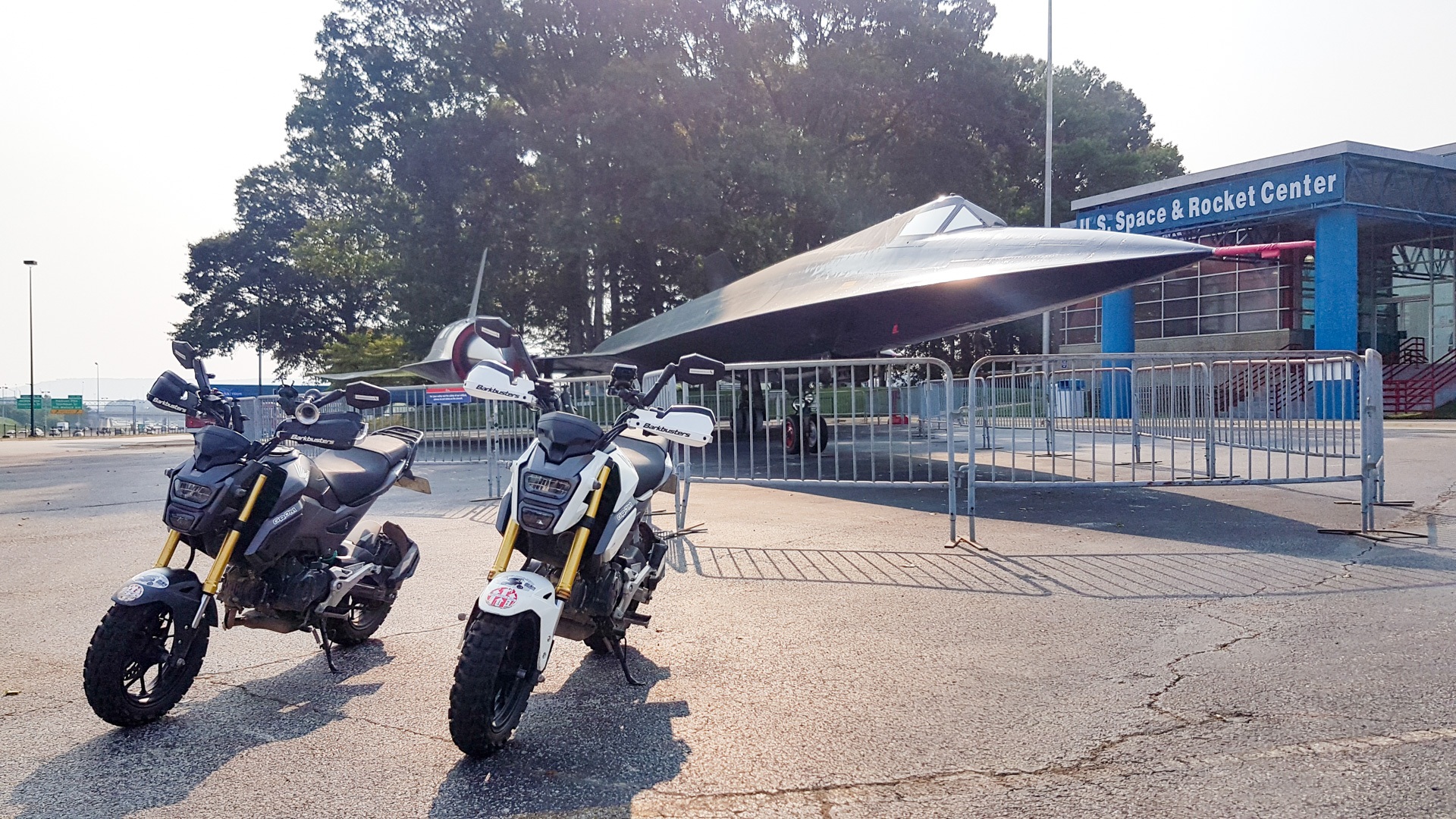 The replacement shock arrived in the afternoon and was easy to install. This is a slightly used OEM shock that has been donated by a fellow Grom rider. The OEM shocks are usually pretty soft, so most people swap them out for something better at the first opportunity. I'm not sure how it is going to perform but given that it's Honda, it is unlikely to fail.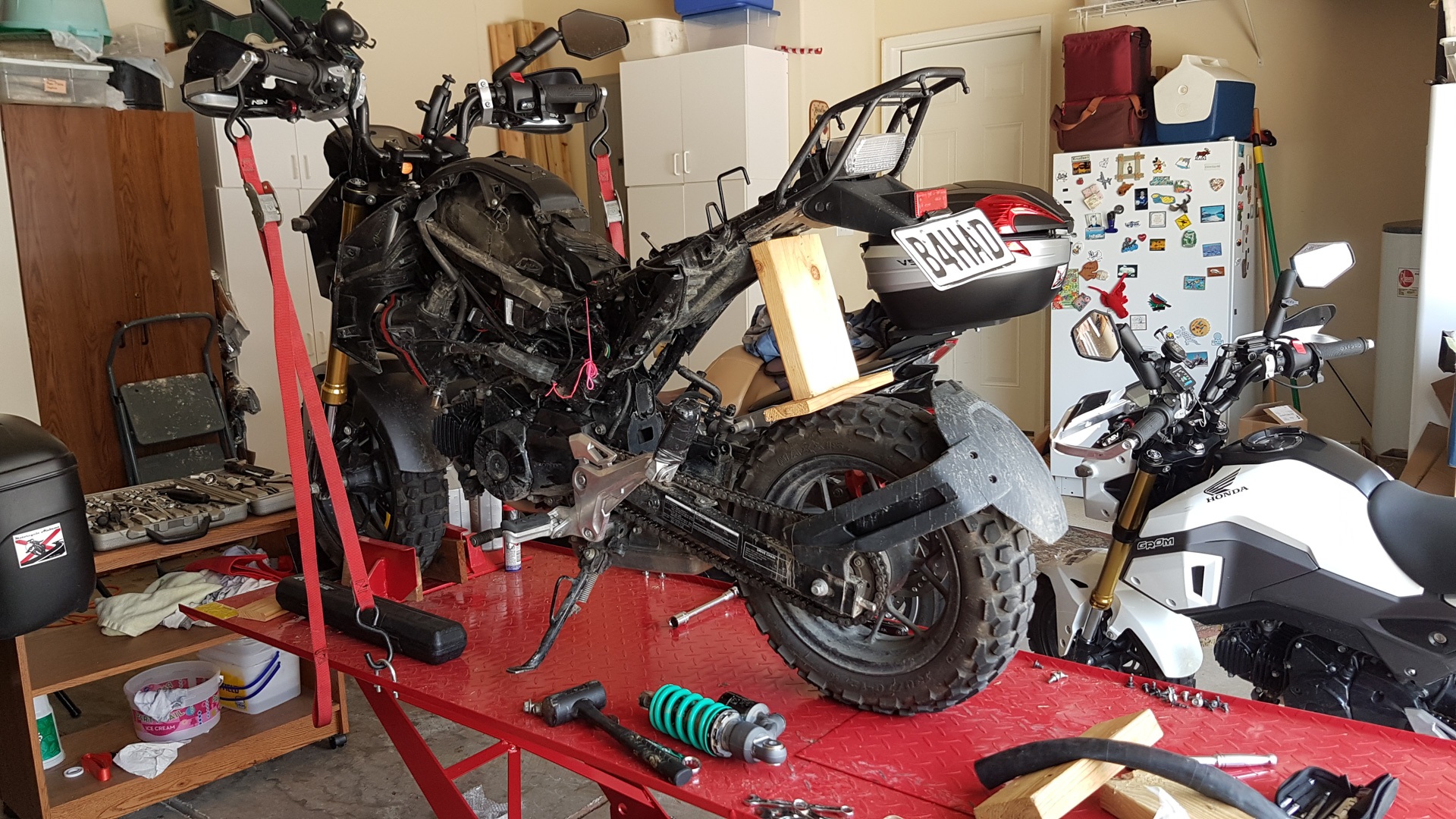 The Racing Bros shock has been posted off to Steady Garage who is going to see if it can be repaired. Steady garage is where we originally bought them from. At least having it fail in the US saves us on shipping, so there is that I suppose.
Tomorrow we plan on getting back on the trail somewhere near Elkton. We are looking forward to it and hope to be camping more.
We are sad to say goodbye to klaviator and his wife who have been very generous and all round awesome people.
One of the things that crops up time and again is how wonderful the motorcycle community can be and how glad we are that people are willing to go out of their way and help each other out.
View this post and comments on ADV Rider

---