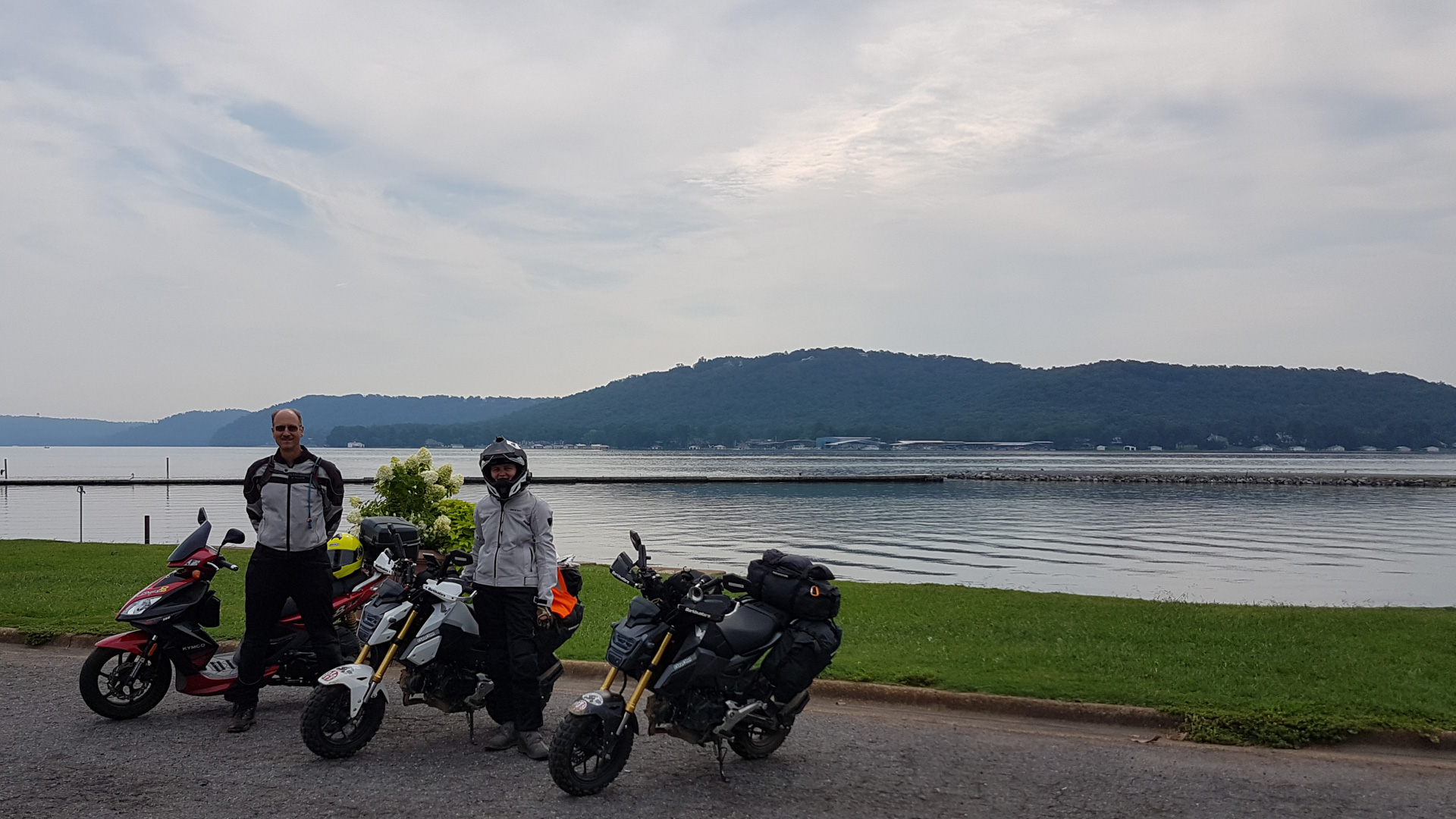 12 Aug

TAT DAY 12 : Guntersville Lake AL to Huntsville AL (115km/71mi)

Kind internet stranger +1, Semi nude Dutch Harley rider +1, possum -1, armadillo-1, trash panda -1

We packed up our tent, before eagerly awaited the rival of klaviator who had kindly offered us a place stay and tools to use and on top of all that had decided to ride 2 hours to meet us at our campsite and escort us to his home. This guy loves to ride. We are always a little apprehensive about meeting new people, especially strangers from the internet, but after our great experience with Paebr332, we weren't as nervous this time round.

It was a welcome change to be following someone who knew where they were going instead of following the little blue line on the gps app. It gave us a chance to look around and enjoy the view more.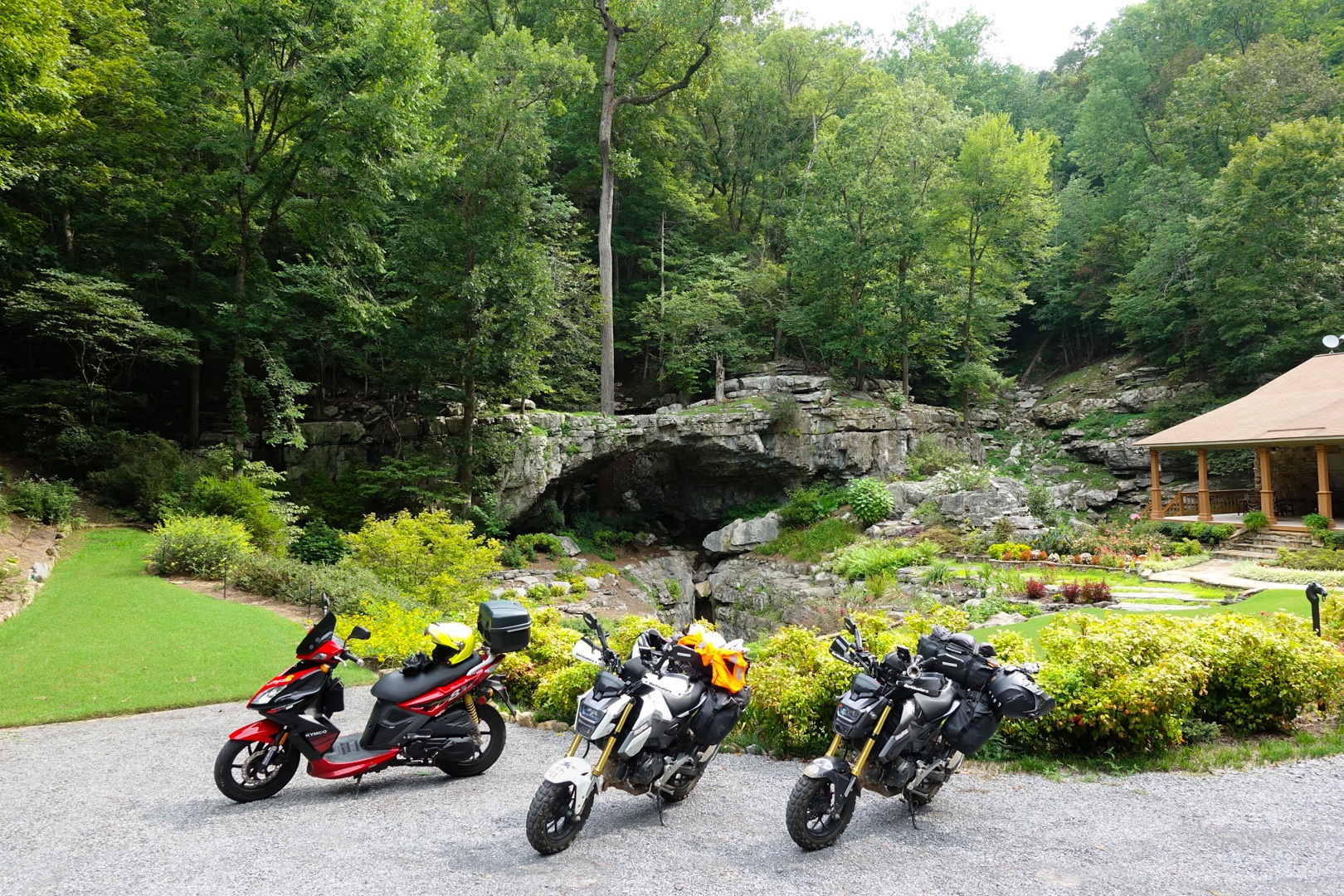 We had a successful morning of pleasant riding, lunch, oil buying, some photo stops and getting to know this all round awesome dude.
Sim was so excited when the view of the Saturn V rocket came into view (we stopped in the parking lot to grab a couple pics). Klaviator posted some better pics on the ADVrider forum. Go check it out. page 14 we think.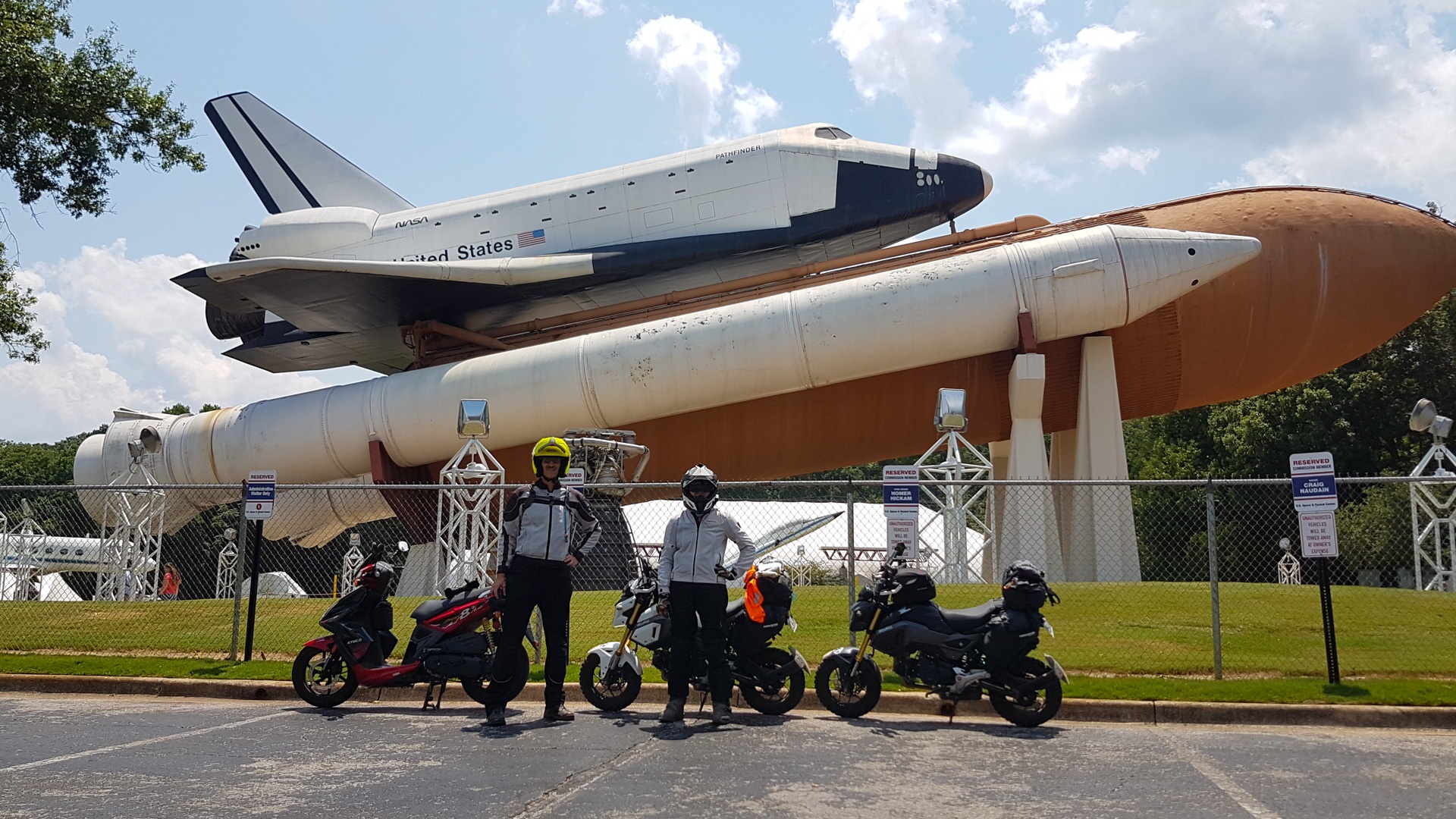 Our afternoon consisted of an oil change for the groms and some tightening of the odd bolt and screw that was starting to come loose.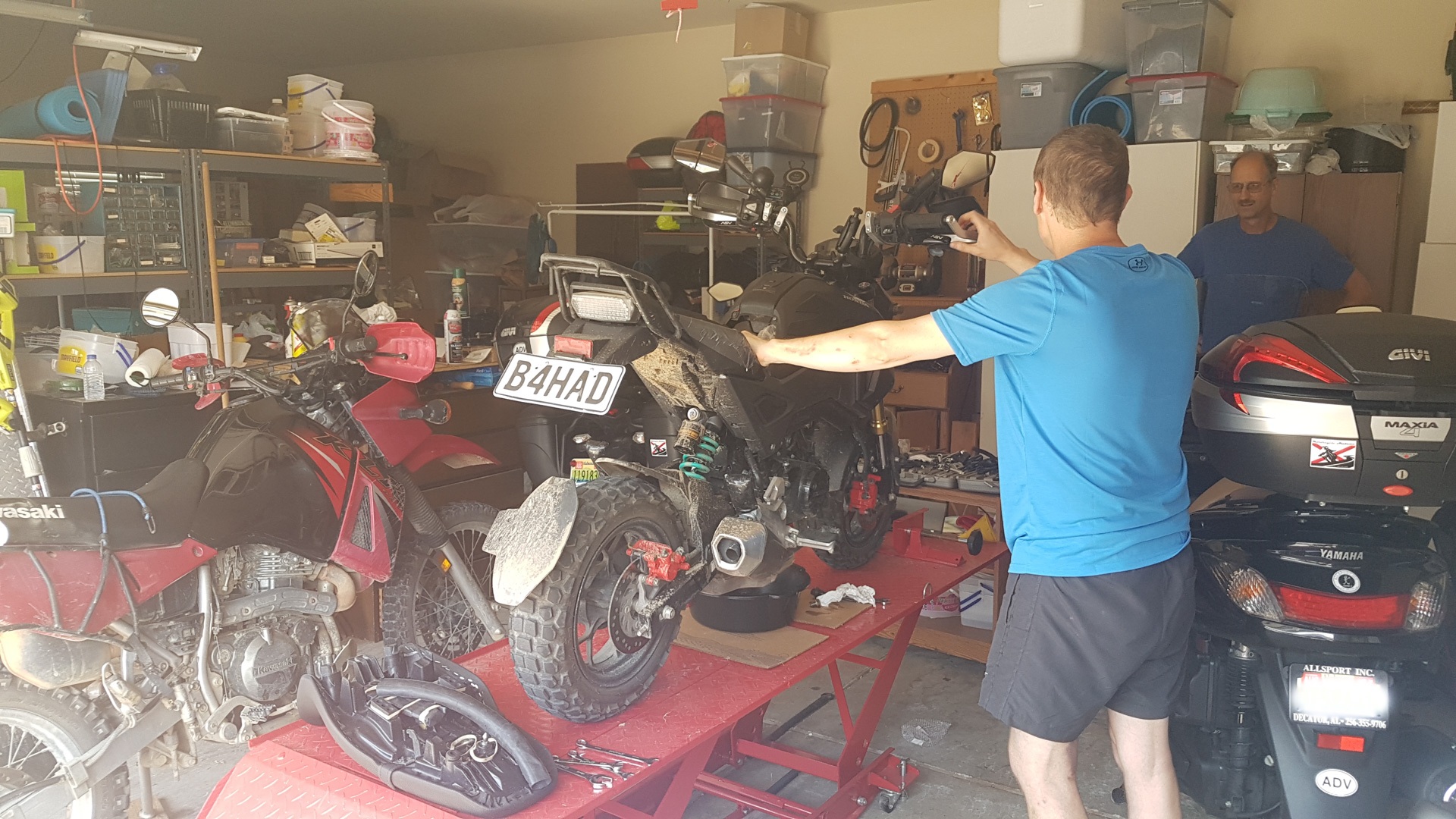 Sim has vowed that a bike lift is the first thing he is buying when we get back home. So much easier and definitely helped his knee not having to kneel down to do the oil change.
Klaviator has been fascinating to talk to. Did we mention this guy likes to ride a lot and rides everywhere and shares a similar appreciation of small bikes as we do. He and his wife have been a pleasure to hang out with.
BTW, if anyone is wondering about the Semi nude Dutch Harley rider comment at the top of the page. Yep, topless lady packing up her tent 😮 Their group then proceeded to bathe in the lake, there was a fair bit of soaping each other up going on.
View this post and comments on ADV Rider

---
Distance:
115.02 km
Max Alt:
454 m
Min Alt:
183 m
Climb:
661 m
Descent:
-671 m
Avg Speed:
52.96 km/h
Time:
03:52:49
---