18 Aug

TAT DAY 18: Hazen AR to Redding Campsite AR (399km/248mi)

Roadrunner +1, charging cable -1

What a fabulous day of riding today was.

We left our motel a wee bit later than planned because of yet another thunderstorm but were still on the road by 7:30. The roads along the TAT route had dried out but were still damp enough to keep the dust down.

The first part of the day we did a wiggly route through all the back roads. One second we were on gravel the next we were on sealed roads. It was actually kind of fun trying to guess what was coming up next.

At one point we spotted a road runner. Beep Beep. He ran alongside us in the field. Those guys are fast. He was too small to see in a screenshot from the video, so here is the Wikipedia Page.

After that it was quite a bit of sealed road until we hit the Ozarks. Gravel roads turned to hard packed dirt. It was wonderful. Enough twists and turns to stop you from going too fast and the occasional pothole and surprise rock to keep you focused and on your toes. There was one stretch of road somewhere between Hector and Oark that I found particularly enjoyable.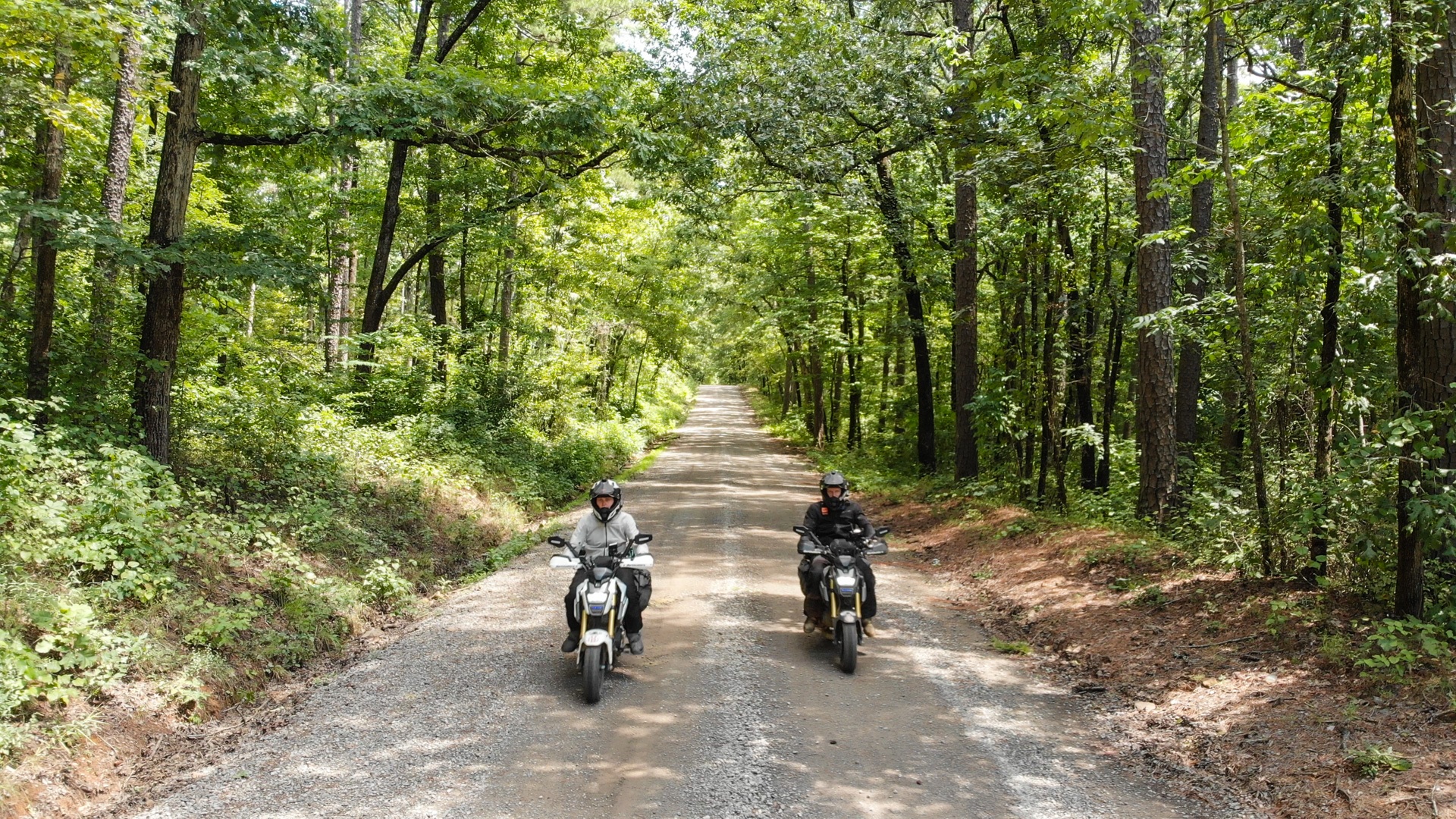 At one point the road pops out on a ridge line and you get some great views of the hills and forest. Sim got the drone out again. Hope to post some footage soon.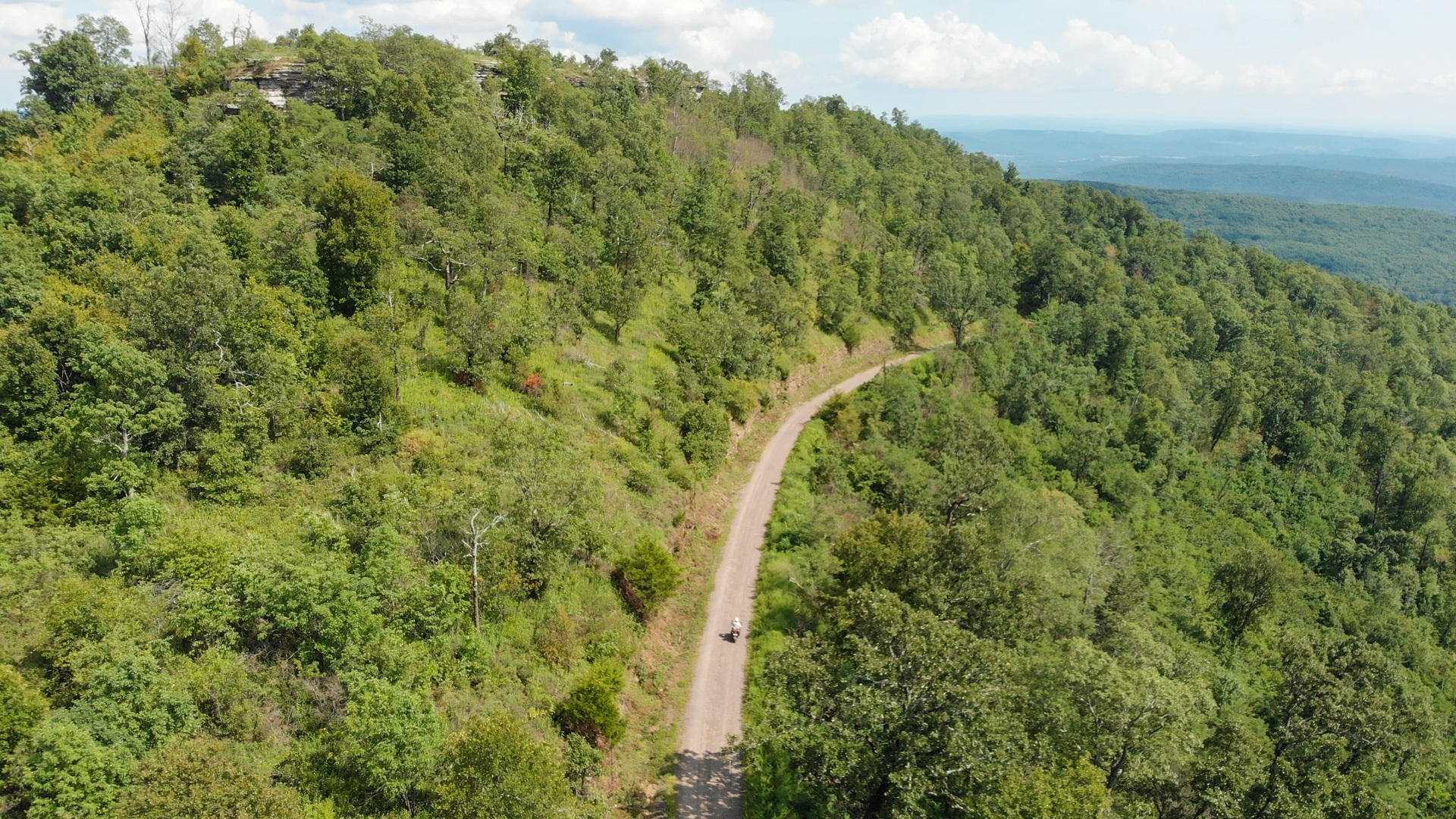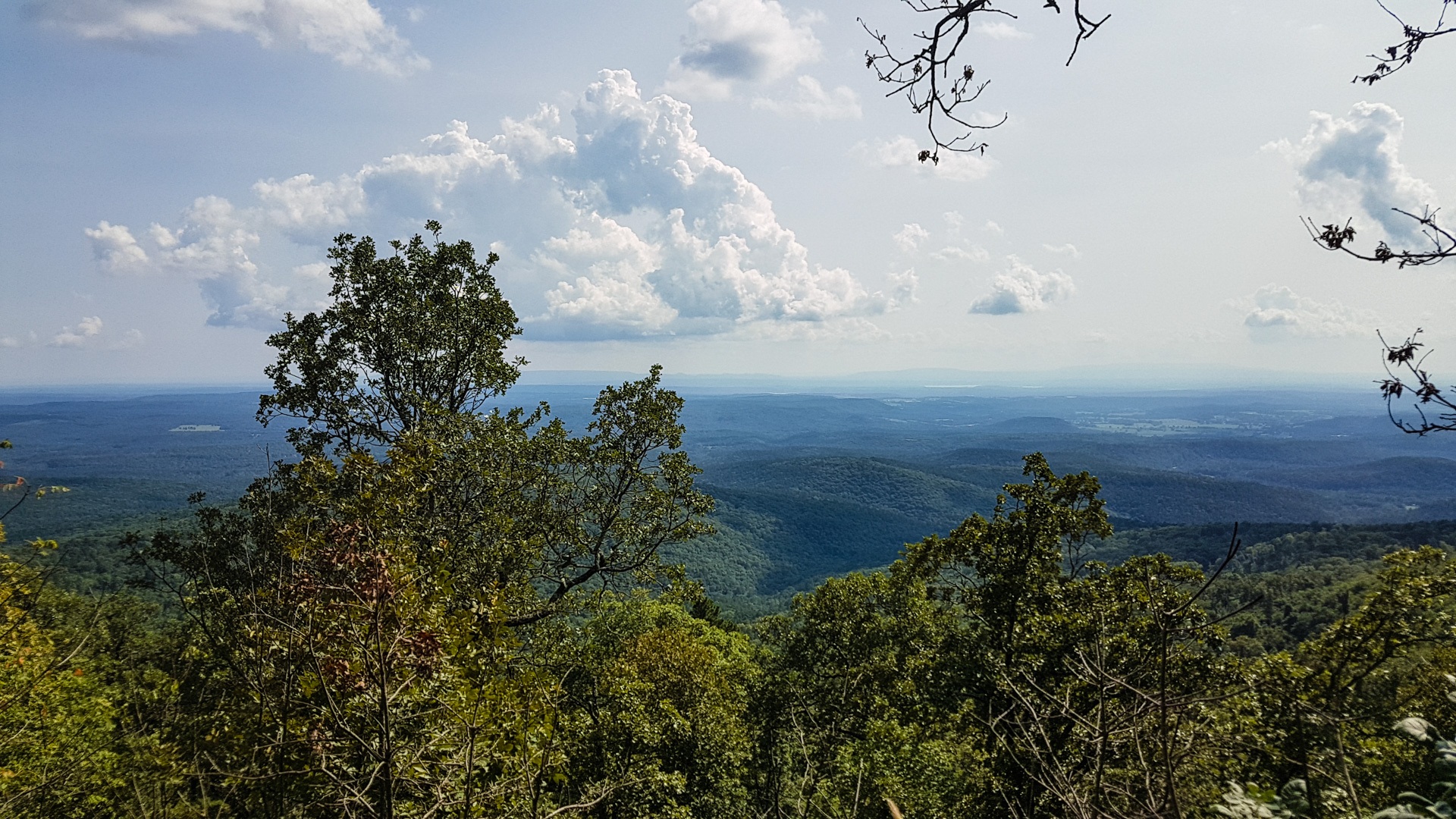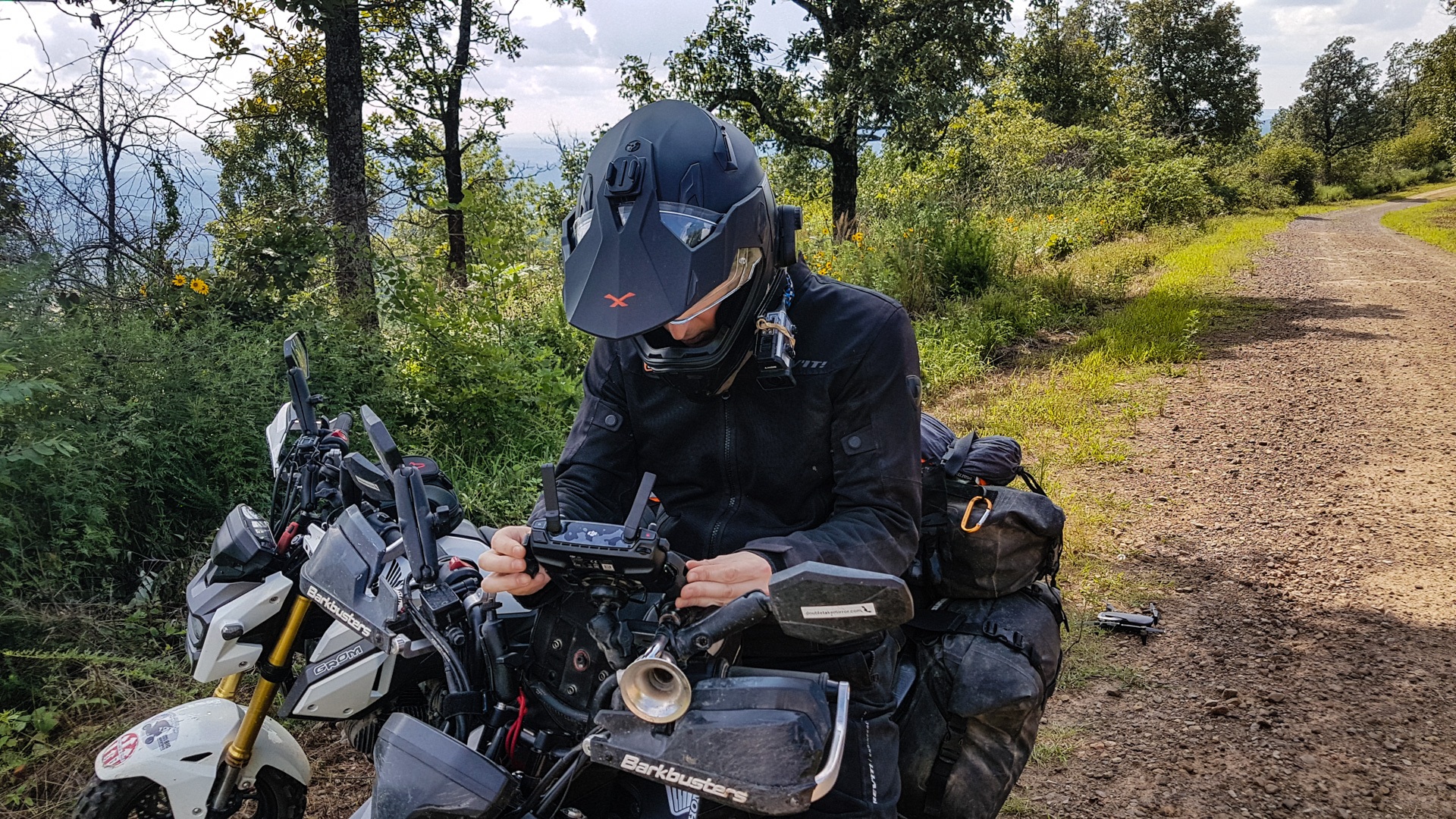 The temperature was actually quite pleasant. Early morning was lovely and cool and although it was fairly hot by mid day, it was only uncomfortable when sat in the direct sun.
We had planned to camp at the TAT Shak today, but we made really good time and got there at 3pm. Far too early to call it a day. We had a quick look around and were impressed. It was spotless and there was even beer in the fridge. There was a sign on the door thanking donors for various upgrades including a new screen door and a hot water heater. Whoever is doing all this , thank you. We are sorry we didn't get a chance to take advantage of your kindness.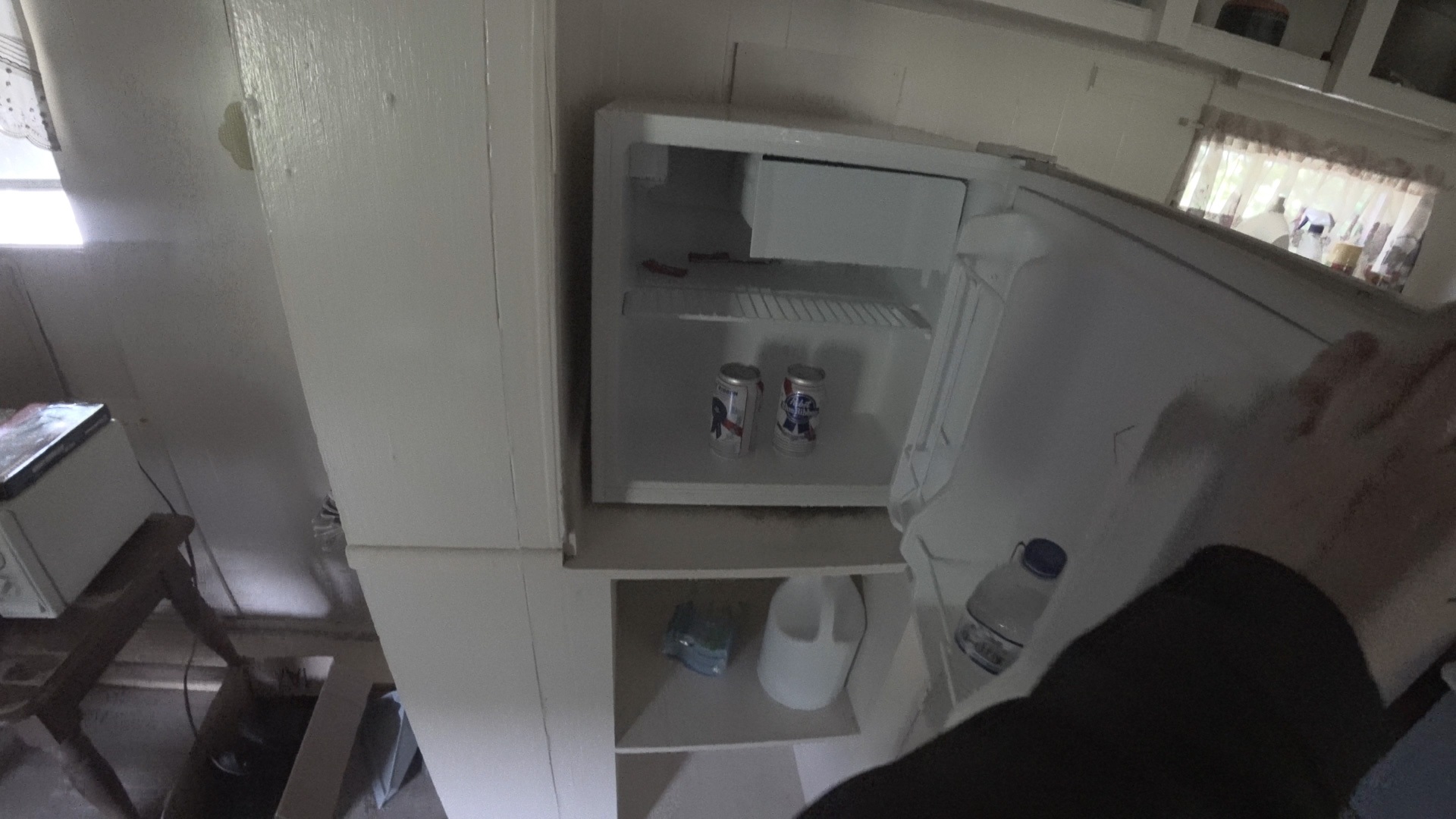 We got to the Oark Cafe just before they closed and managed to wolf down a burger and order pie to go. As we were leaving we drew a small crowd. People are always interested in the Groms. Honda owes us for marketing.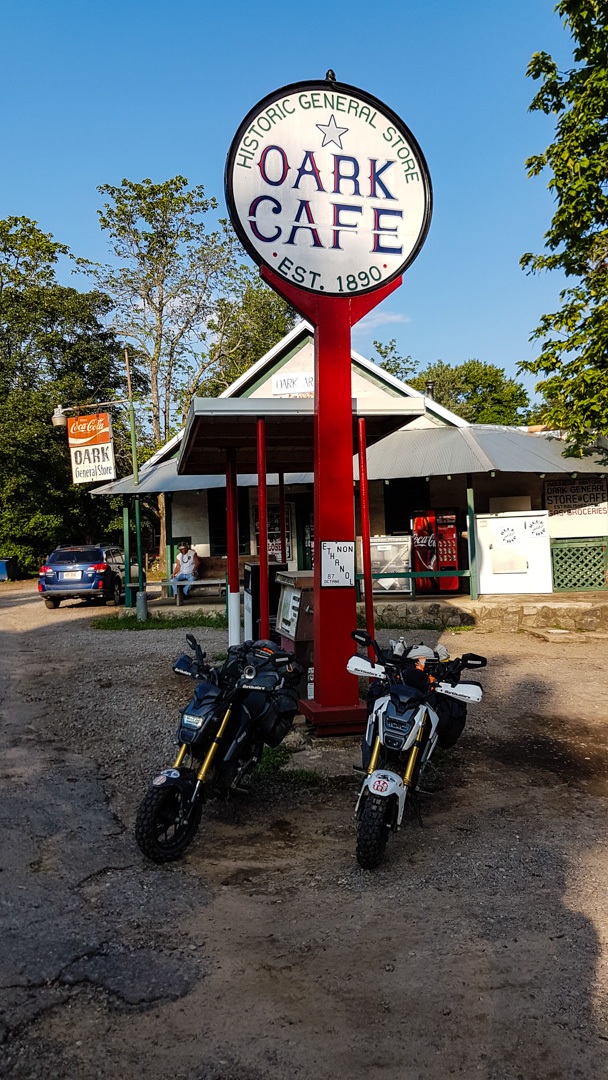 We have camped for the night at Redding. As we were setting up camp, a lady who was leaving said they had just left a whole bunch of food on the grill. Nice of her to offer but we are overly stuffed after squeezing that pie in.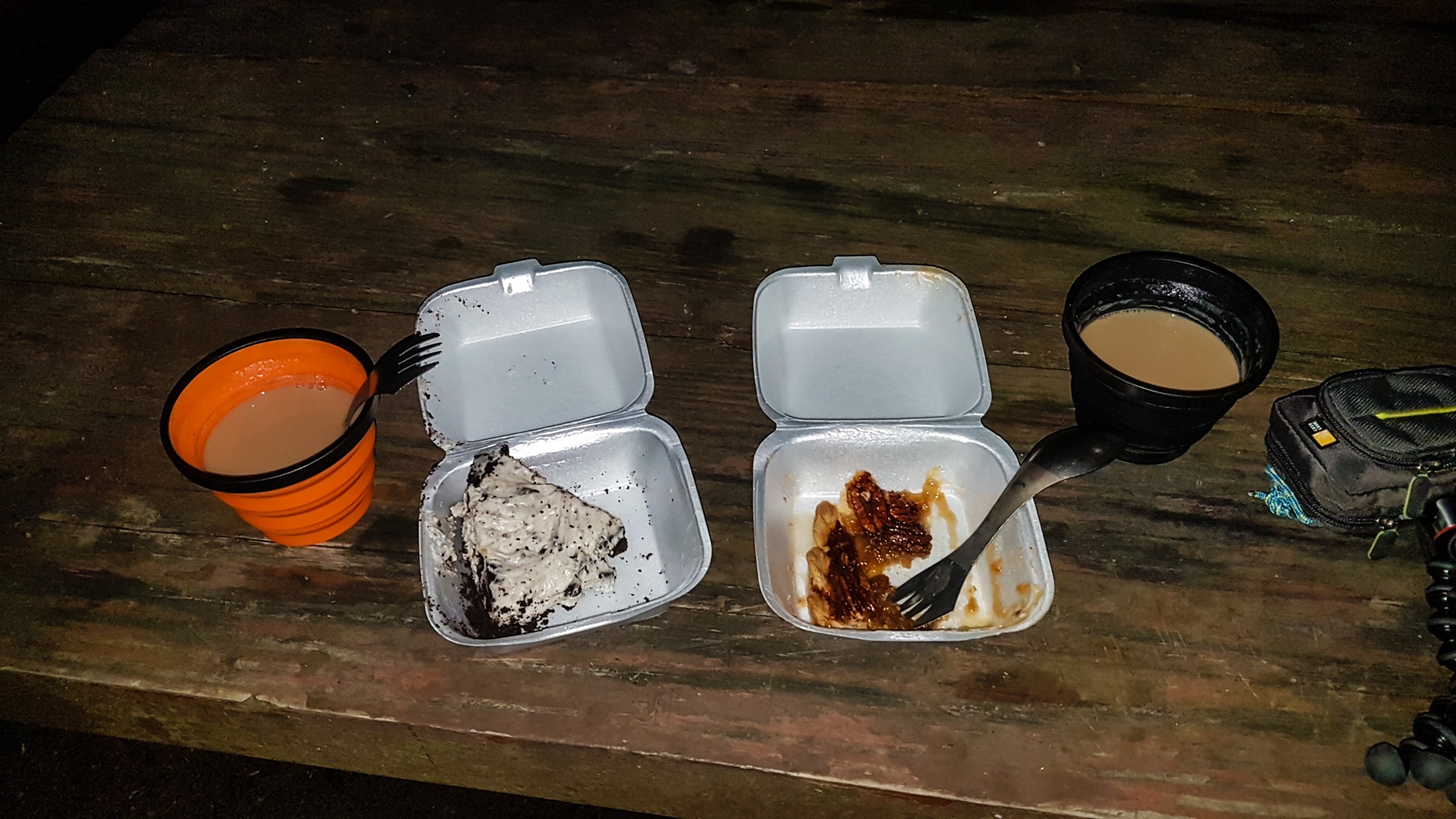 View this post and comments on ADV Rider

---
Distance:
398.05 km
Max Alt:
662 m
Min Alt:
72 m
Climb:
3903 m
Descent:
-3728 m
Avg Speed:
50.21 km/h
Time:
11:32:53
---