20 Aug

TAT DAY 20: Pryor OK to Ponca City OK (330km/205mi)

kick stand spring -1, puncture +1

Straight, left, straight, right, straight etc…with the occasional curve thrown in. This is what most of Oklahoma has been like so far. It has been overcast and downright chilly most of the day. So cold in fact that we have had to keep our rain jackets on and even use our heated grips. Who would have thought.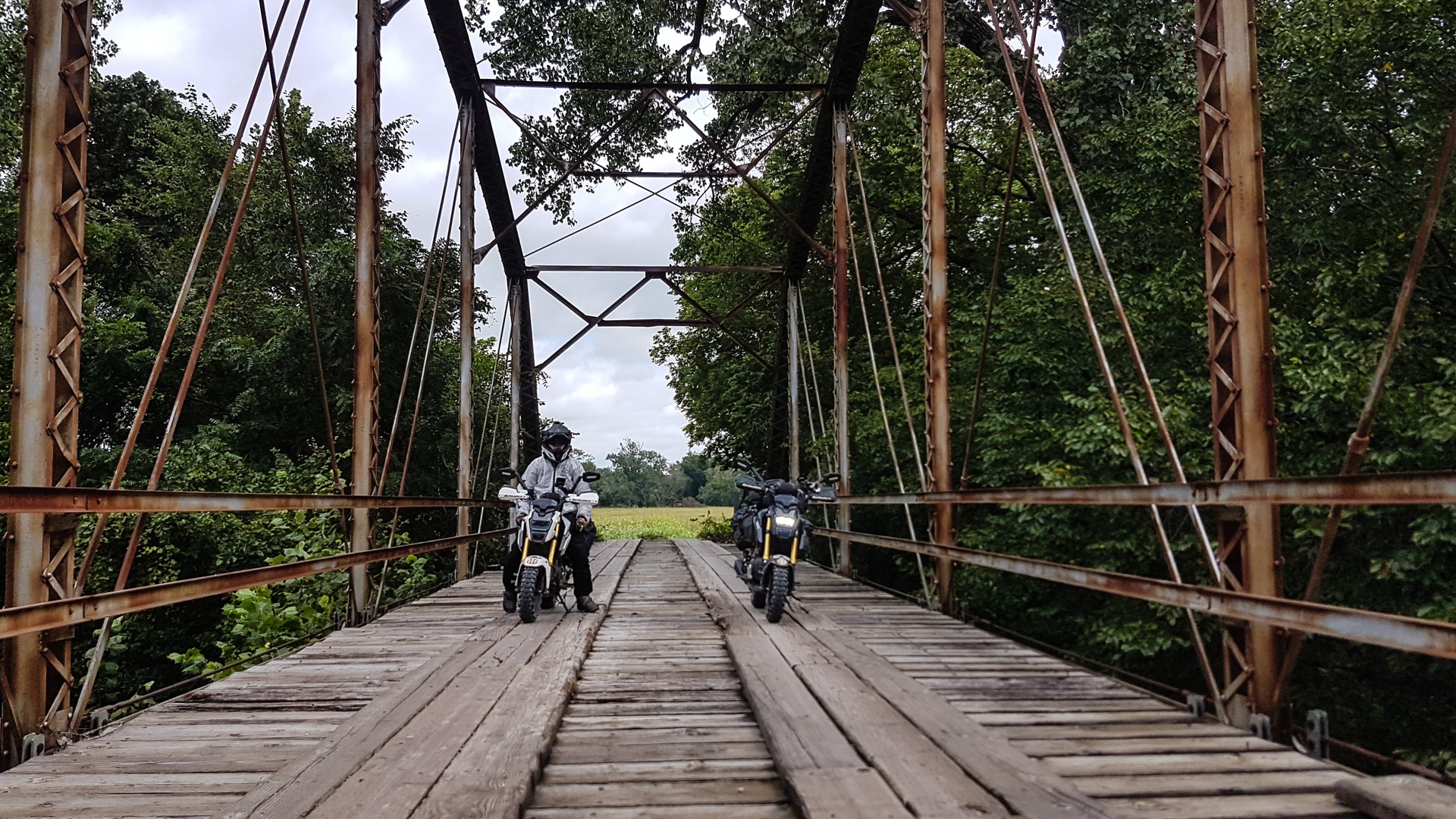 It has been very pleasant riding today. It started out with some gentle rolling hills and has been gradually getting flatter and flatter. Some of the landscape has reminded us of Africa. Just need to throw in a few acacia trees and some wildebeest. It's starting to get that epic feel.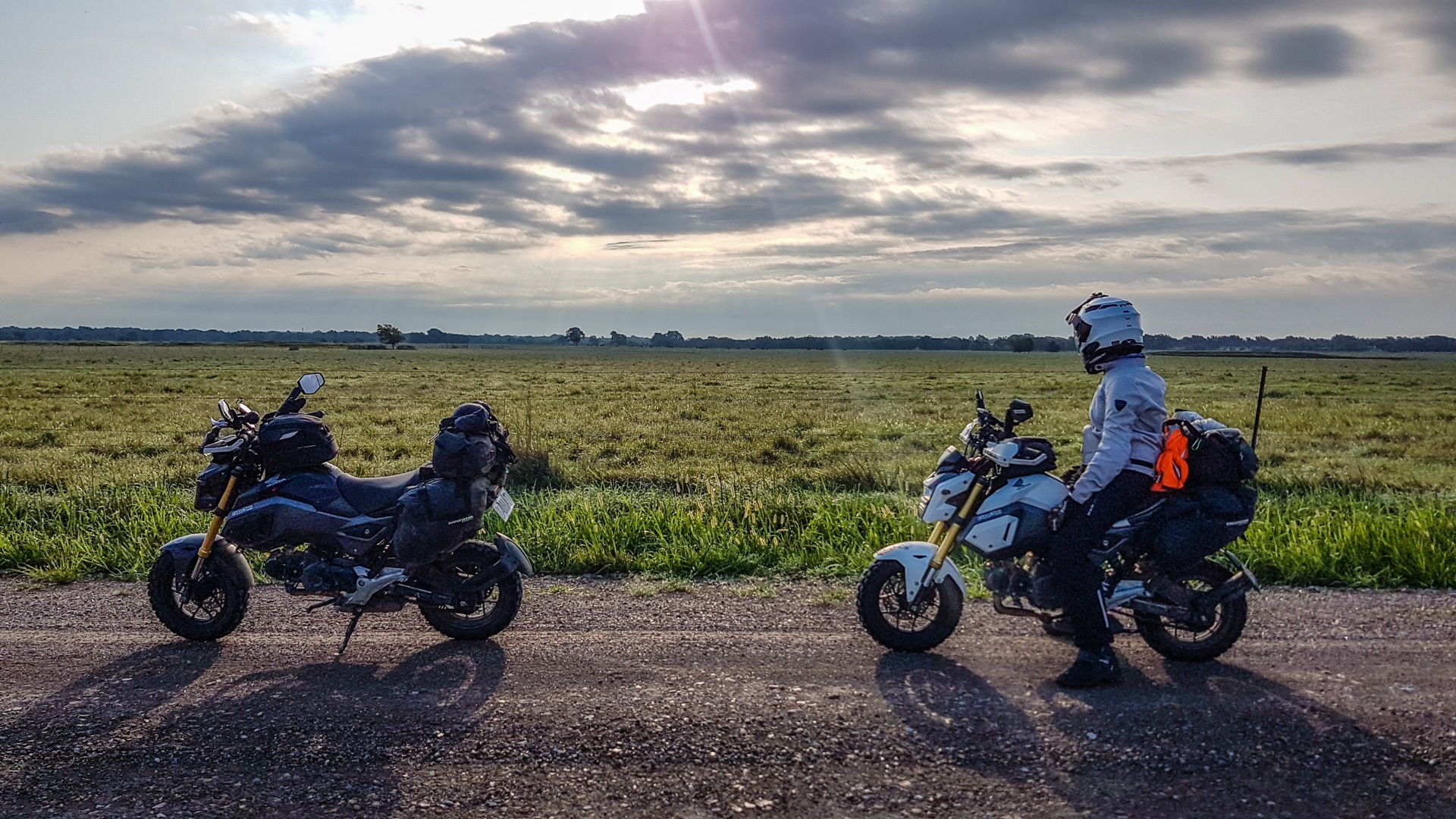 The thing about easy straight gravel roads is you really need to watch your speed as it gradually creeps up and up.We have continually had tell our selves to slow down.
We stopped at Elgin ("A town too tough to die") to eat our lunch. It is supposedly a ghost town, but there were quite a few people still living there and mowing the lawns.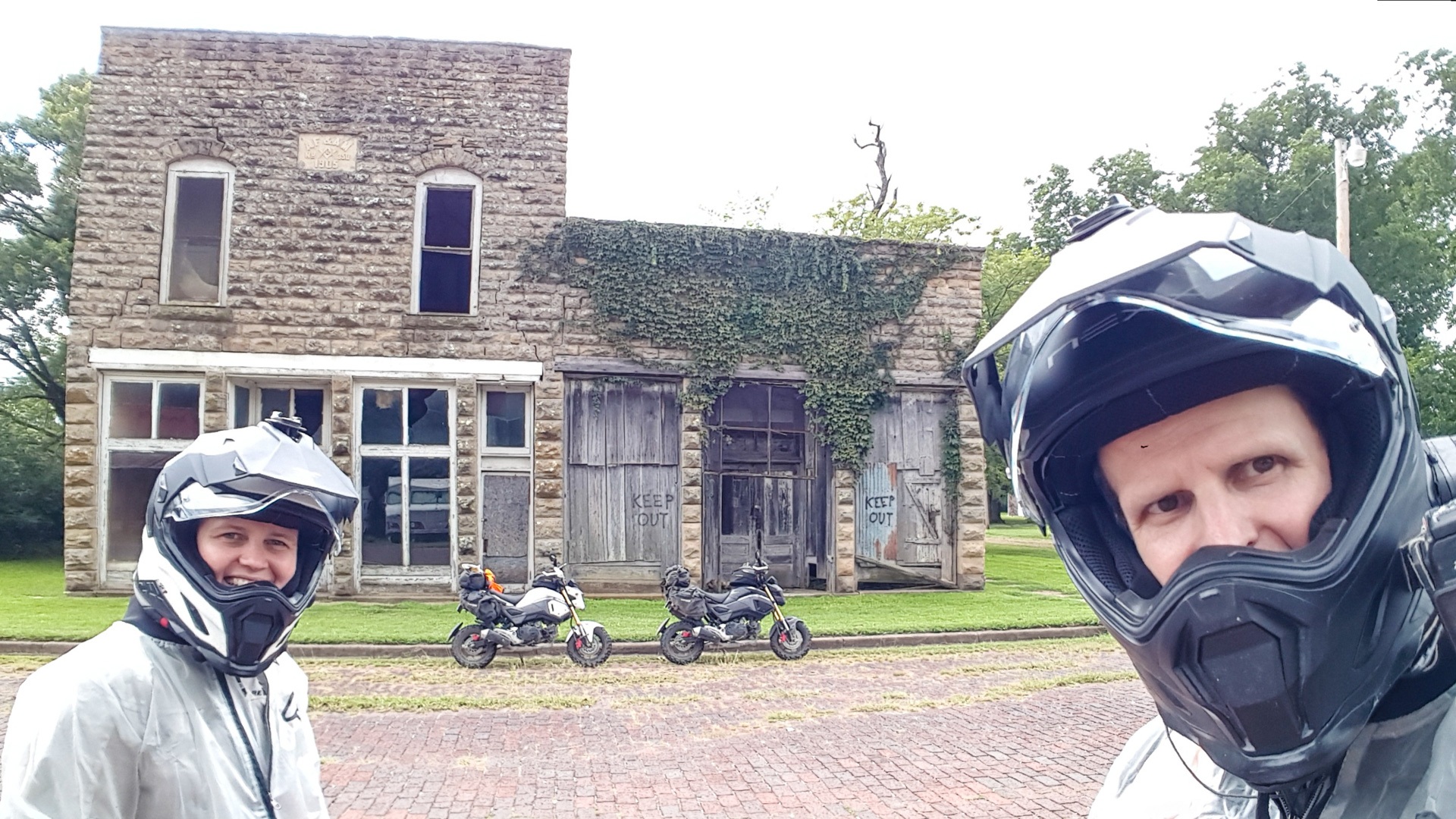 Somewhere along the way Sim lost his kick stand spring. We spent a half hour looking for it and then digging in our spares for the spare one which it turned out we had decided not to pack. Sim got creative and rigged a string and a spare rock strap into something usable. Later when he was waiting in the Walmart parking lot he improved on his design. I am impressed.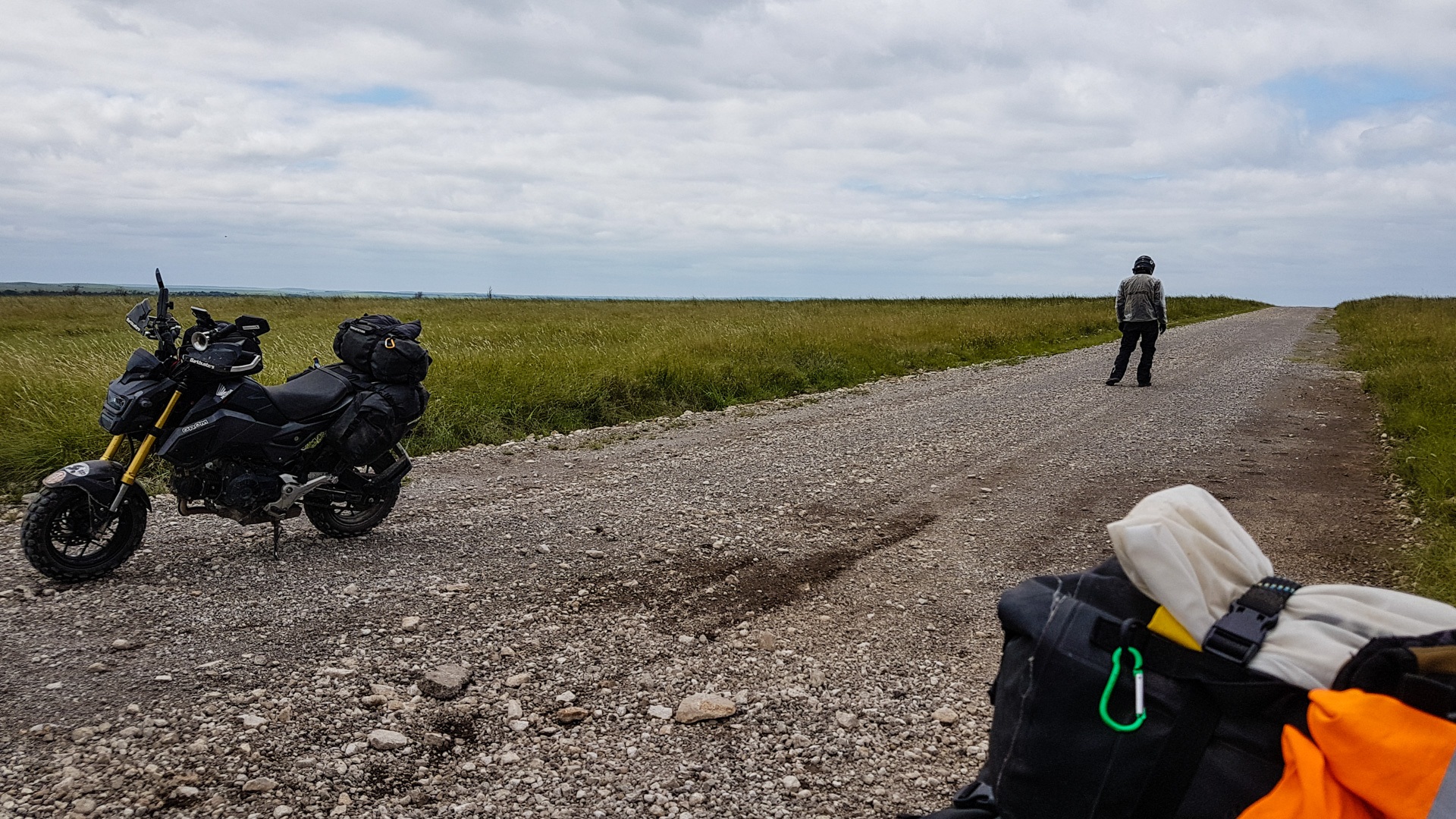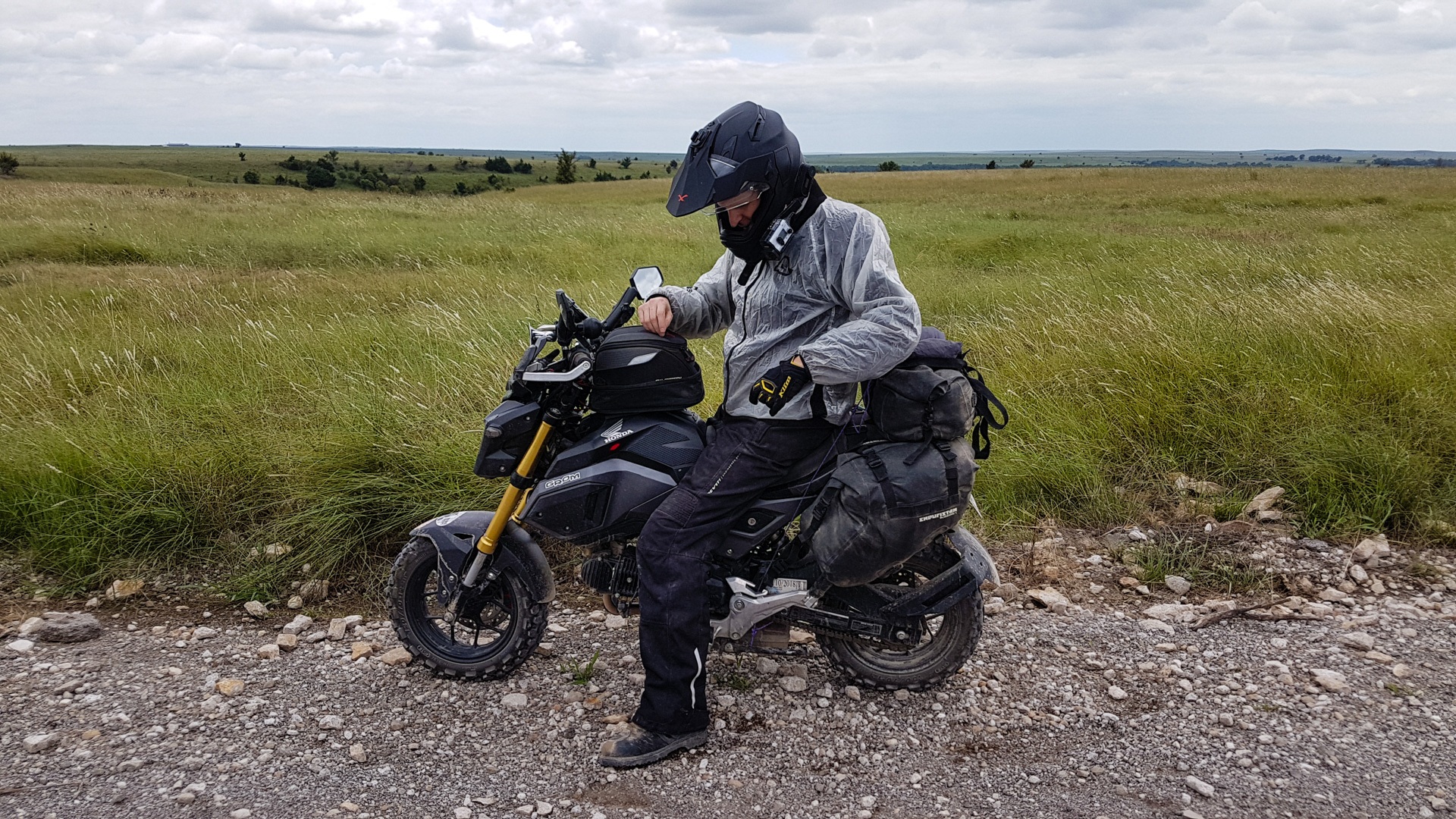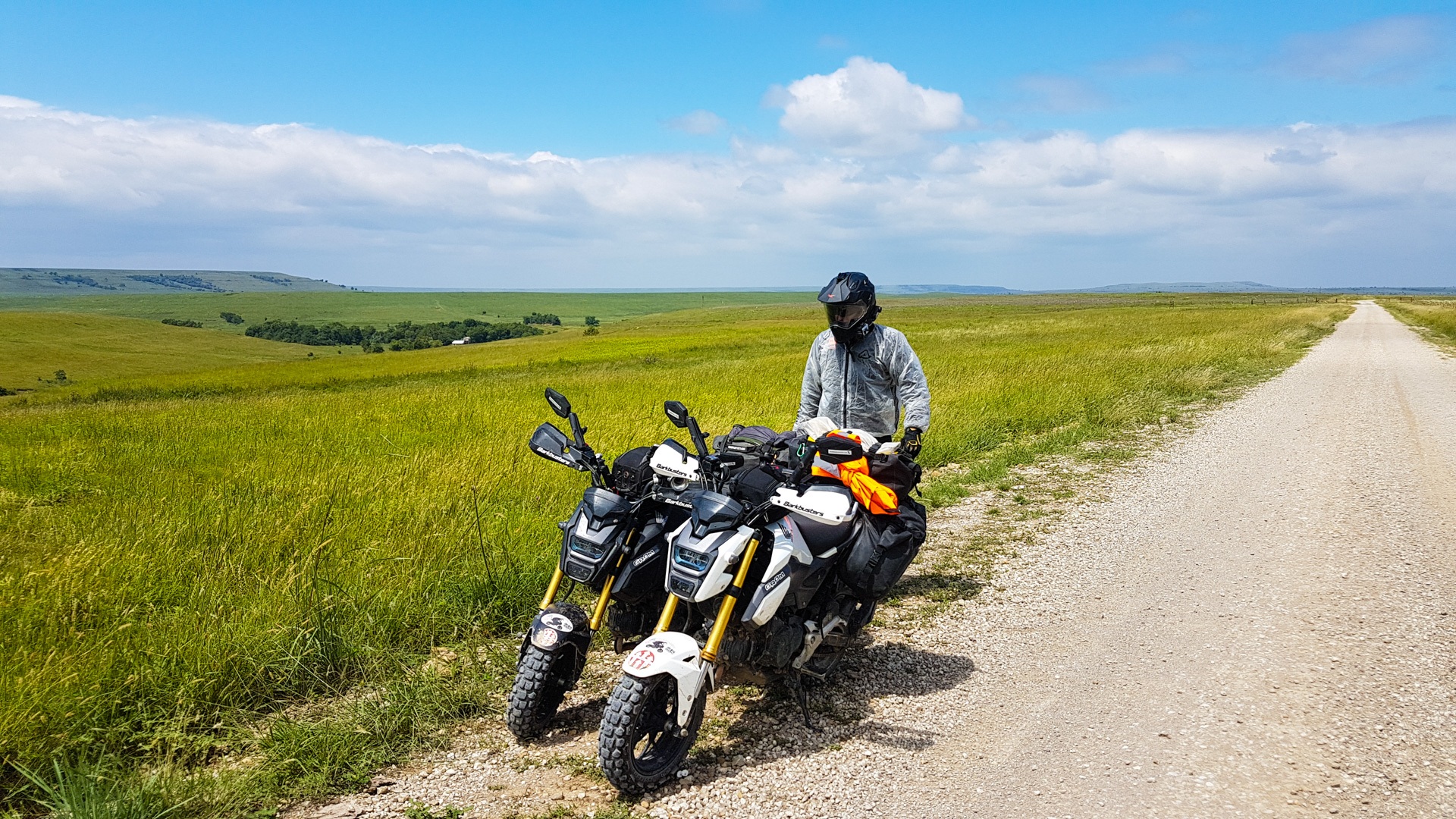 While he waited for me to forage for food, he got quite busy, paid the electric bill, spoke to Topar racing in Trinidad to organise a spring and oil (they already have tyres waiting for us) and spoke to Steady Garage who have received his shock. They were pretty surprised that it had failed and even more surprised when Sim told them another one would be on its way to them in a few days. They are going to replace them under warranty. Good on ya Steady Garage and good on ya Racing Bros. We certainly weren't expecting that.
A fellow Grom rider has shipped one of his OEM shocks to Buffalo OK for us. It should arrive on Wednesday. Being the pros that we are at replacing shocks now, it should be a breeze. Thank you Tulsa riders for your offers of help, the timing just didn't work out.
We rode to Ponca City in the afternoon, did a shop at Walmart for some odds and ends ,gave the bikes a wash and headed to the campground we had chosen. It is closed till the 24th. Man, we are not having the greatest luck with camping at the moment. Another motel tonight. Picked up a puncture here in town also.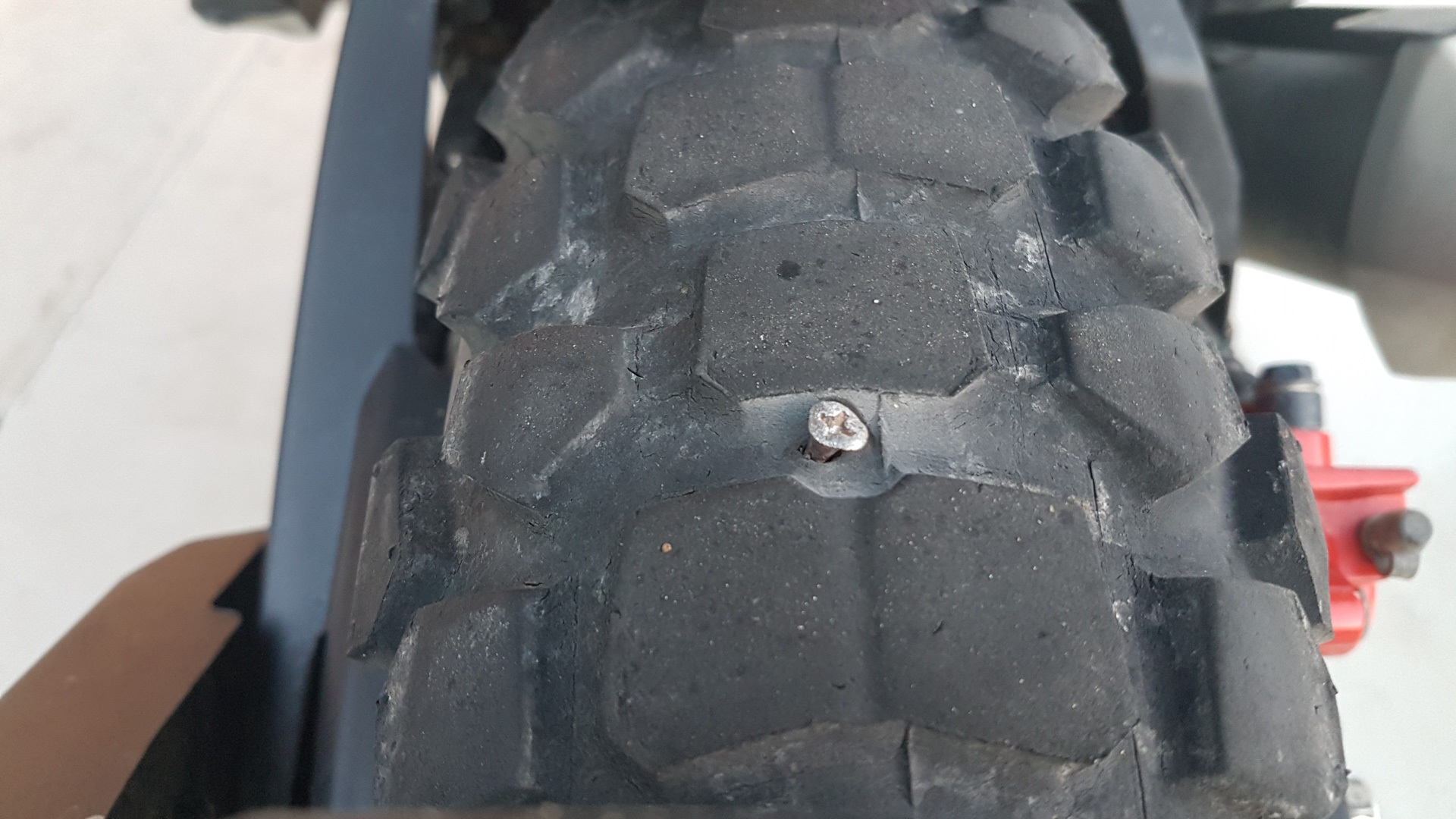 View this post and comments on ADV Rider

---
Distance:
323.98 km
Max Alt:
403 m
Min Alt:
68 m
Climb:
1354 m
Descent:
-1252 m
Avg Speed:
55.43 km/h
Time:
10:15:28
---