21 Aug

TAT DAY 21: Ponca City OK to Buffalo OK (335km/208mi)

Wow what a day. After yesterdays fast gravel, we thought we would be in for more of the same. If you think Oklahoma is boring, you need to ride it on a grom.

We got off to a leisurely start this morning and once back on the TAT pootled along. Good gravel, cool temperatures, lots of wind farms and oil rigs to look at. It was very much straight roads with 90 degree turns here and there. One stretch of road called Noble road or maybe Indian road was 52km in a straight line followed by a quick zig zag onto another road for another 47km. Simon had been looking forward to this section since we printed the whole TAT route and stuck it on our living room wall.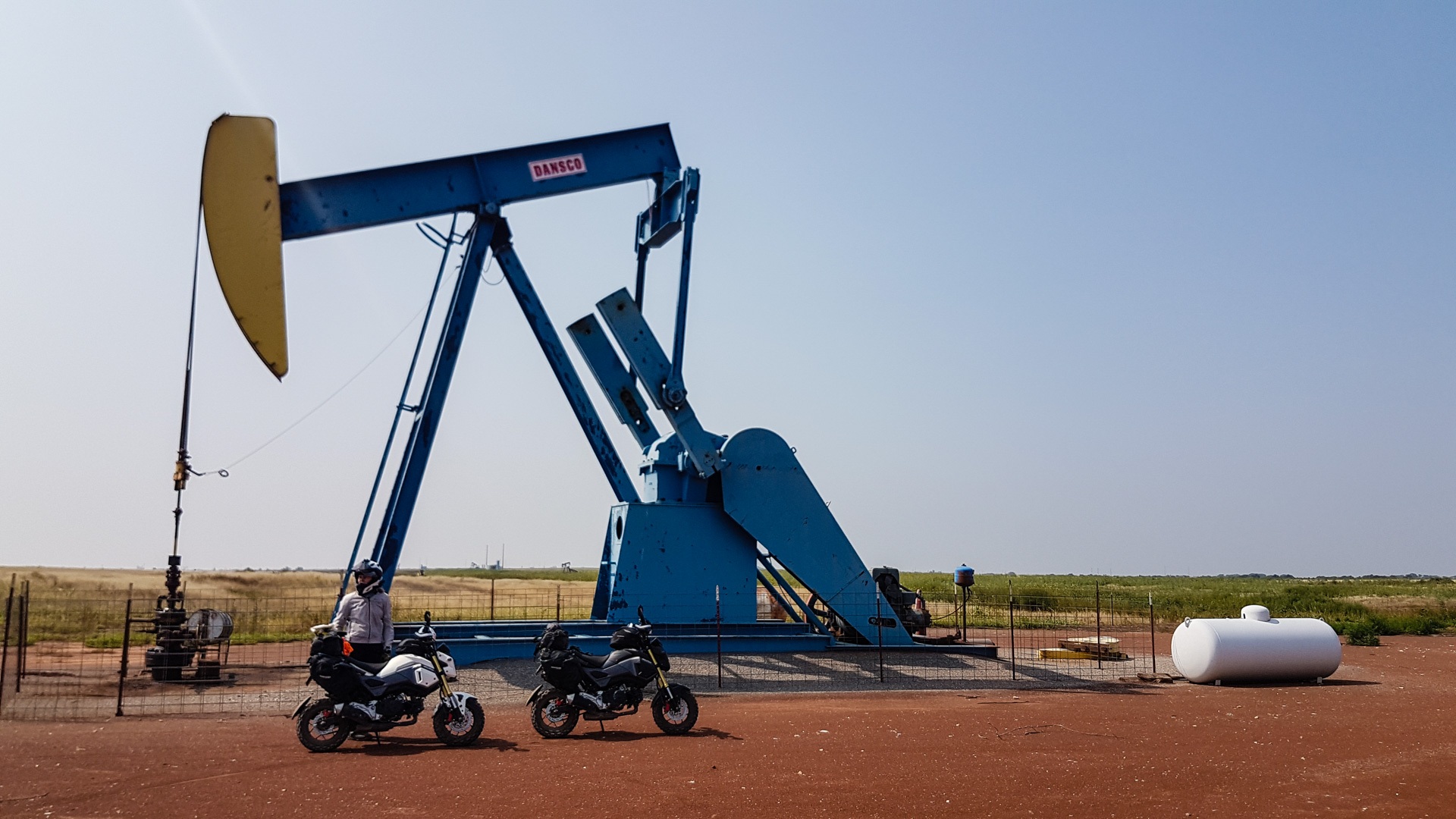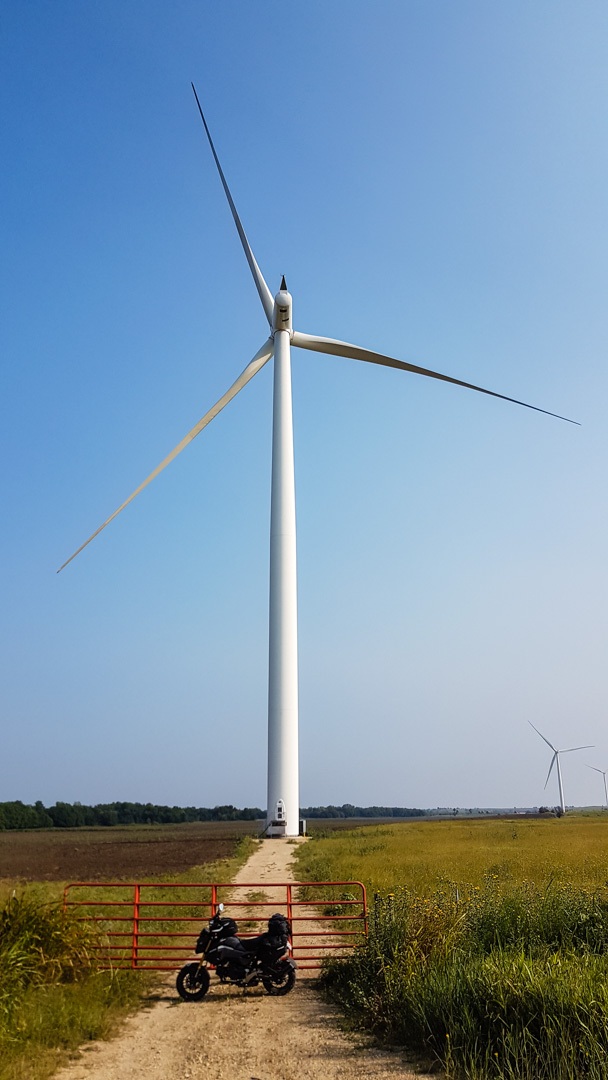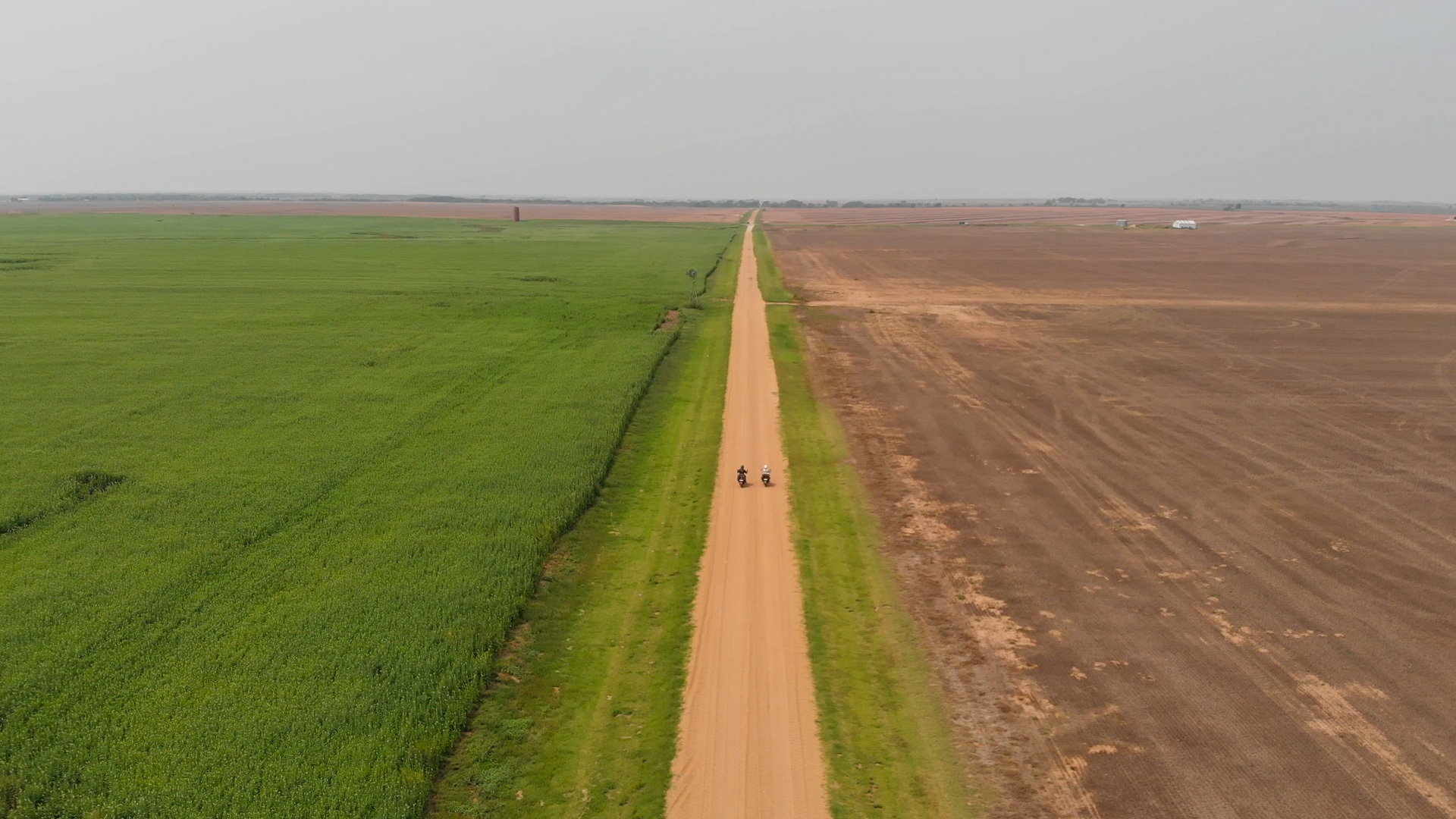 A few km into Noble/Indian Road we came across a TAT sign and stopped for a quick chat with the local farmers. They have pulled many a TAT rider out of the mud. From here on the road surface changed to hard packed dirt, the kind that turns into the famous mud. Thankfully it had dried out since the recent rains. Well mostly dried out. There were the occasional muddy puddles in the middle of the road, one of which was hiding very cunningly behind a blind rise, ready to jump out and surprise an unsuspecting rider that was going a bit too fast ie me.
Simon says my rear was wobbling all over the place. It happened so fast, I don't even know what happened myself exactly, but I remained up right throughout. After that close call I had to get off the bike and take a breather, giggling all the while like a mad woman.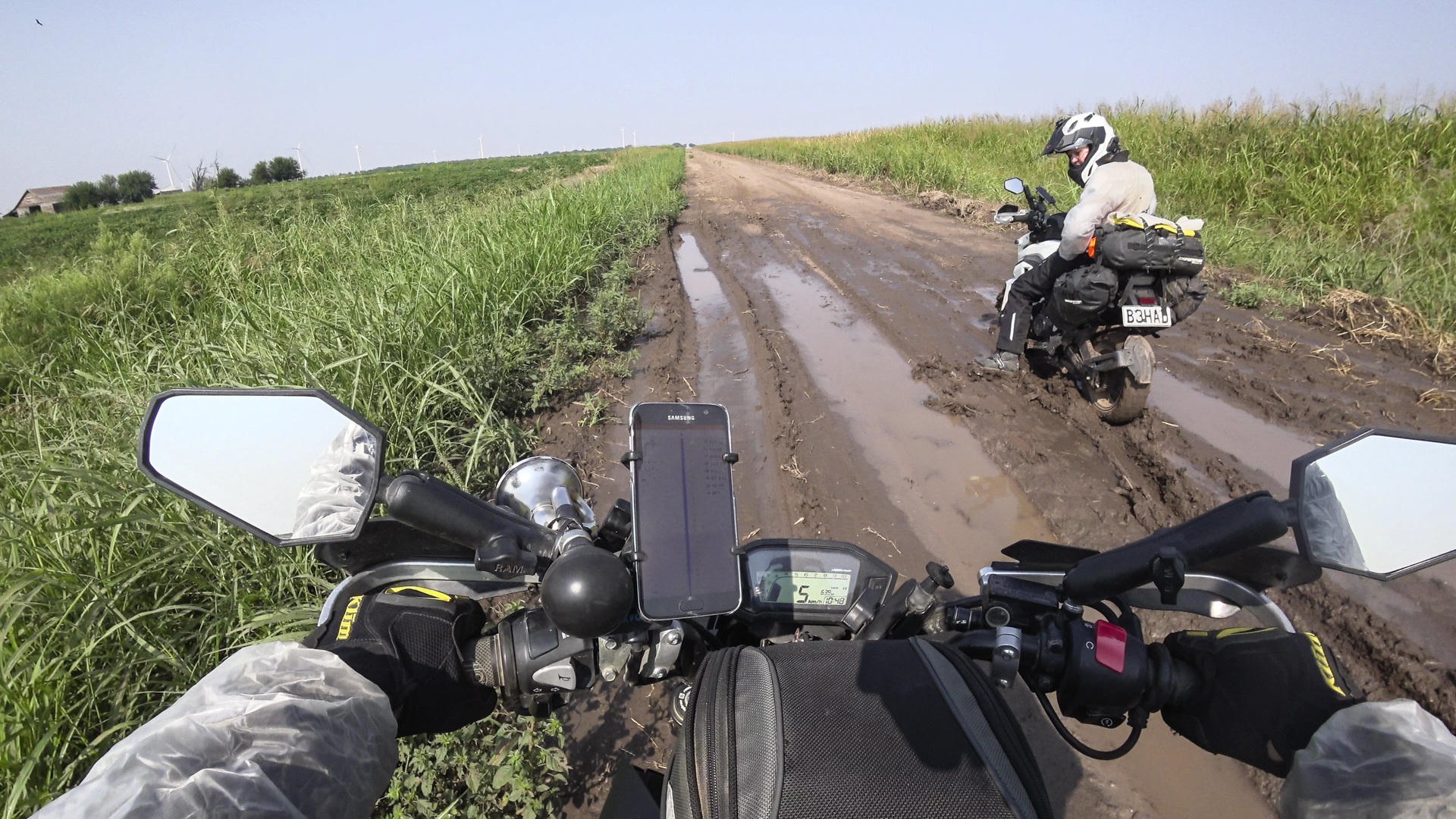 We took it a bit slow after that, and the roads from there onward were a mix of dirt, occasional mud puddles, deeply rutted dry dirt and partially graded dirt. It took a lot of concentration to negotiate our way to Alva and stay out of the Grom wheel size ruts. It was fun but tiring.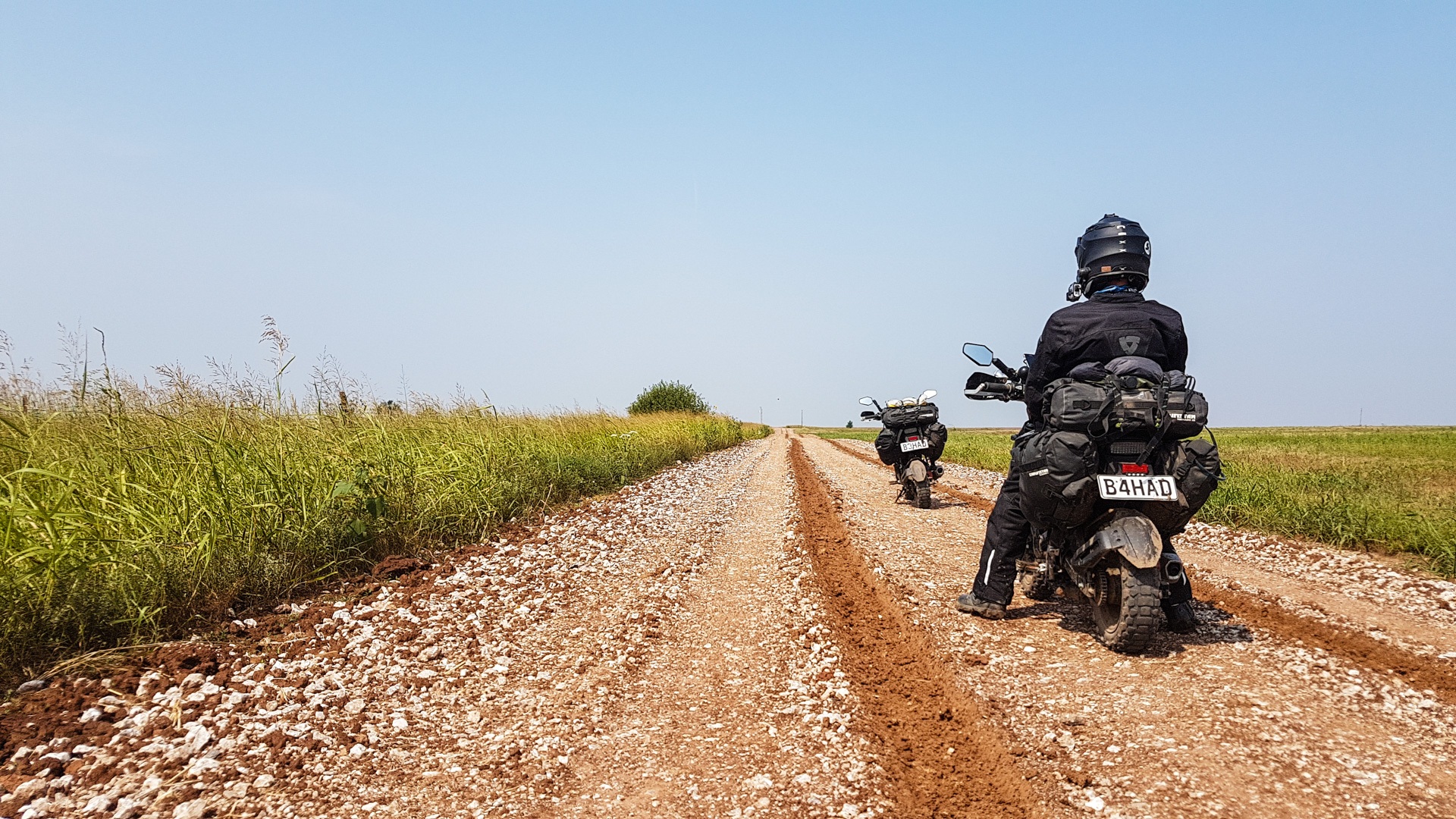 After Alva, the road conditions and the scenery changed again. We got into more rolling hills, cows and sand. Horrible horrible sand. Turns out Groms do not like sand at all and neither do their riders. It was fine sandy stuff that would chop and change between a thin layer on the hard pack to deeper stuff. There was a lot of screaming and swearing, it was slow going but we both made it through. A LOT of close calls but no actual offs. When the horrible sandy stuff ended, we were able to actually look around and enjoy the scenery more.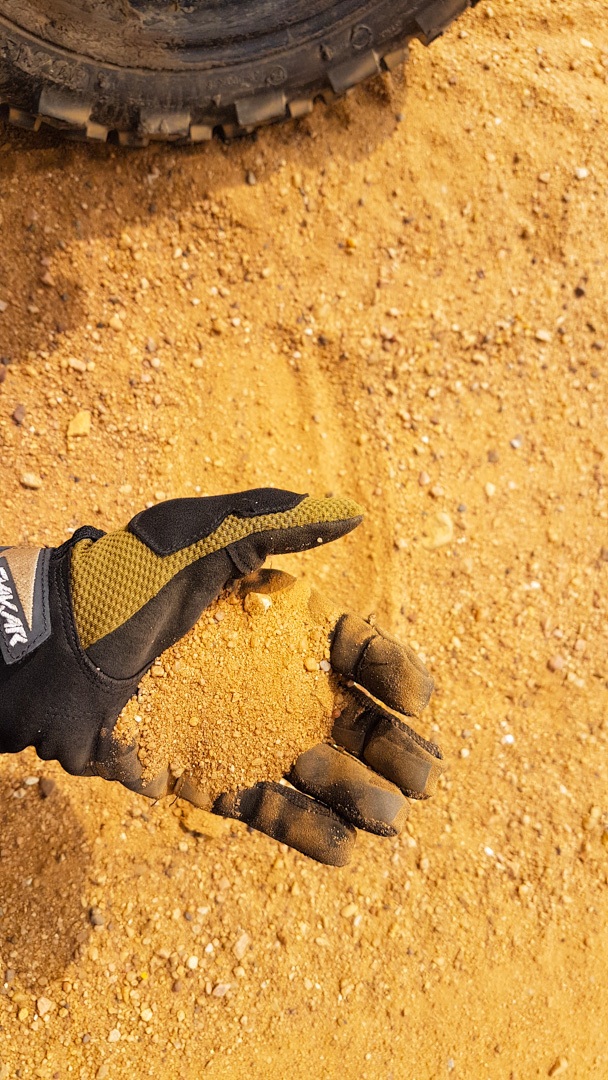 We had honestly thought these straight sections of OK would be boring and easy enough that we would want to put an audio book on or podcast and just power through. It has been nothing like that so far. The roads have been varied and challenging, the scenery varied and quite pretty. We never got bored once
We arrived in Buffalo which looks a bit bleak to put it politely. Not much accommodation options, the local motel looked abandoned, but we found a nice little guest house type inn conveniently located across the road from a car wash, a pizzeria and the post office where our shock should hopefully arrive at tomorrow.
View this post and comments on ADV Rider

---
Distance:
329.97 km
Max Alt:
655 m
Min Alt:
306 m
Climb:
1058 m
Descent:
-806 m
Avg Speed:
53.14 km/h
Time:
09:24:44
---