23 Aug

TAT DAY 23: Buffalo OK to Black Mesa OK (382km/237mi)

We think our little rest day has made us soft, cos the TAT kicked our butts today.

A very early start saw us on the trail by 6:45am and 3 hrs later after only covering 100km, we had had enough. It was a mix of soft sand, occasional muddy puddles, wheel tracks that were either soft and sandy or had dried with hard edges. Regardless, once you got stuck in the wheel track it was a tough time getting out of them.

It took a lot of concentration not to wipe out, and to make things more challenging, the wind started picking up and buffeting us around a bit.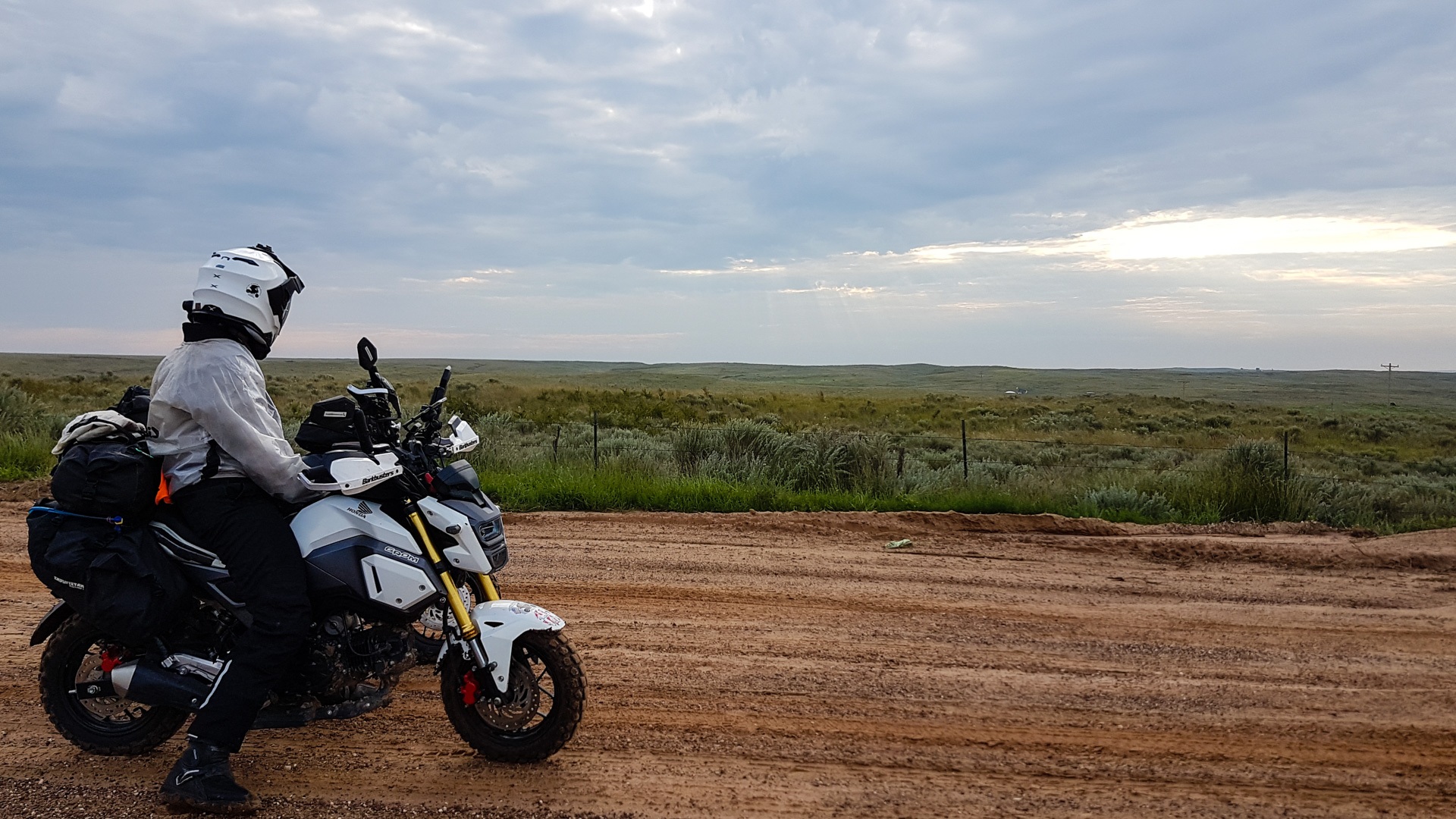 We popped out of the dirt near Forgan and decided to take the roads to Liberal to top up. After a brief break at the gas station, we decided we just didn't feel like more dirt today and would take the roads to Boise City.
That in itself was a challenge. The southerly wind had gotten stronger and of course we needed to head south before heading west. Groms do not do well in the wind. We were going full throttle and our max speed was still only about 70kph (43 mph) on roads that were 65-70mph. The wind direction must have changed slightly at some point, because even when we turned westwards, it was still like that. They were a very unpleasant 200km. The wind eventually died down when we got to Boise City.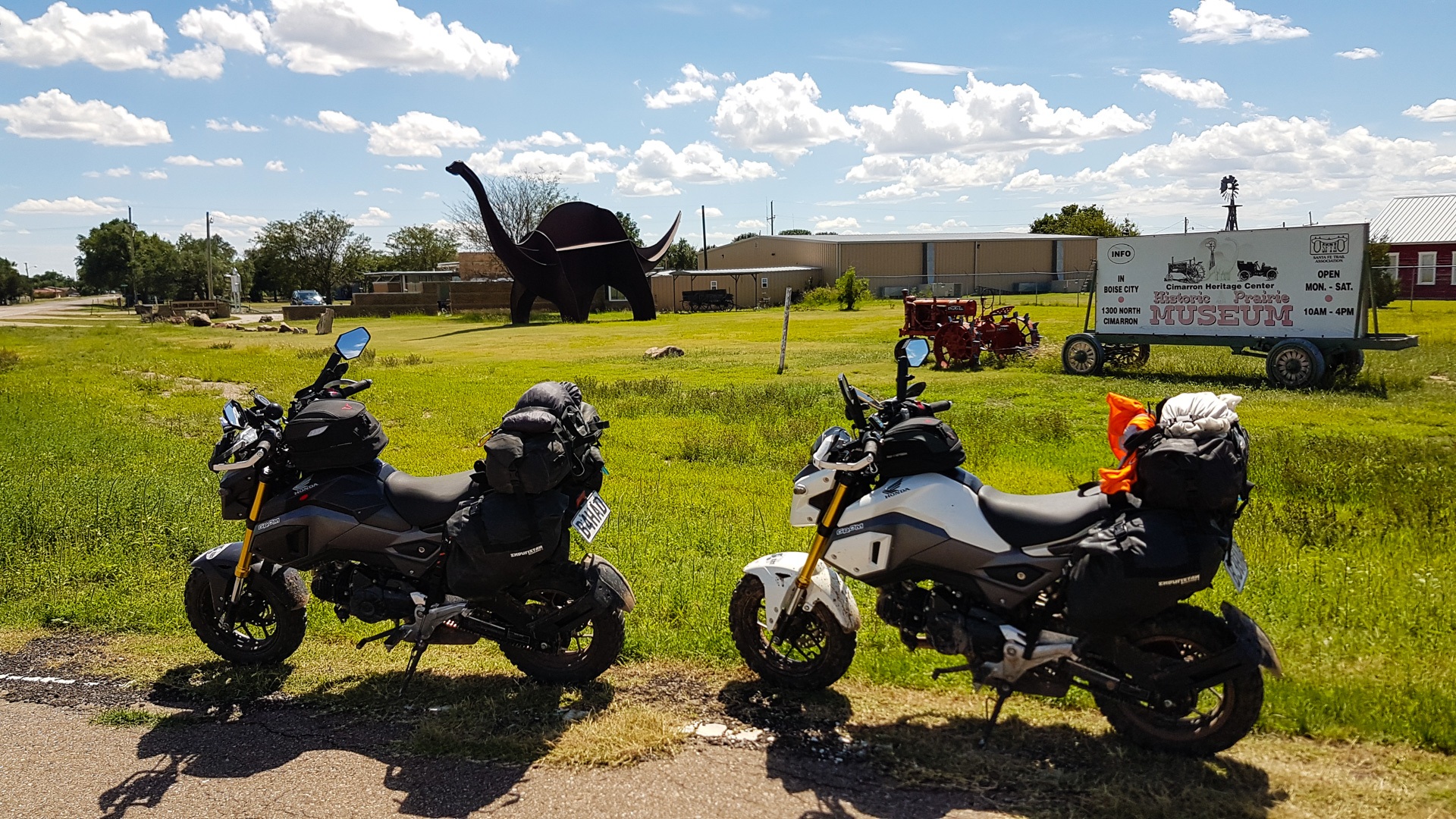 We have broken out the fuel bladders as the stretch to Trinidad is a bit close for comfort especially if we hit wind again. Groms will be getting new tyres tomorrow if we can get to Trinidad early enough, otherwise we may have to wait till Monday.
We are currently camped at a nice little campsite at Black Mesa State park. Onward tomorrow to Trinidad.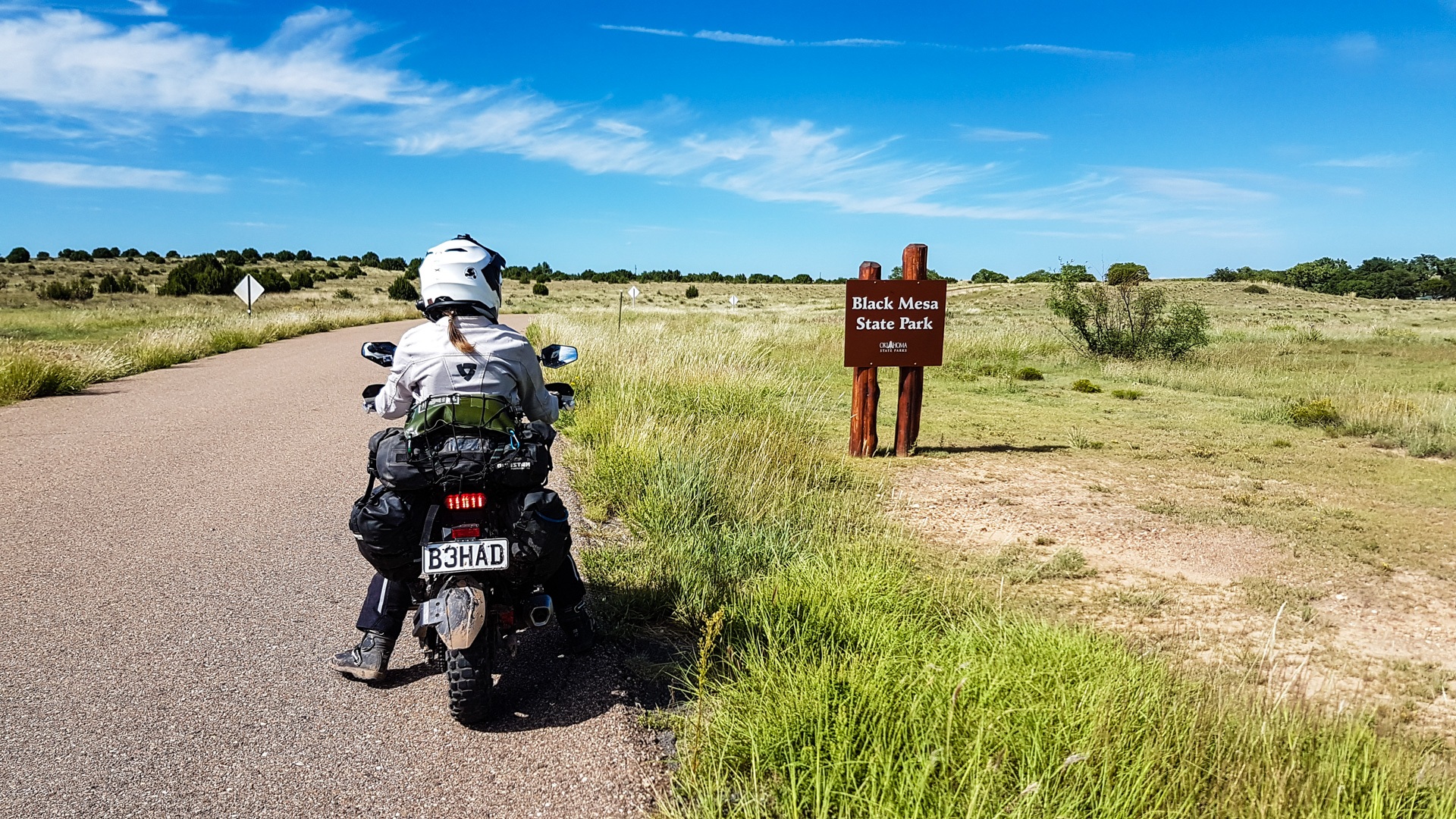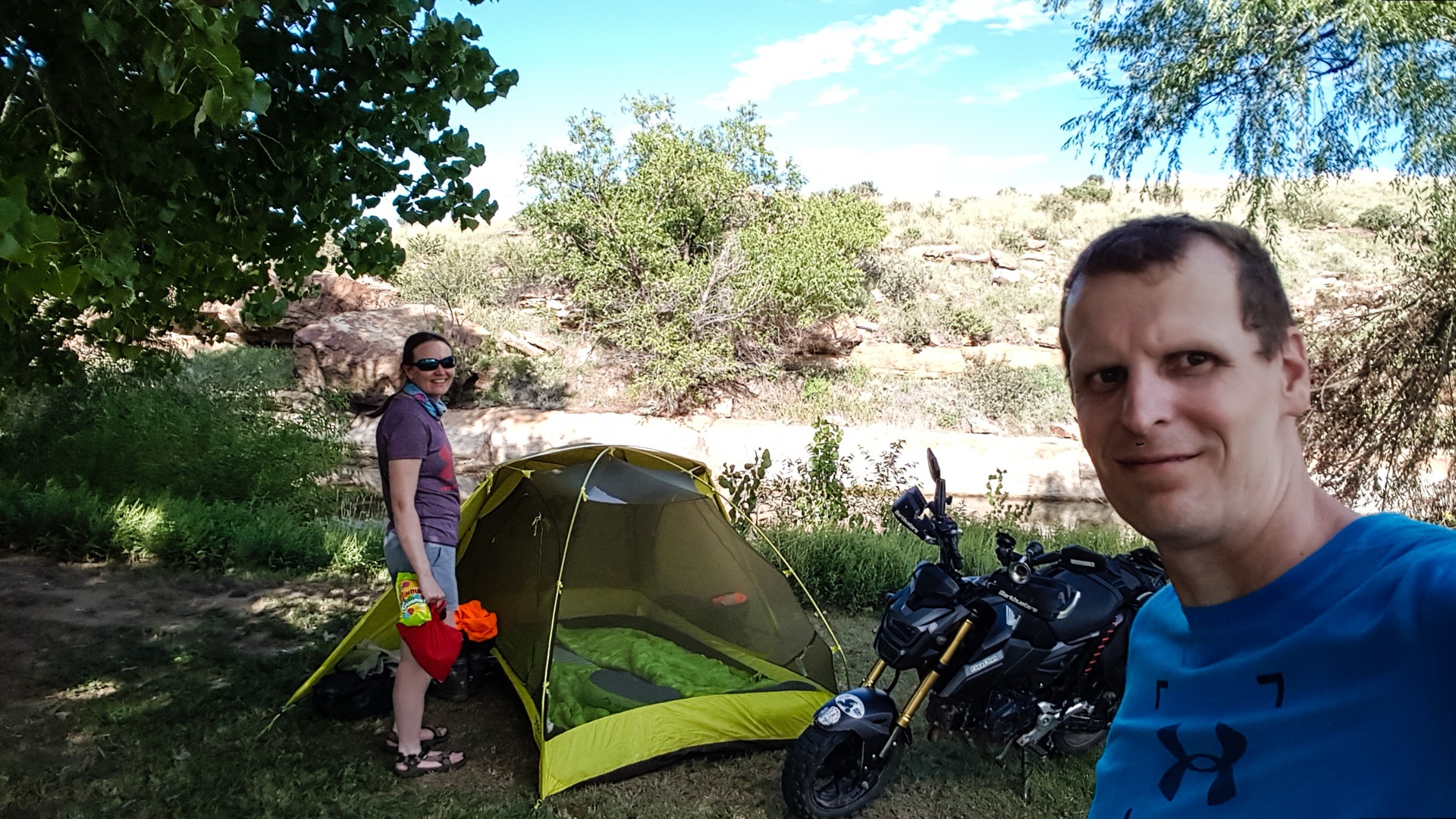 View this post and comments on ADV Rider

---
Distance:
376.37 km
Max Alt:
1394 m
Min Alt:
550 m
Climb:
1146 m
Descent:
-381 m
Avg Speed:
46.53 km/h
Time:
10:04:44
---