27 Aug

TAT DAY 27: Lake City CO to Silverton CO (91km/57mi)

Words. So many words. Epic, stunning, scary, exhilarating, challenging, fun, tough, rewarding. A heap of expletives in there too. We did it. We made it up and over Cinnamon, California, Hurricane, Corkscrew and whatever other pass was between Lake City and Silverton and yes there was some pushing involved.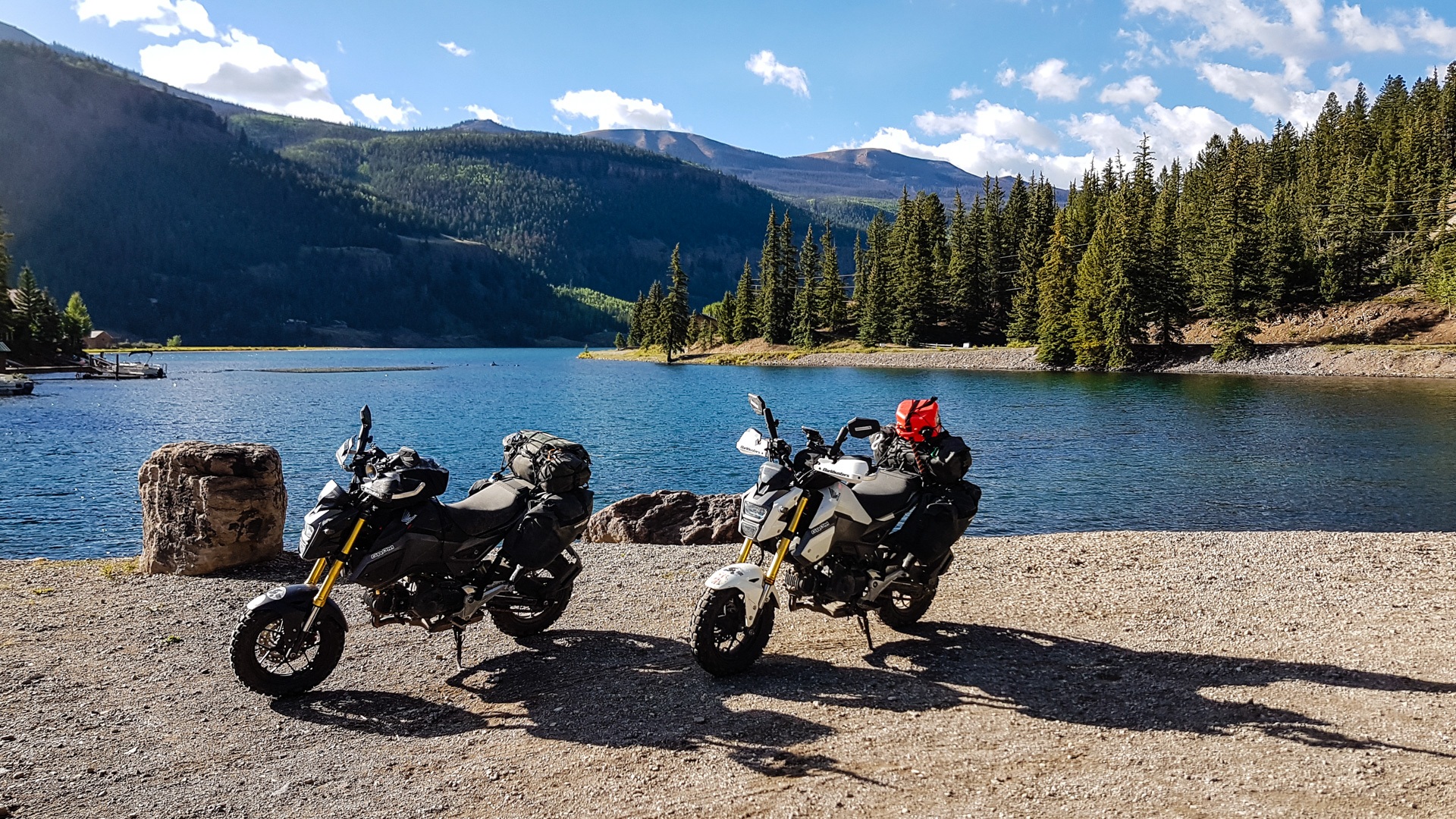 Cinnamon didn't feel terribly difficult to get up. Of course for some reason, we did not examine our map very carefully before hand and had it in our heads that it was all downhill from there. Jokes on us.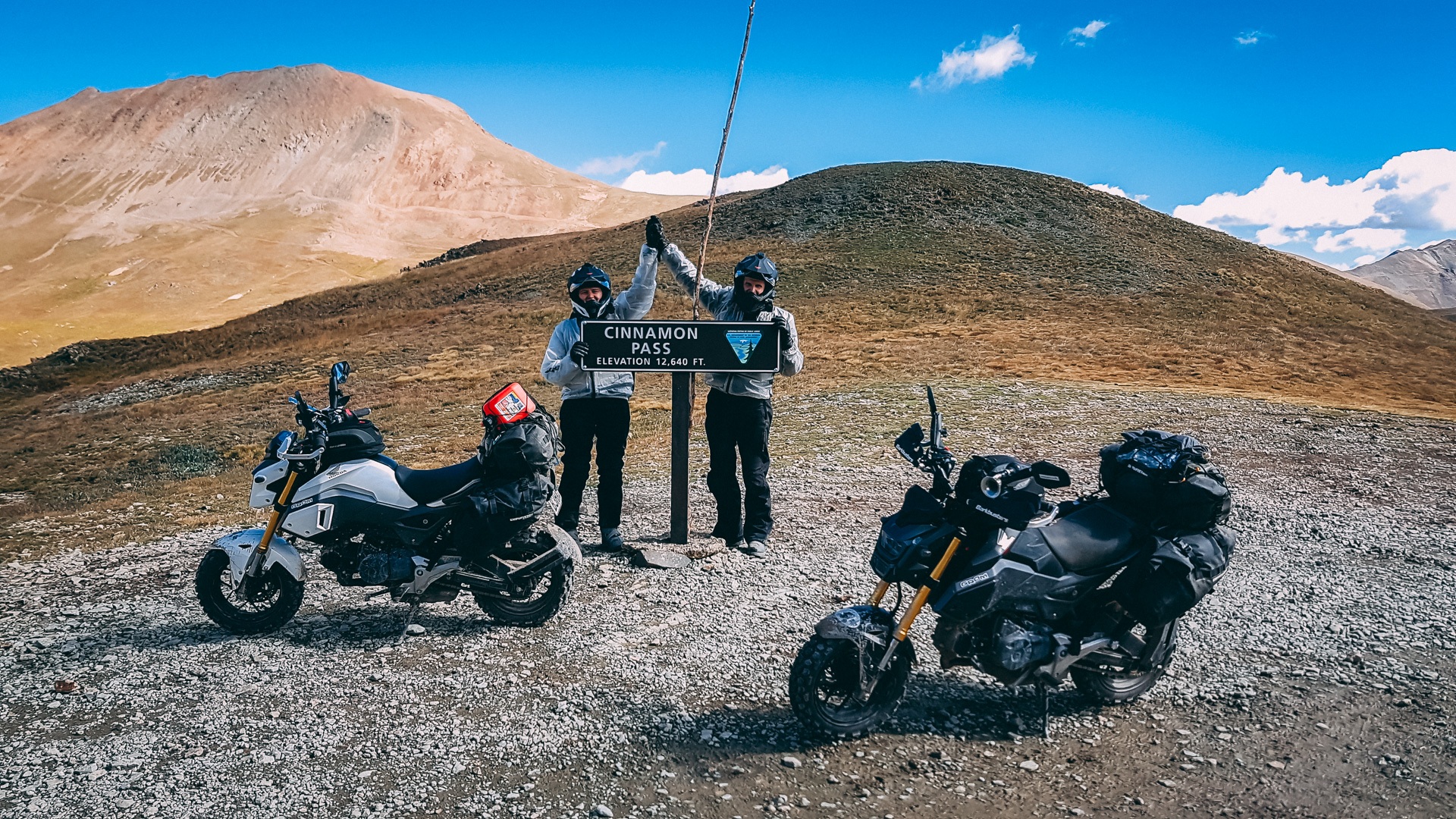 As we started the descent from Cinnamon, Simon notice something funny with his bike and realised most of his rear mudguard (or possum scraper as someone called it) was missing. How that happened we have no idea. Short break to remove the remaining bits and we were back on our way. From now on Simon will be sporting a large mud stripe down his back.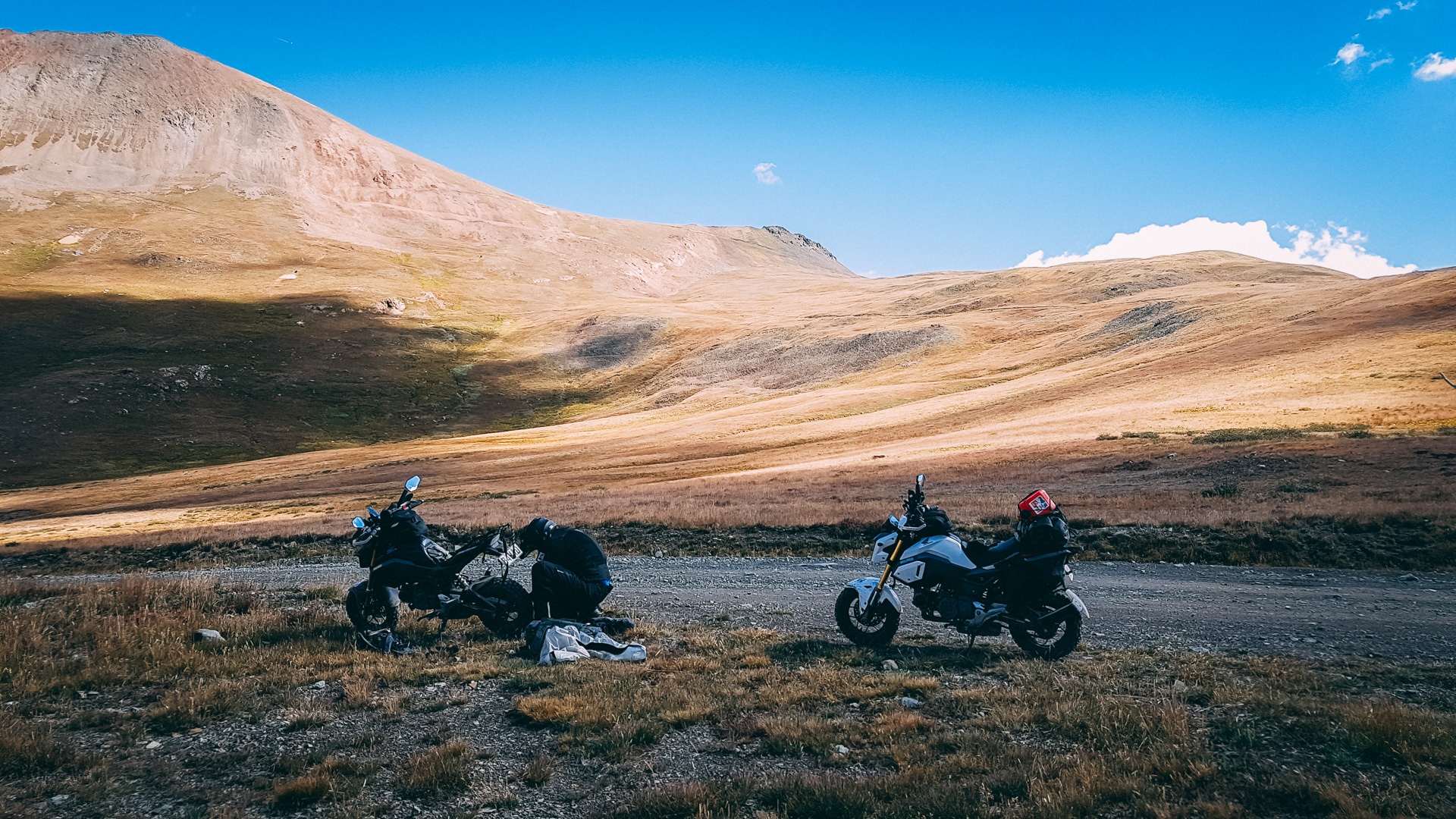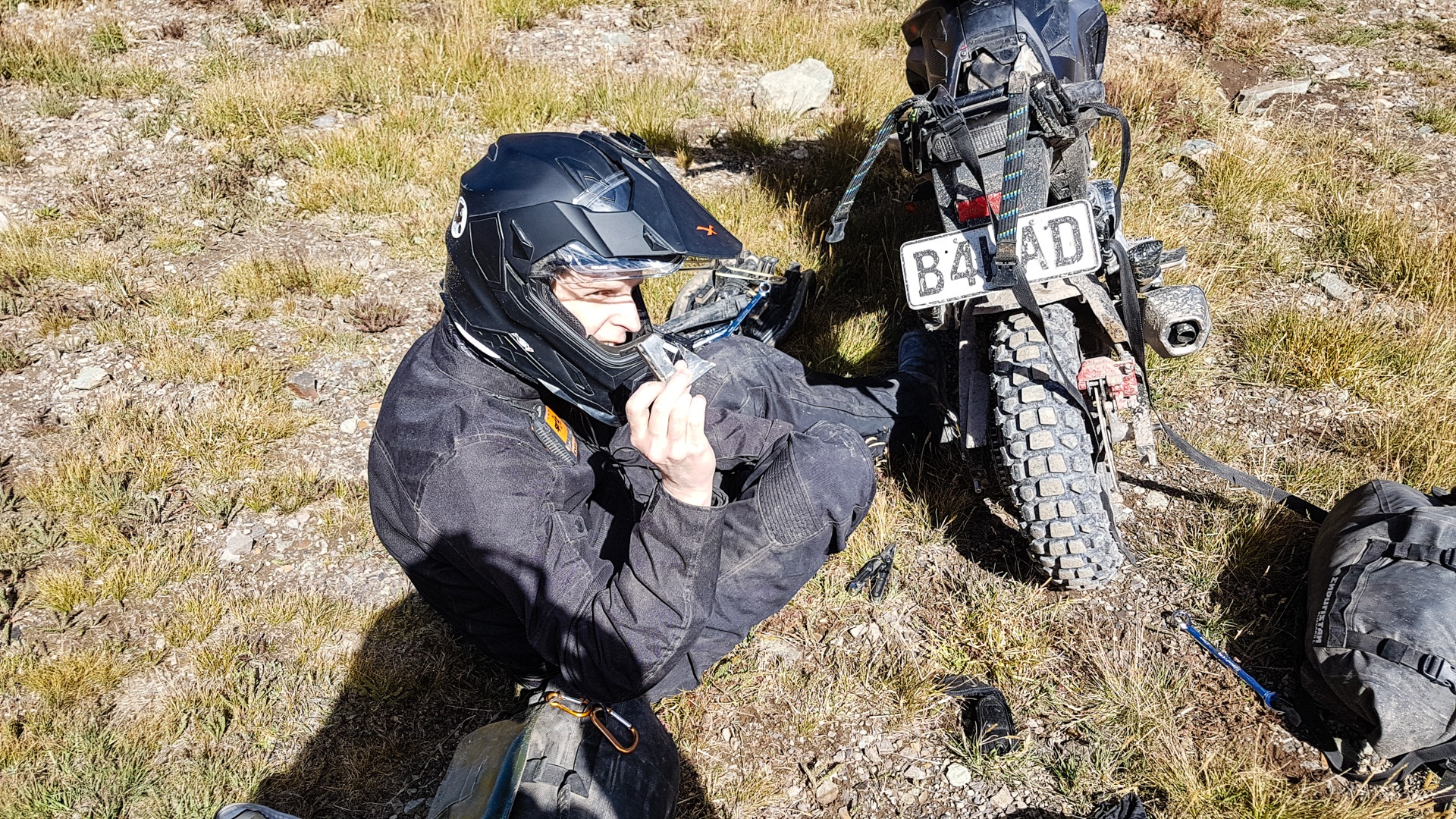 Stunning views all around. We used up a lot of memory space on the cameras today and the drone saw a lot of use as well.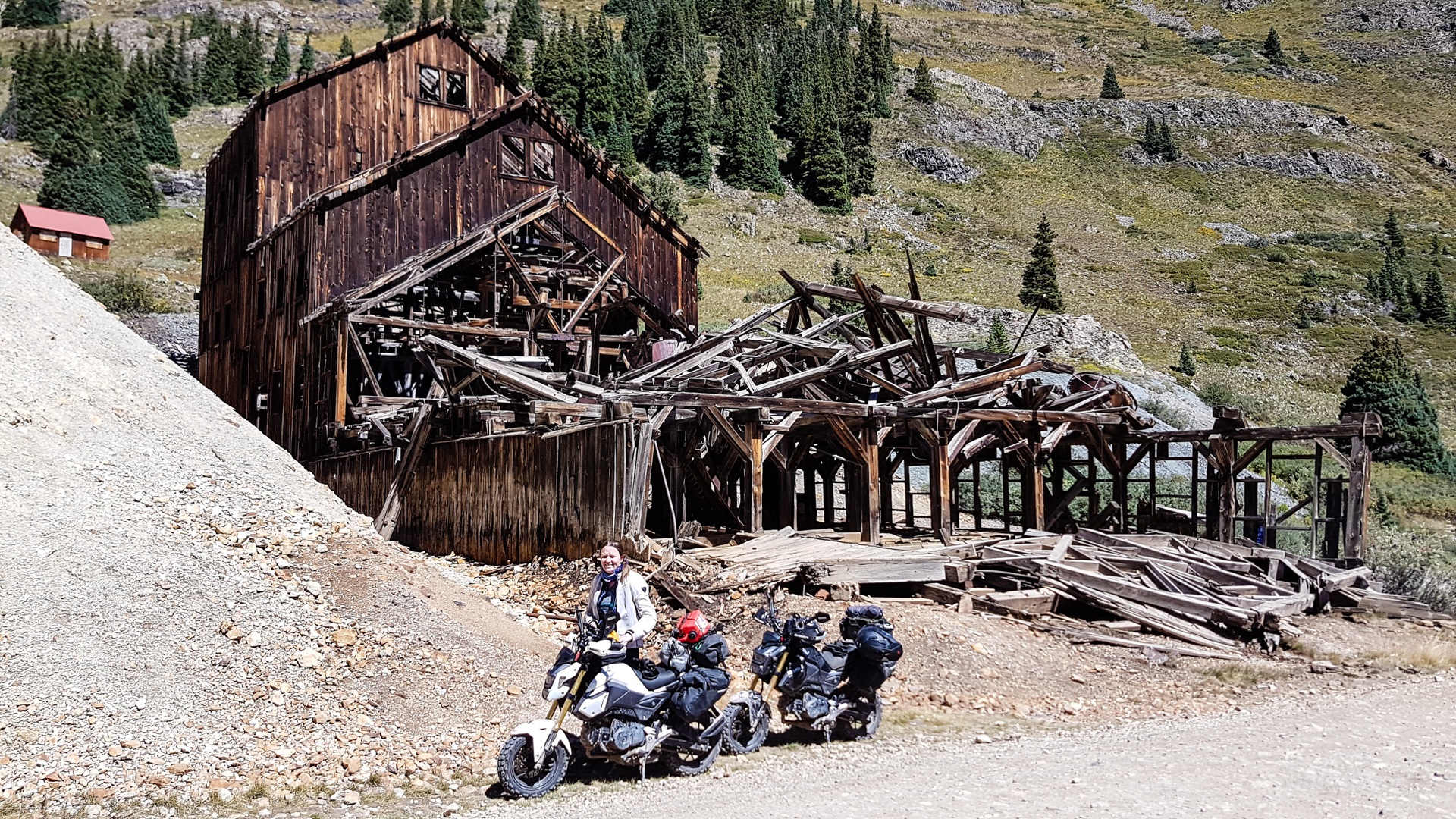 The Groms did struggle a bit with the elevation and with the rocky terrain. We had to take it slow and pick our lines as usual. However the elevation made first gear feel like second, the power just wasn't there. Just before California pass, we ran out of momentum and had to push on the steepest bits. Doing anything at 3800m is not easy. We had to walk/push on a small section going up to corkscrew too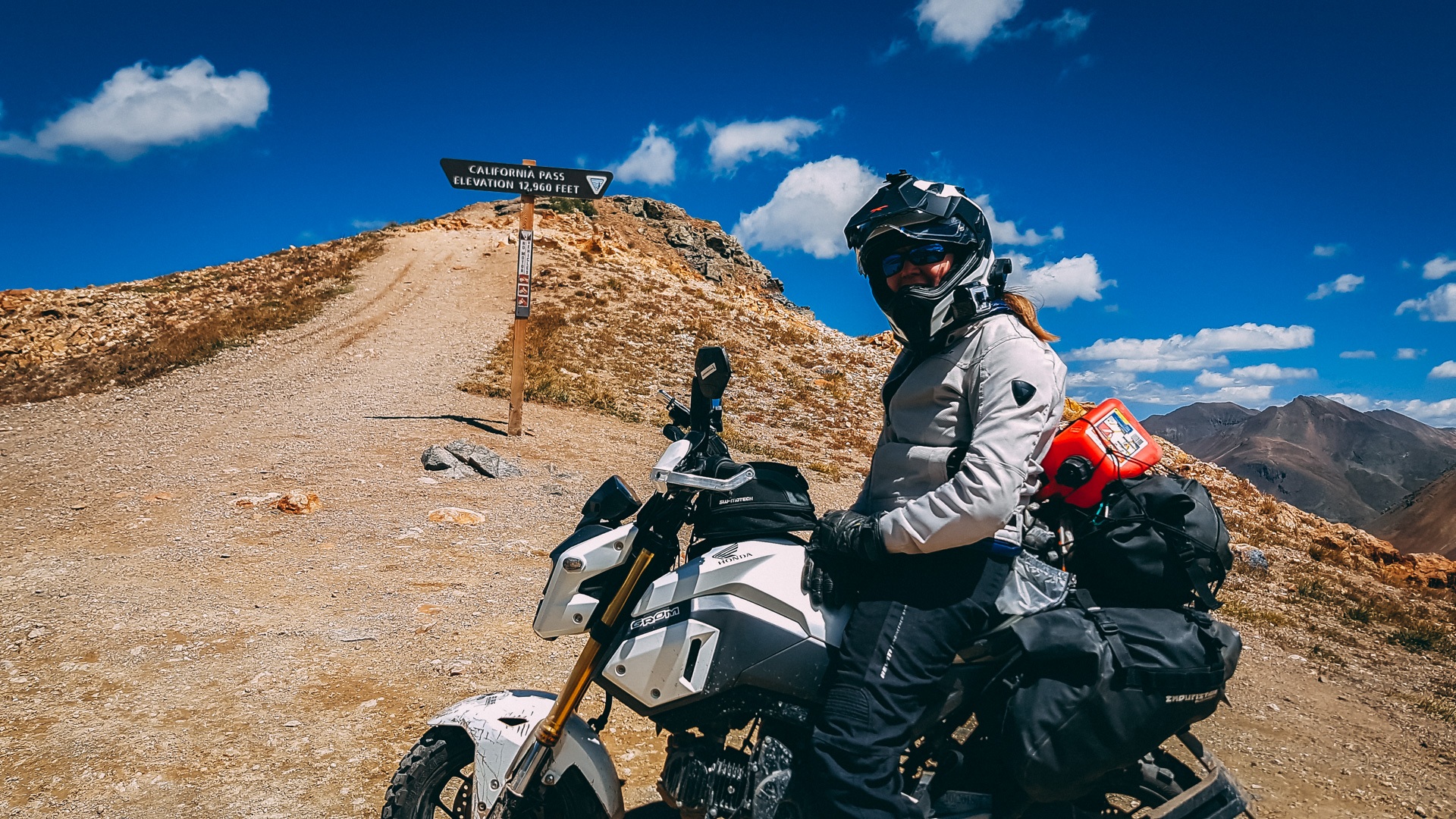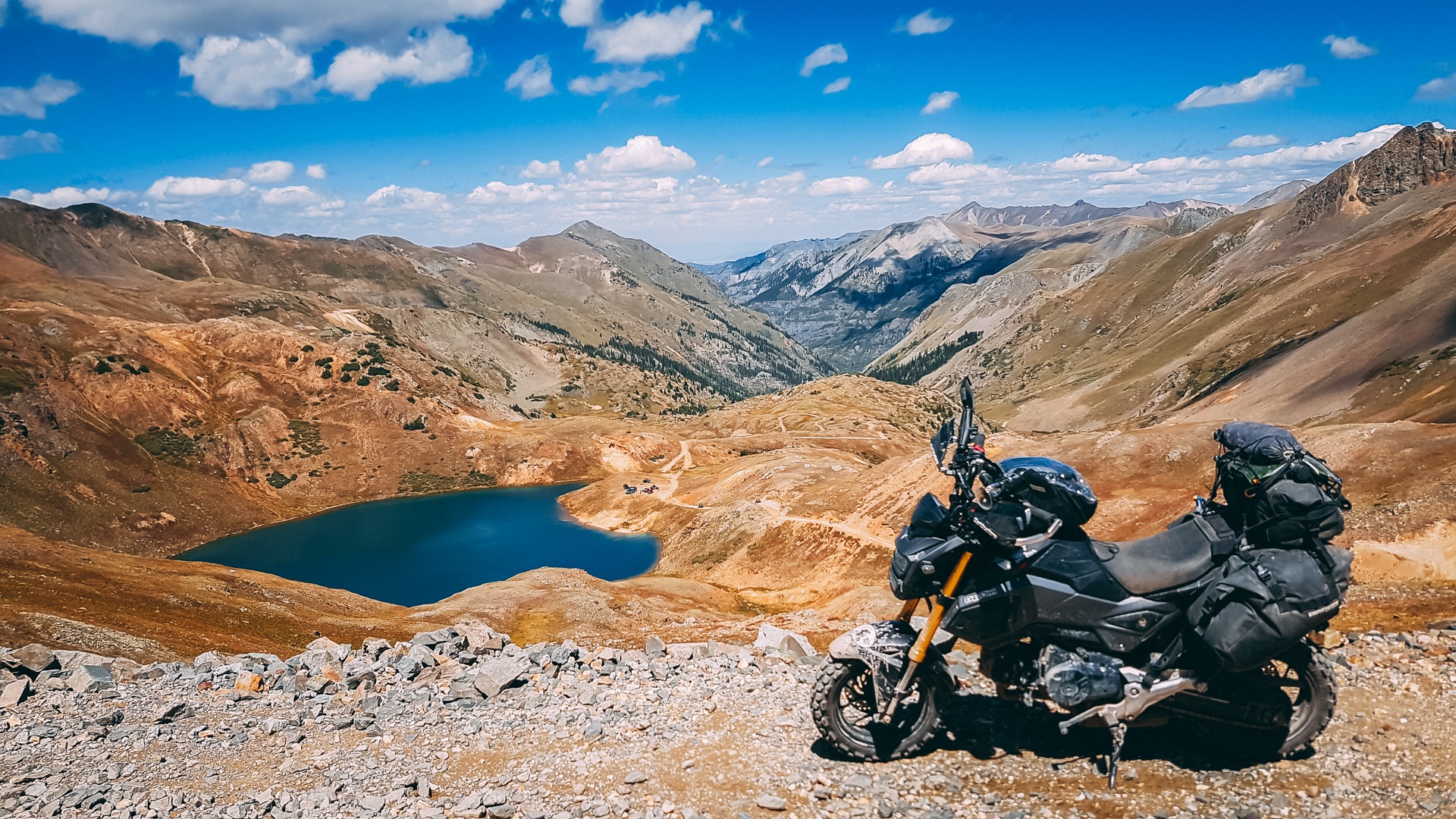 So many bikes, 4x4s and golf carts with knobbies out on the trail today (I think they are called side by sides). Lots of conversations with interesting people. The guys who rode their Groms across the country, the guys who recognised the Groms and came back for a second look, the tie dye guy and the fans from Colorado ADVlogs.
BTW, if you see us on the road, stop to say hi. We would love to meet you. We will even give you a sticker if you want one.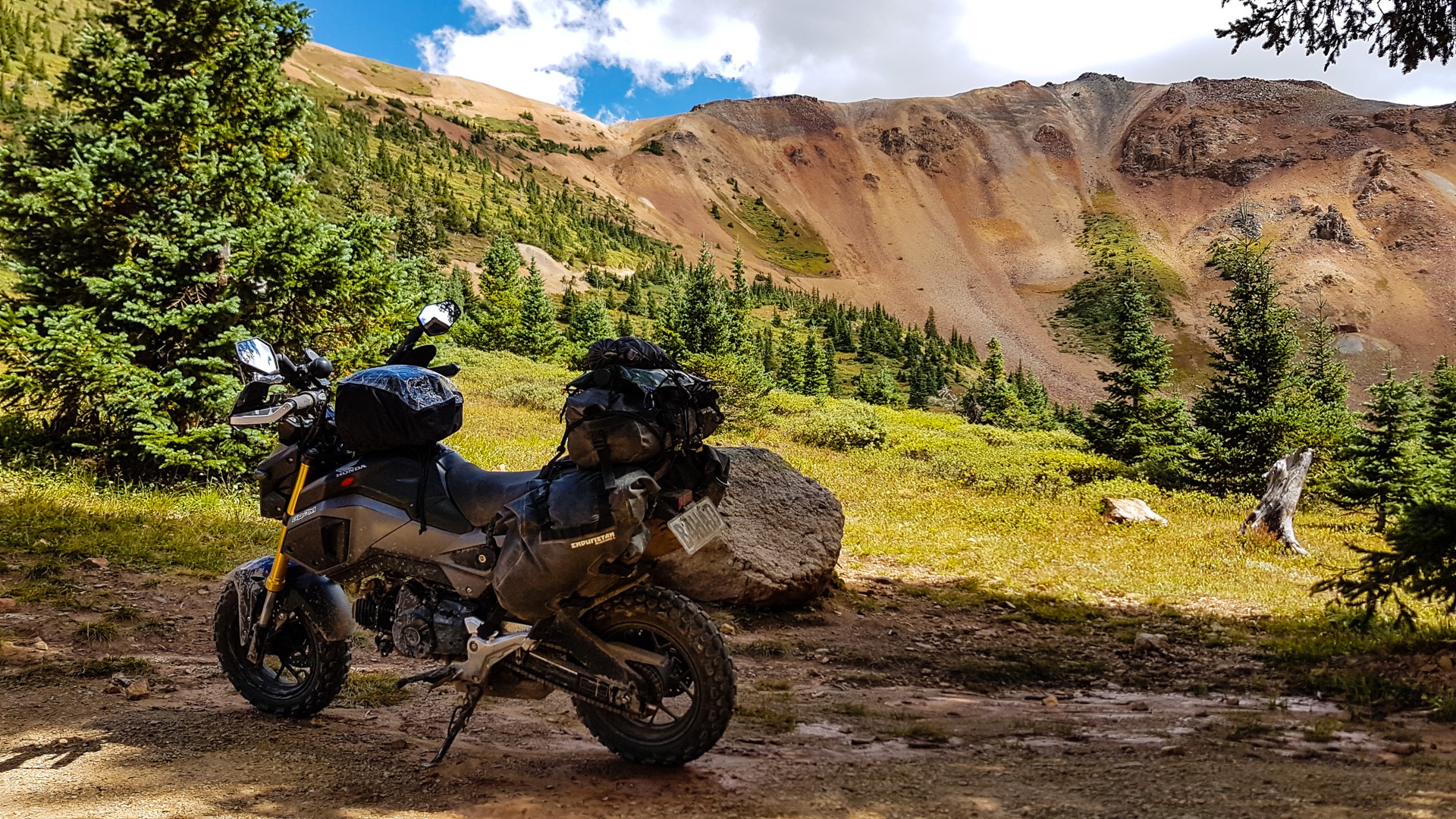 Today was also the first time I dropped my bike on our trip. Of course there were spectators when it happened, there always is with me.

The groms took a bit of a beating today. Things are jiggling loose. Nothing a few zip ties can't fix.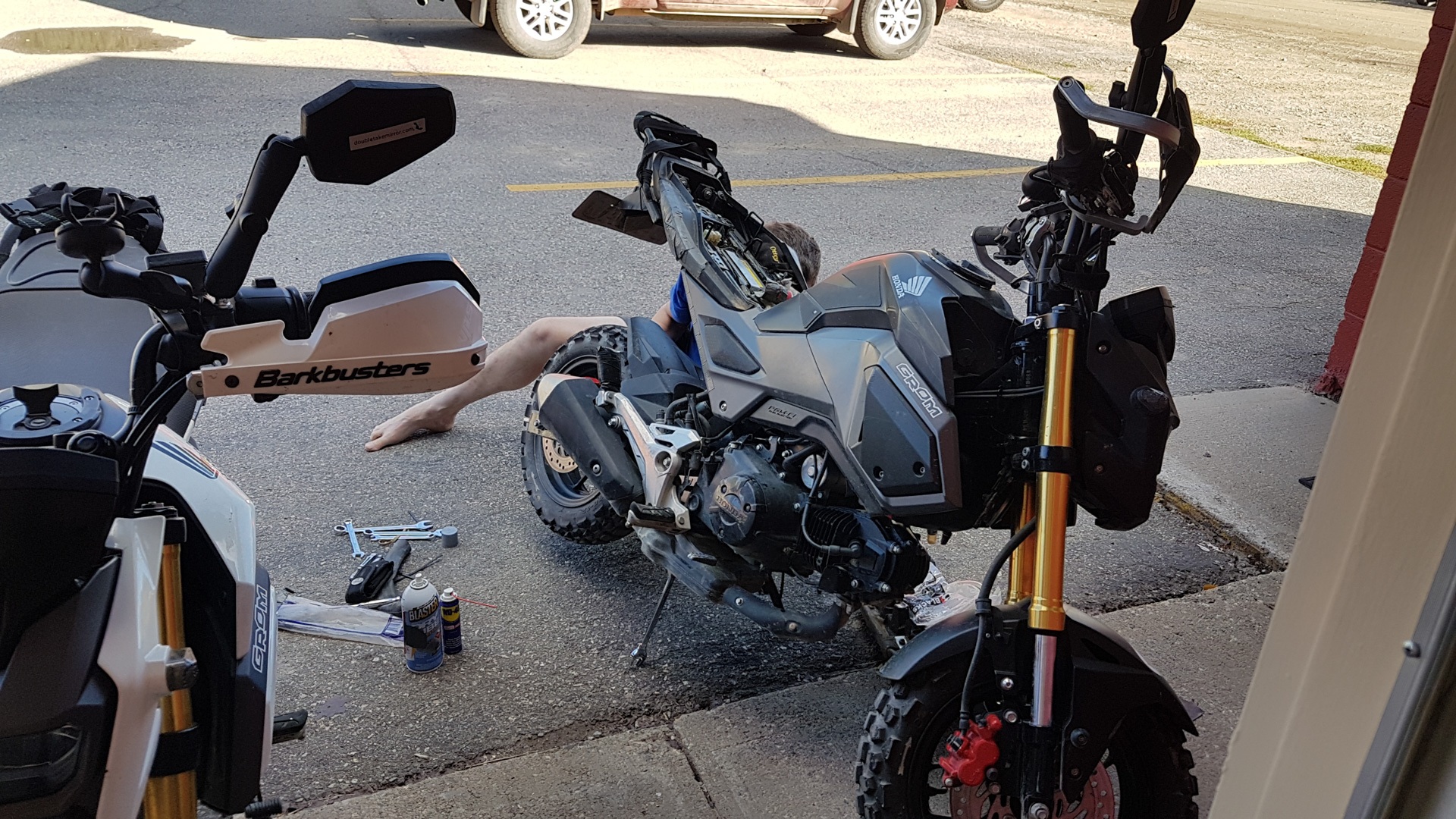 More concerning was that 30m before we hit the million dollar highway, Sims rear brake seemed to fail. We think it over heated. Maybe boiled the brake fluid? They seem fine now. Yikes.
Million Dollar highway is aptly named. Groms ate it up after all the dirt.
We are now in Silverton. Steak dinner as a reward. Will have a crack at Ophir next but we have decided we will bale if it gets too tough.
View this post and comments on ADV Rider

---
Distance:
89.61 km
Max Alt:
3952 m
Min Alt:
2643 m
Climb:
2445 m
Descent:
-2250 m
Avg Speed:
28.79 km/h
Time:
07:03:10
---