28 Aug

TAT DAY 28: Silverton CO to Moab UT (351km/218mi)

Brrrr. When we left Silverton this morning it was below zero. We set out to give the famed Ophir Pass our best shot fully thinking we might have to turn back after having heard all sorts of horror stories.

However as it turns out, we had the perfect machines for the job. It's amazing what can be achieved when your bike is small enough that you can ride it while still walking. The rockfall that fell earlier in the year? has been flattened out with all the jeep traffic, although still a bit loose in some places. However, we think that if we had been on our bigger bikes, we would have killed ourselves more than once. We found Ophir a much easier task than yesterdays passes.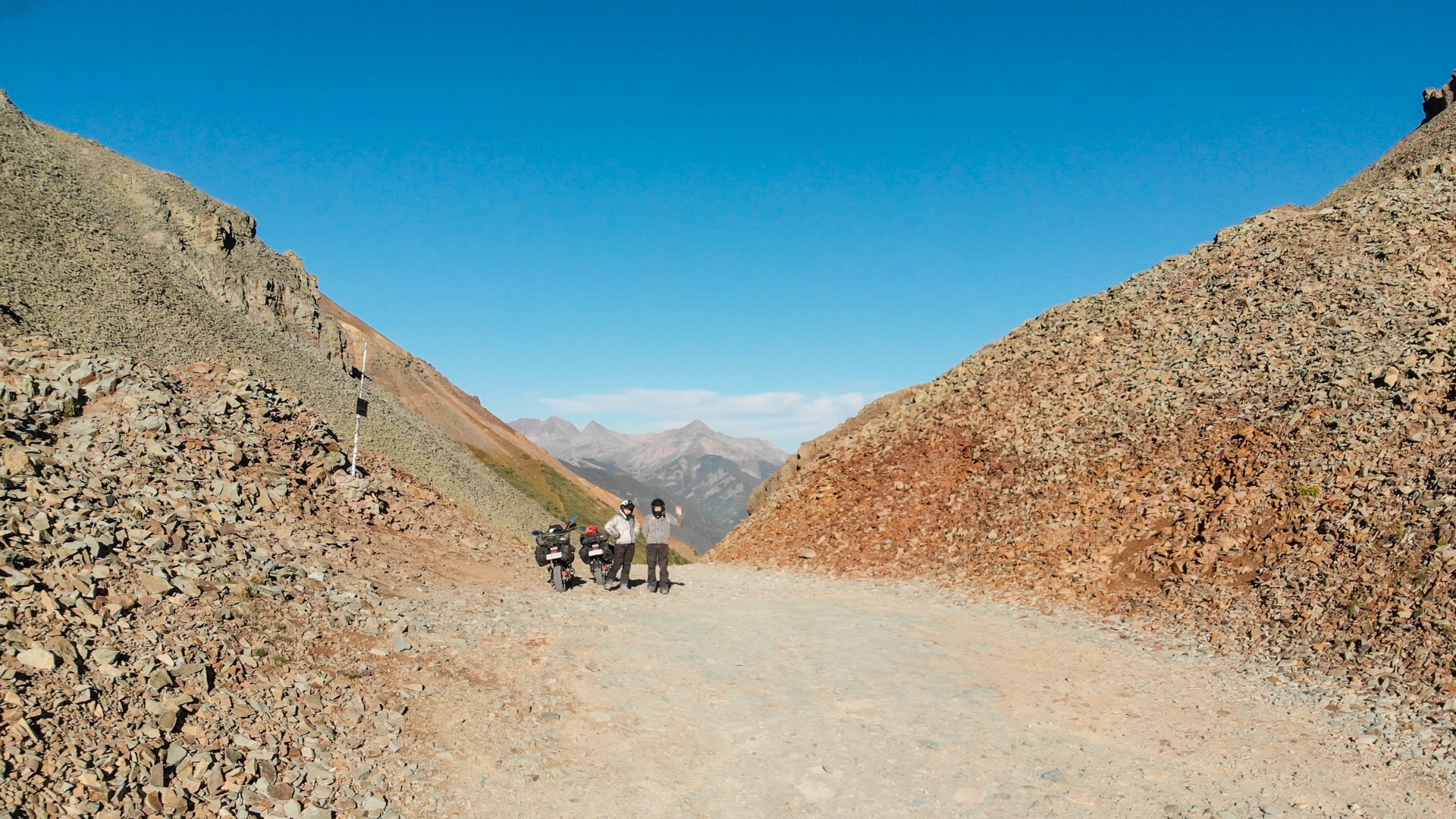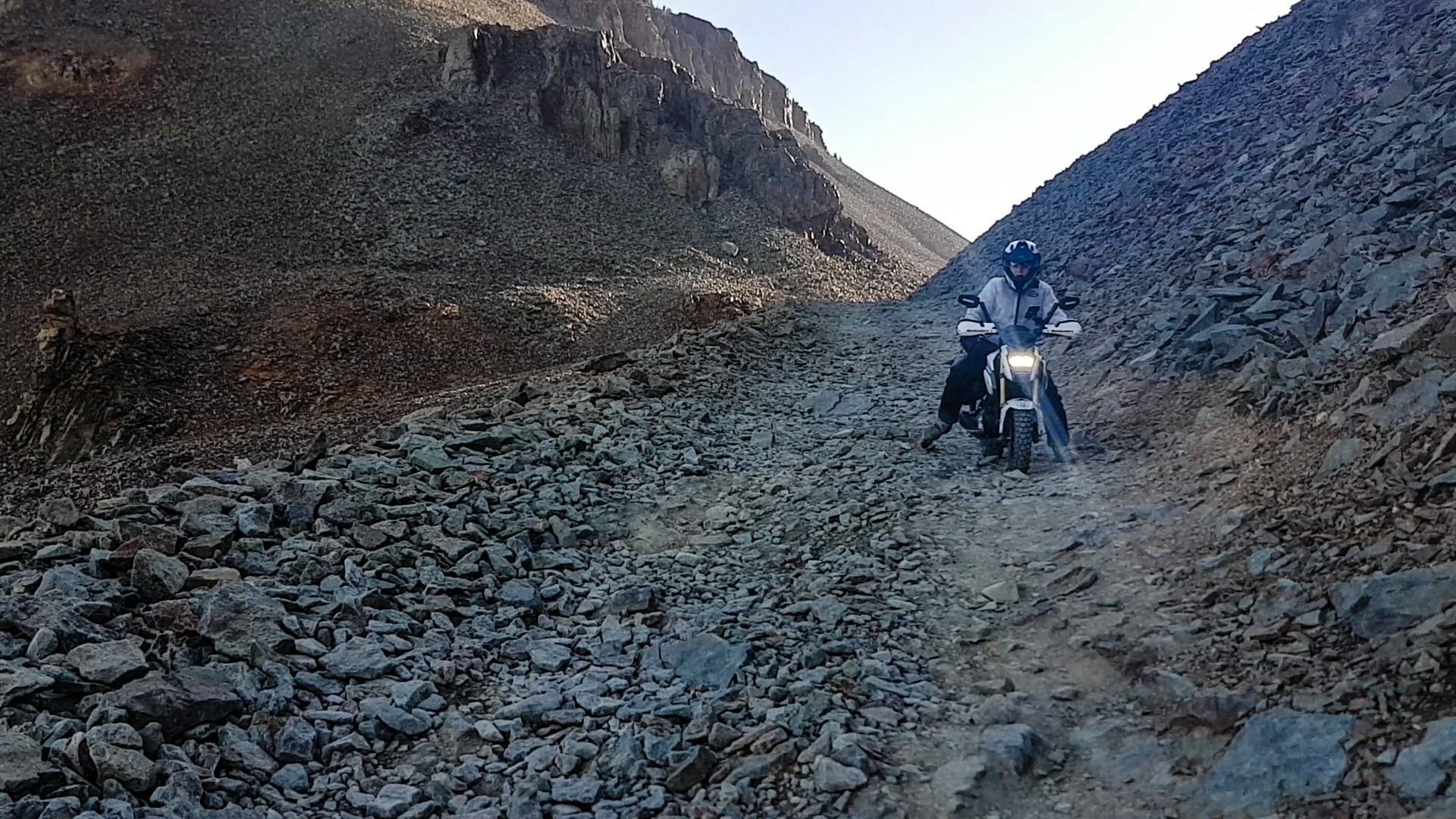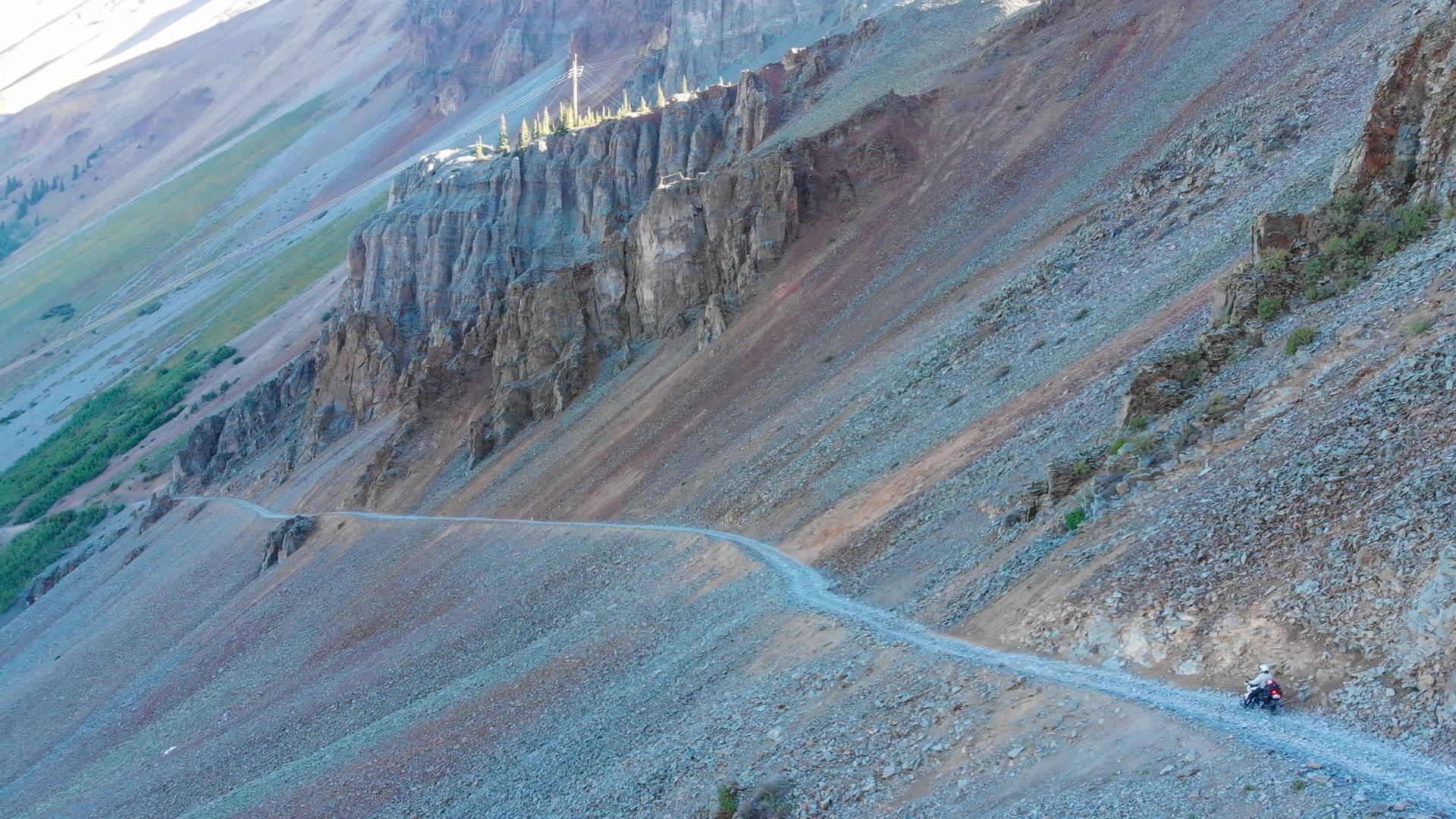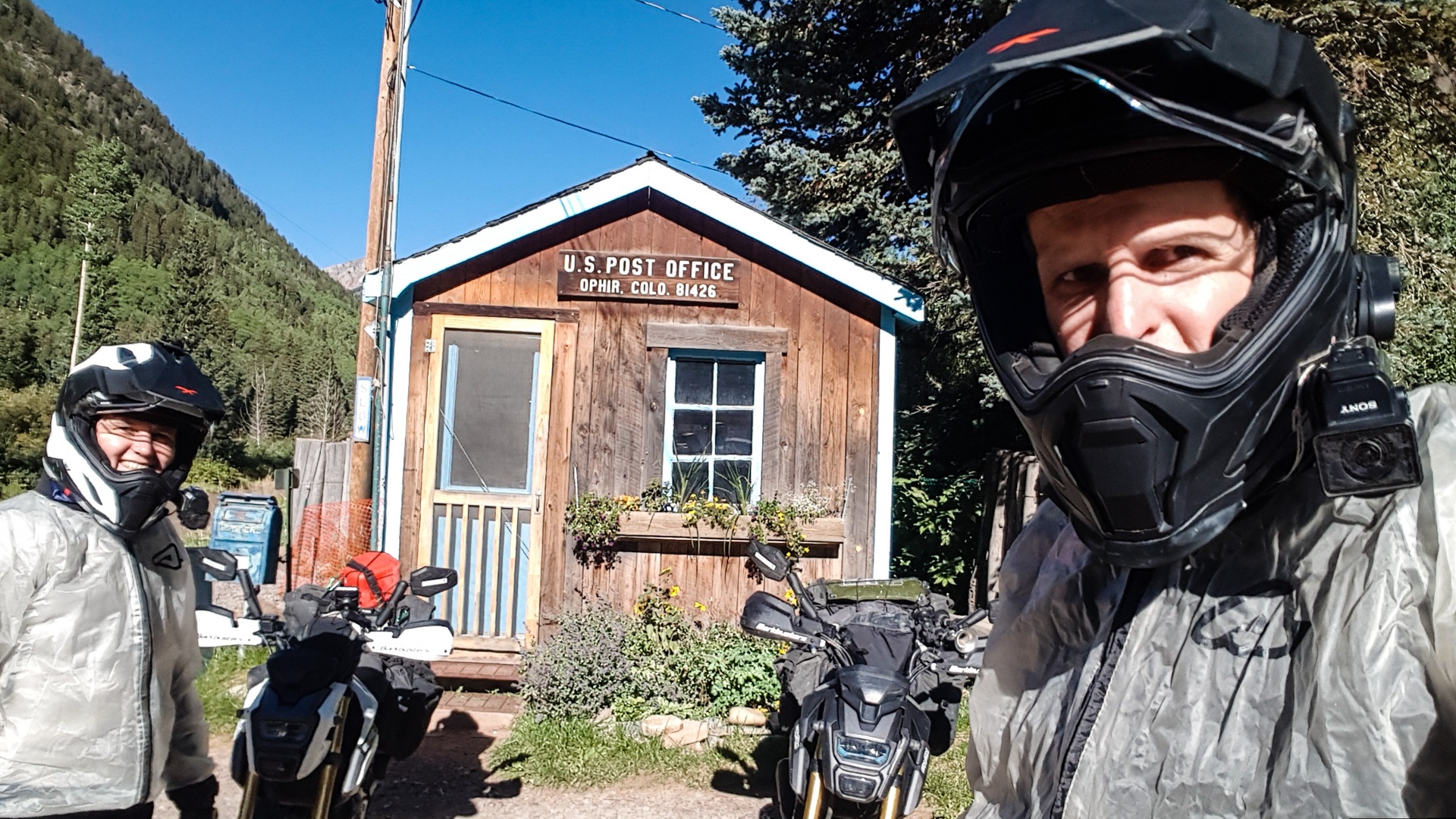 With "TheFear" conquered, we headed to Dove Creek for a late lunch and to decide where we should finish up for the day. Realising that Moab was within reach, it was a no brainer for us. We skipped the portion of the TAT that loops into Monticello, and headed to Moab.
The TAT mostly follows some back roads to Moab but it seems to try take you on a couple of little side loops which run parallel to it for short sections. I can only imagine that the purpose of these is to add more spice to the route. We skipped all of these except for one which took us down away from the main dirt road and then back up to it via steep rocky route.We regretted that. It was completely pointless.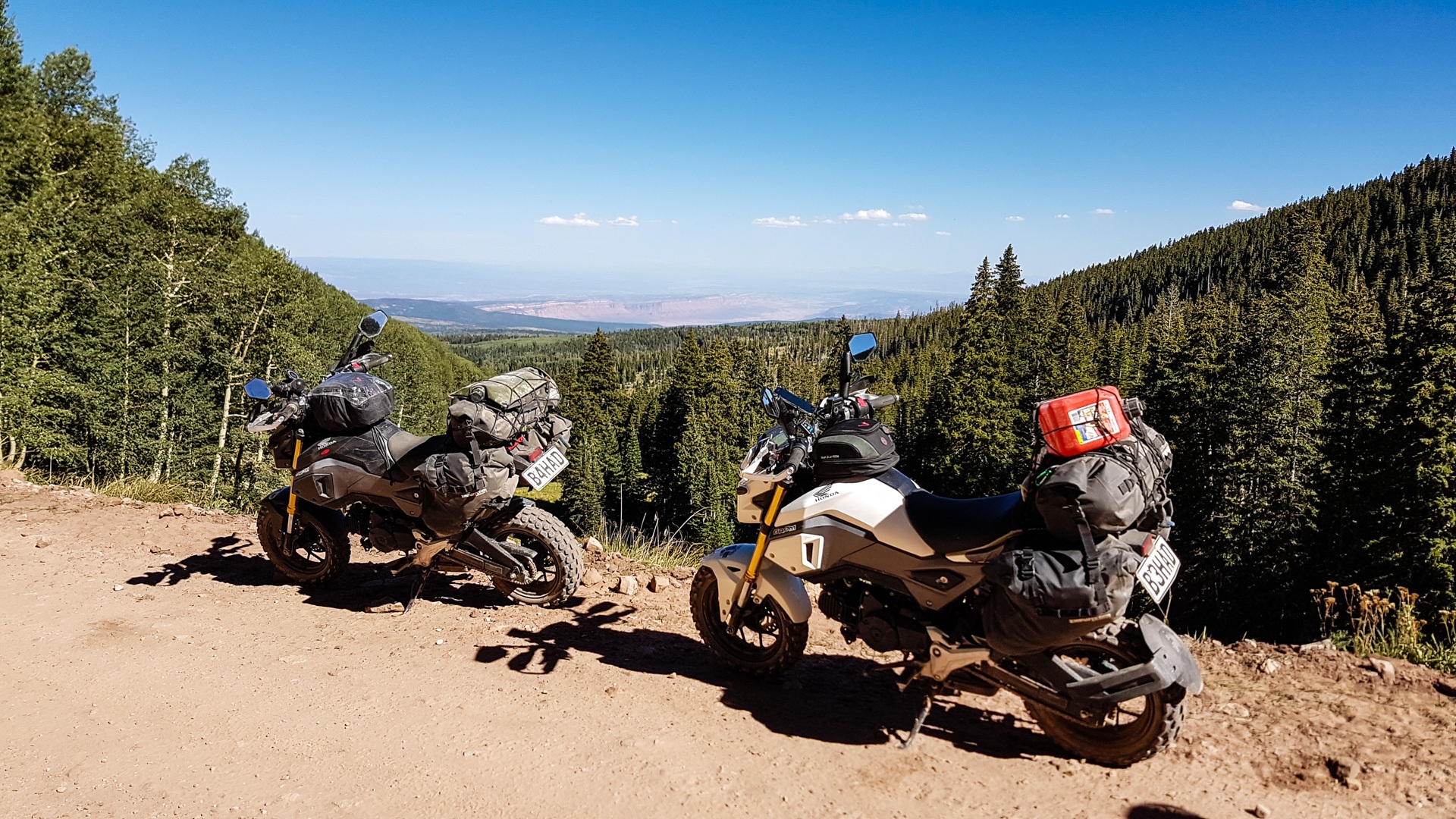 Surprisingly we were back up at 3000m for part of the route and found ourselves feeling pretty cold again. It wasn't for long though as the temperatures steadily rose to 33 deg C by the time we reached Moab.
Tomorrow we plan to have a bit of fun at slick rock in the morning followed with a pootle around Arches national park in the afternoon. Sim is disappointed that he is not allowed to fly his drone in the park 🙁
Hopefully we get to do White Rim Trail on Thursday, possibly camping there 1 night.
View this post and comments on ADV Rider

---
Distance:
347.8 km
Max Alt:
3597 m
Min Alt:
1241 m
Climb:
4384 m
Descent:
-5980 m
Avg Speed:
47.91 km/h
Time:
10:25:10
---