29 Aug

TAT DAY 29: Moab UT

We are not sure if we are mad or stupid. It's probably a bit of both. We decided to take the groms for a lap around slick rock this morning. This is very much not grom territory. It was a blast though. Sim had a ball, me…I had fun when I wasn't pooing my pants. The rock is amazingly grippy. I only binned it twice, but I did have to get Sim to help walk my bike up a couple of trickier sections. We still can't believe we did it. Fantastic once in a lifetime experience for us.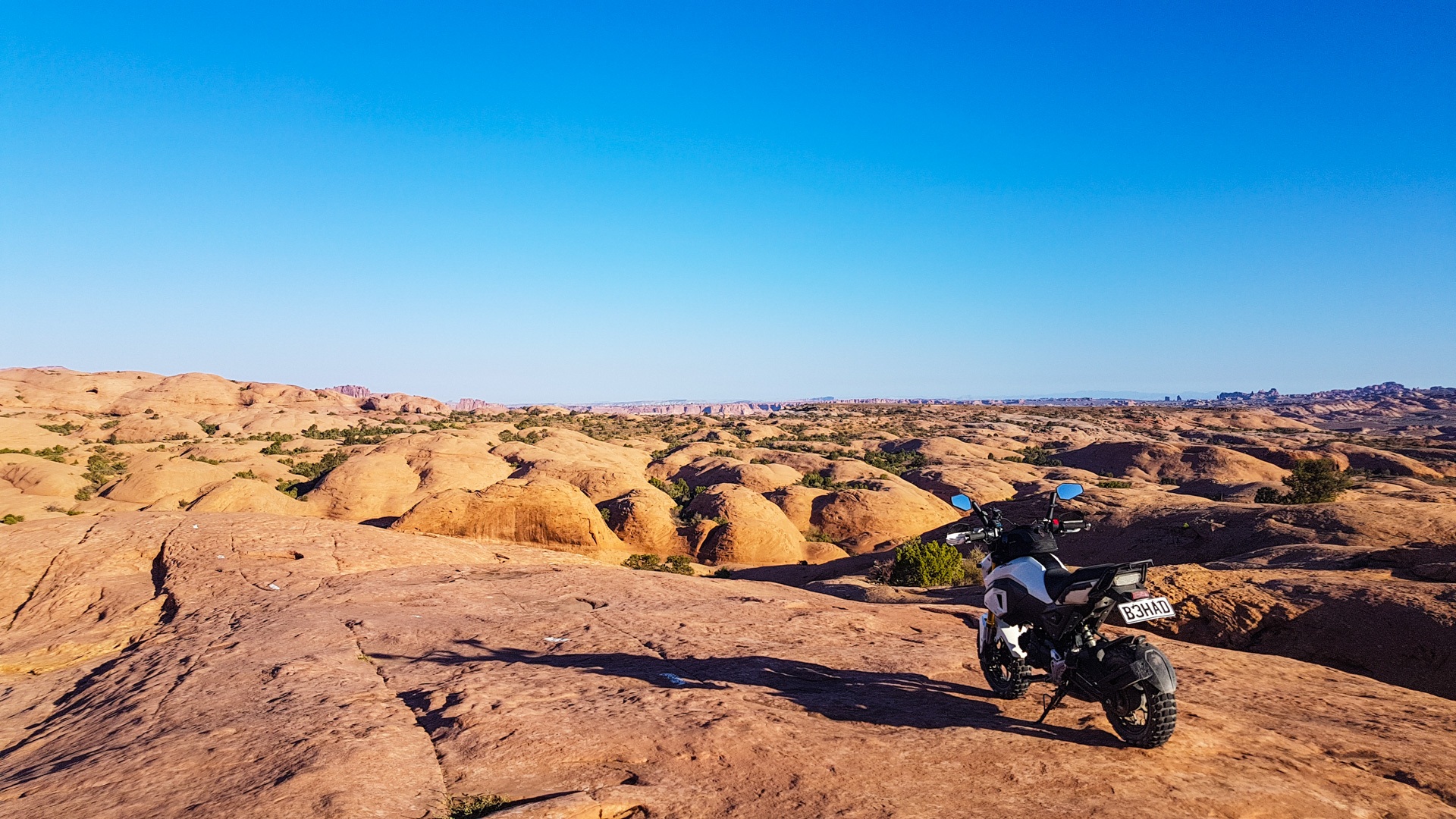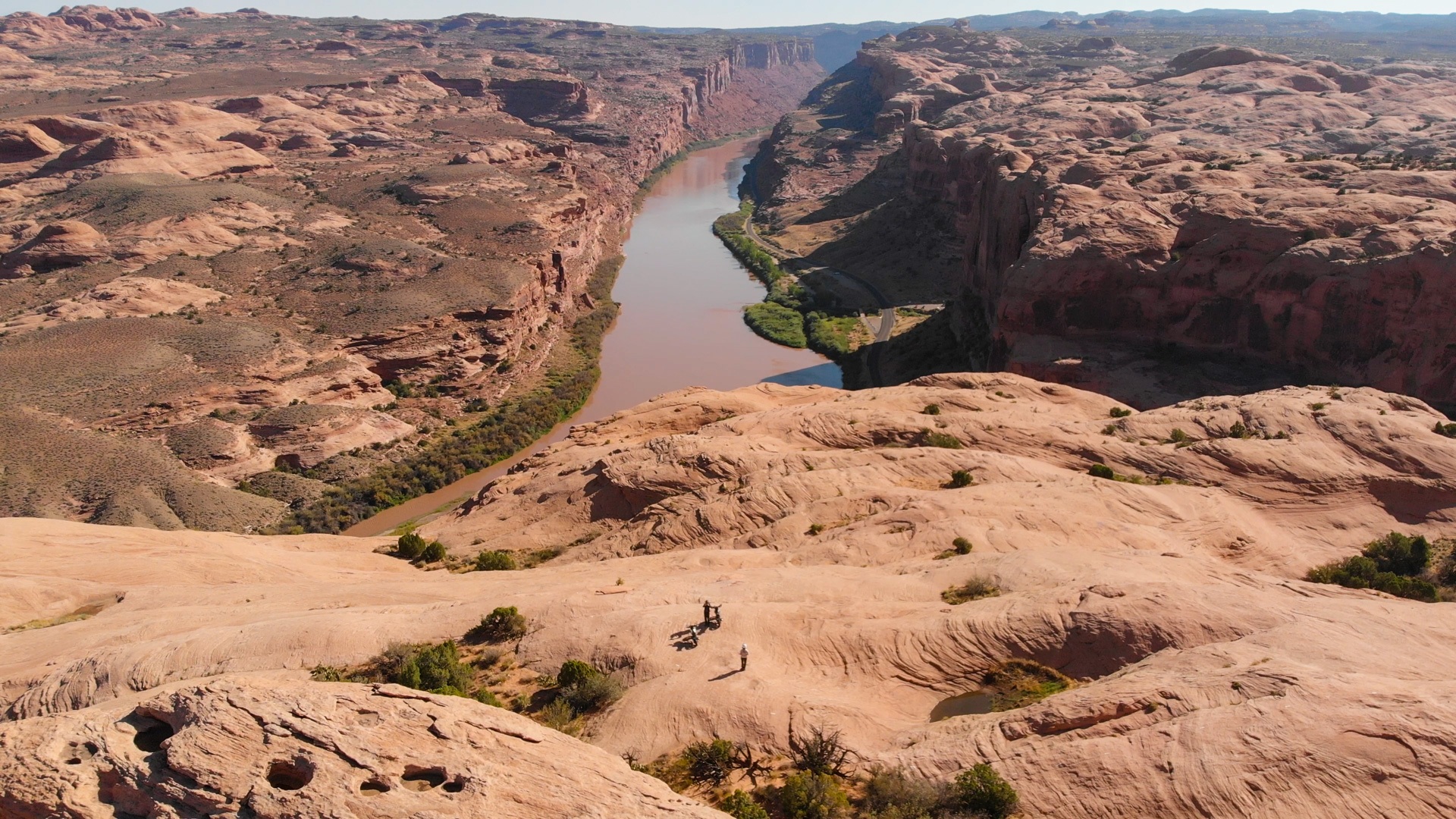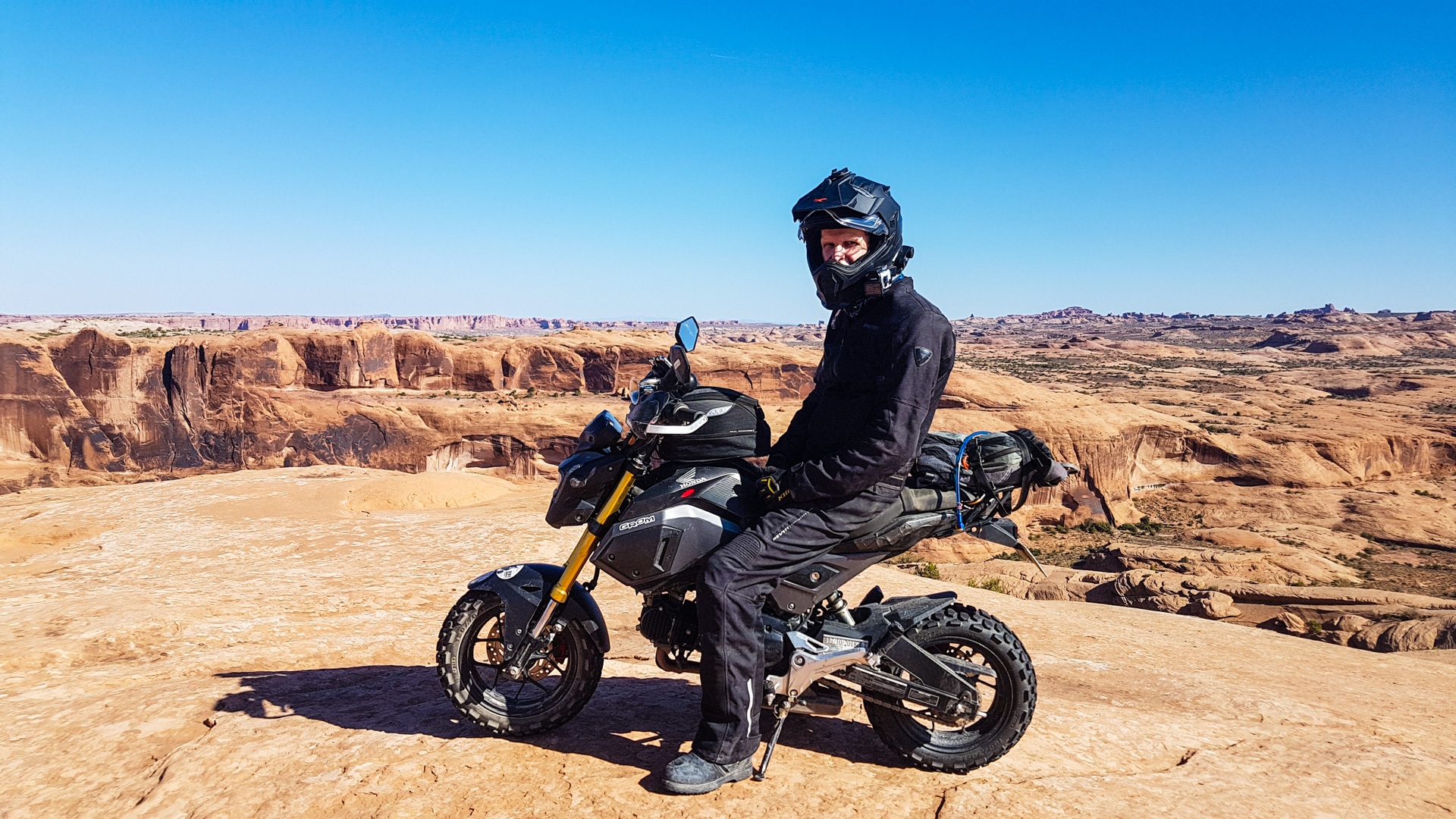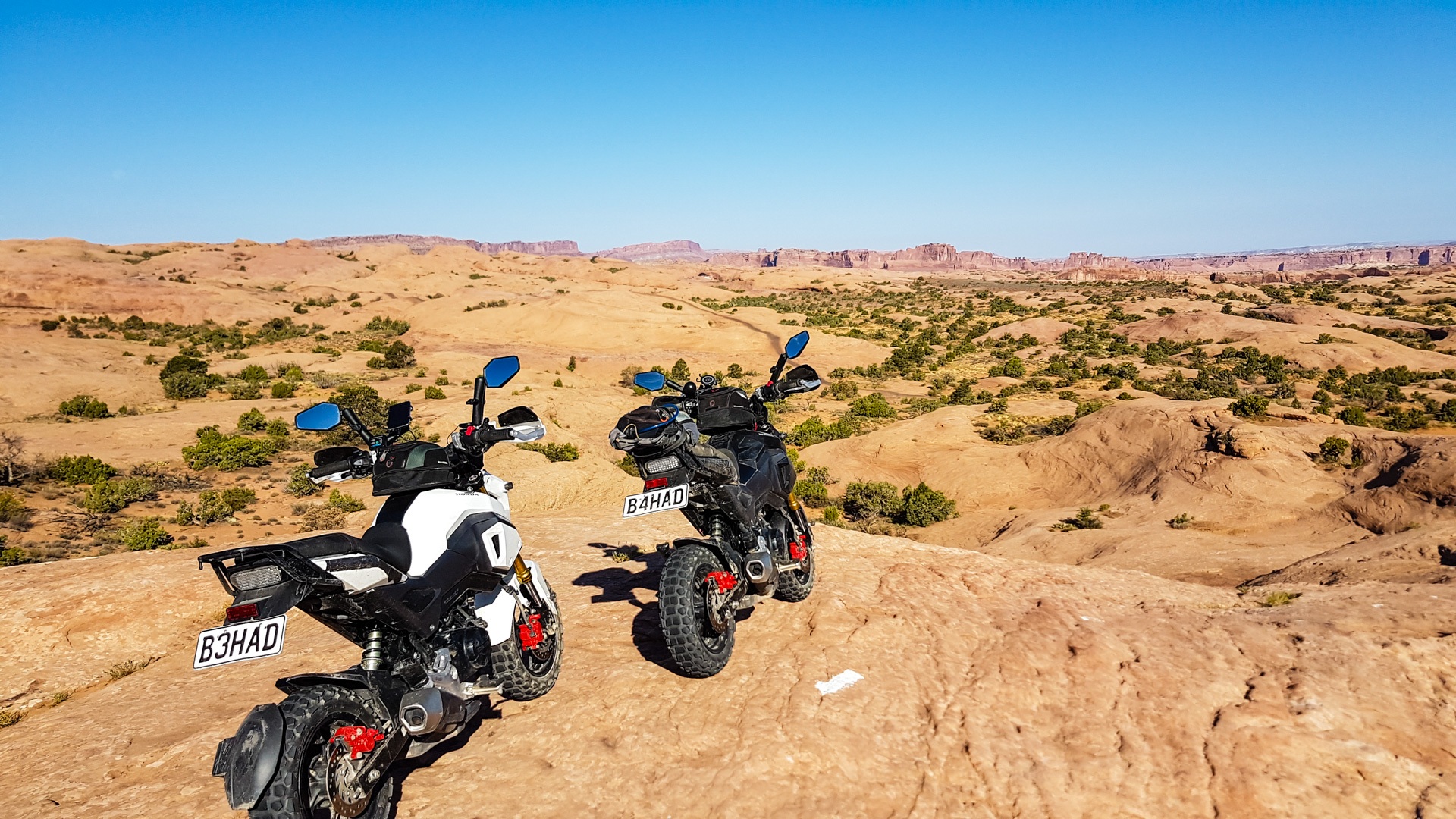 Done by 12, we headed back to our motel for some air conditioning. Was writing the first part of this post when we noticed two guys on Suzukis pull up outside and start checking out our bikes. Klaus and Martin, Belgian guys from DC who are also doing the TAT. They enjoyed the joyride round the parking lot on our Groms.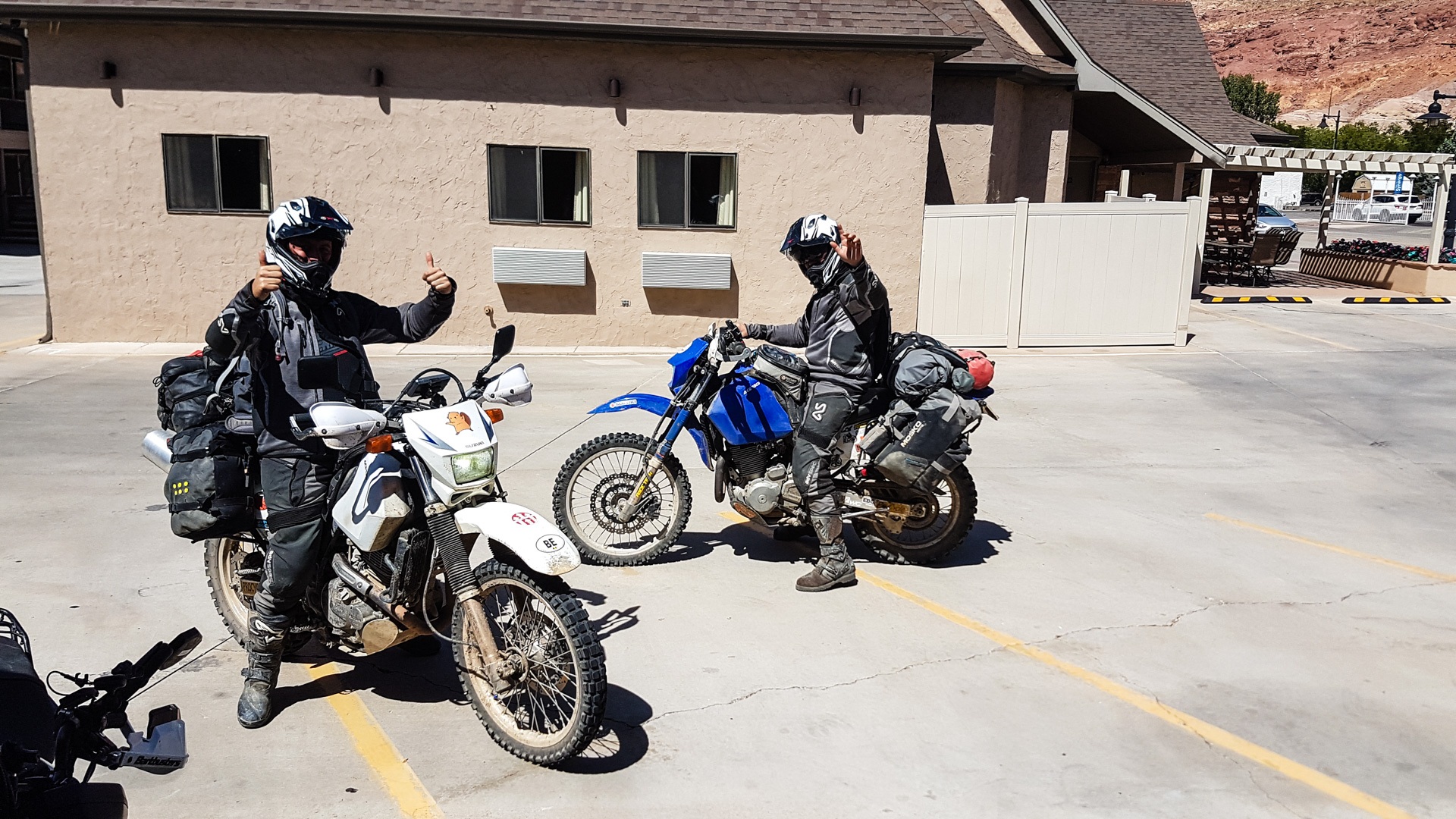 An hour later, we had more visitors, layers63 and leevil, who have been slowly catching up to us since their hiccup on the first day of the TAT back in Damascus where we met them. They were planning to stop and say hi and then carry on to Green River. These guys have had a pretty epic trip so far. Started out as a group of 3 and had a rider down on the first day with a broken wrist. After some catching up and fixing a flat, Layers63 also had a whip round the parking lot on Simon's Grom, but we think she loves her XT more. By then it was too late in the day for them to carry on, which was great news as we had been looking forward to having a meal with these guys for some time.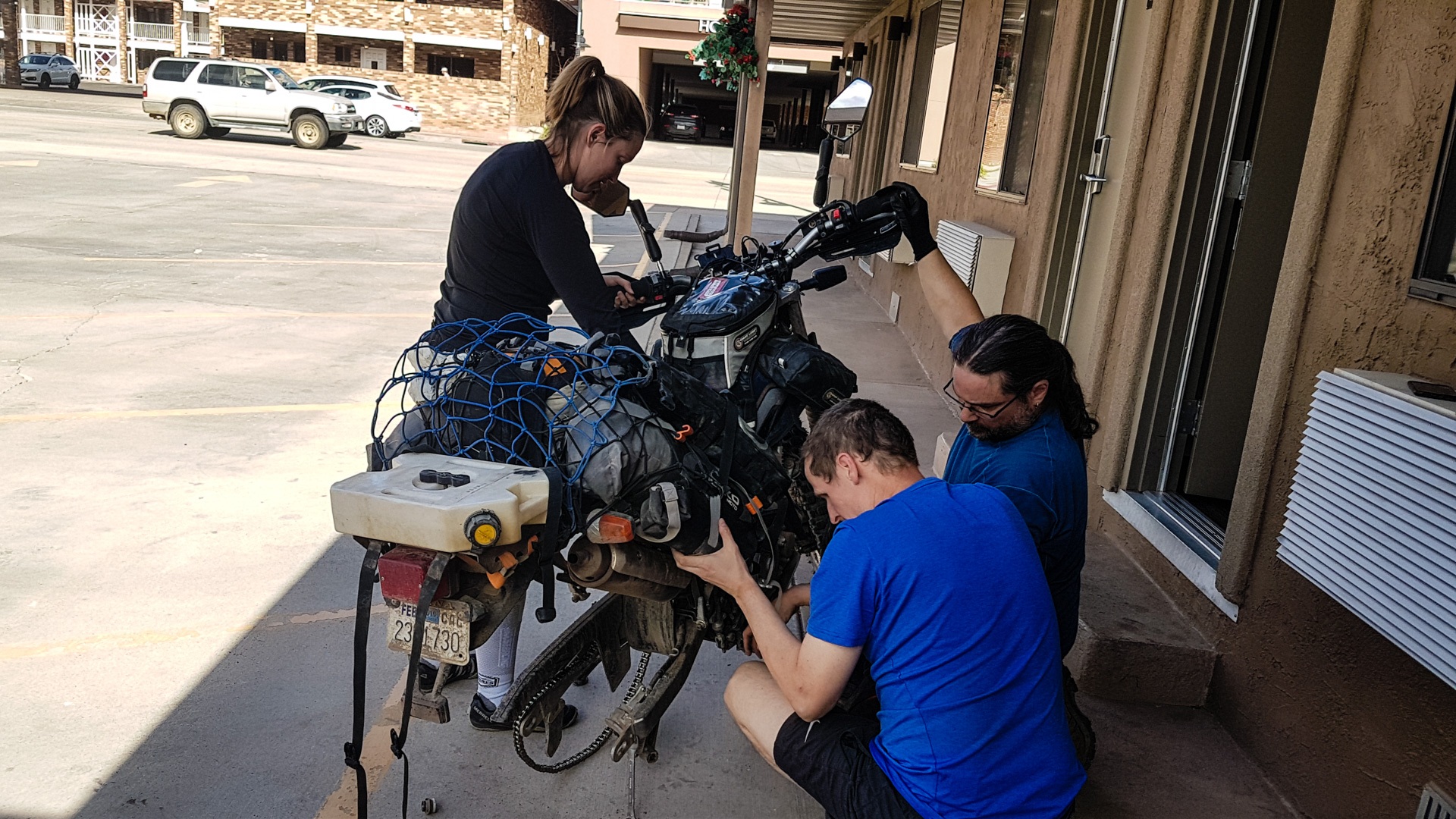 Although there are a lot of people doing the TAT, we haven't crossed paths with too many of them. It's been great to be able to spend time with some of them and be able to exchange experiences. One of the great things we have found about the TAT is that everyone experiences it differently.
Based on the advice of other inmates, we are going to hit Arches early tomorrow morning, then try our luck at white rim. Hopefully camping there tomorrow night.
View this post and comments on ADV Rider

---
Distance:
29.87 km
Max Alt:
1466 m
Min Alt:
1223 m
Climb:
367 m
Descent:
-364 m
Avg Speed:
12.02 km/h
Time:
04:40:35
---