31 Aug

TAT DAY 31: White Rim UT to Green River UT (156km/97mi)

What a wonderful evening we had. The wind died down and the stars came out. The moon was so bright, we had to use our neck buffs as eye blinds as we hadn't bothered to put the fly sheet on the tent fully.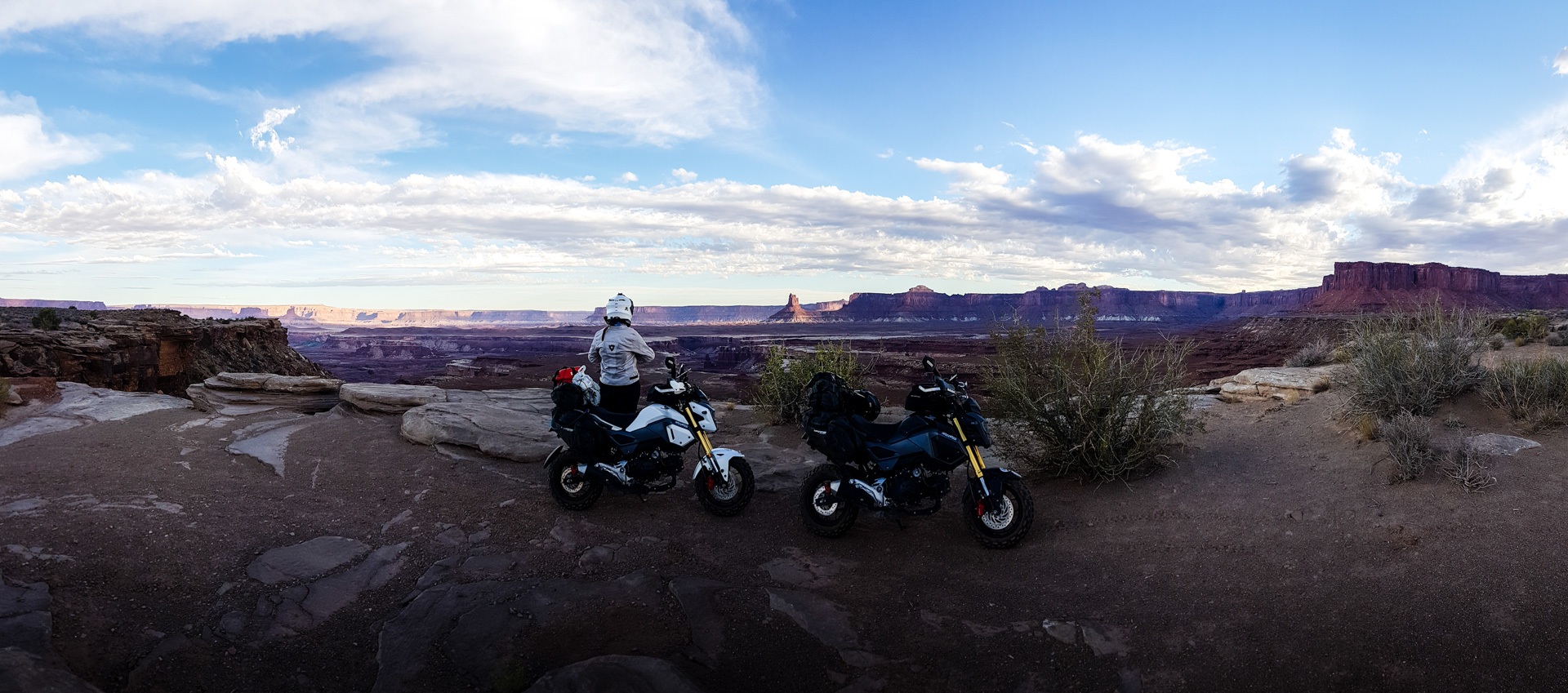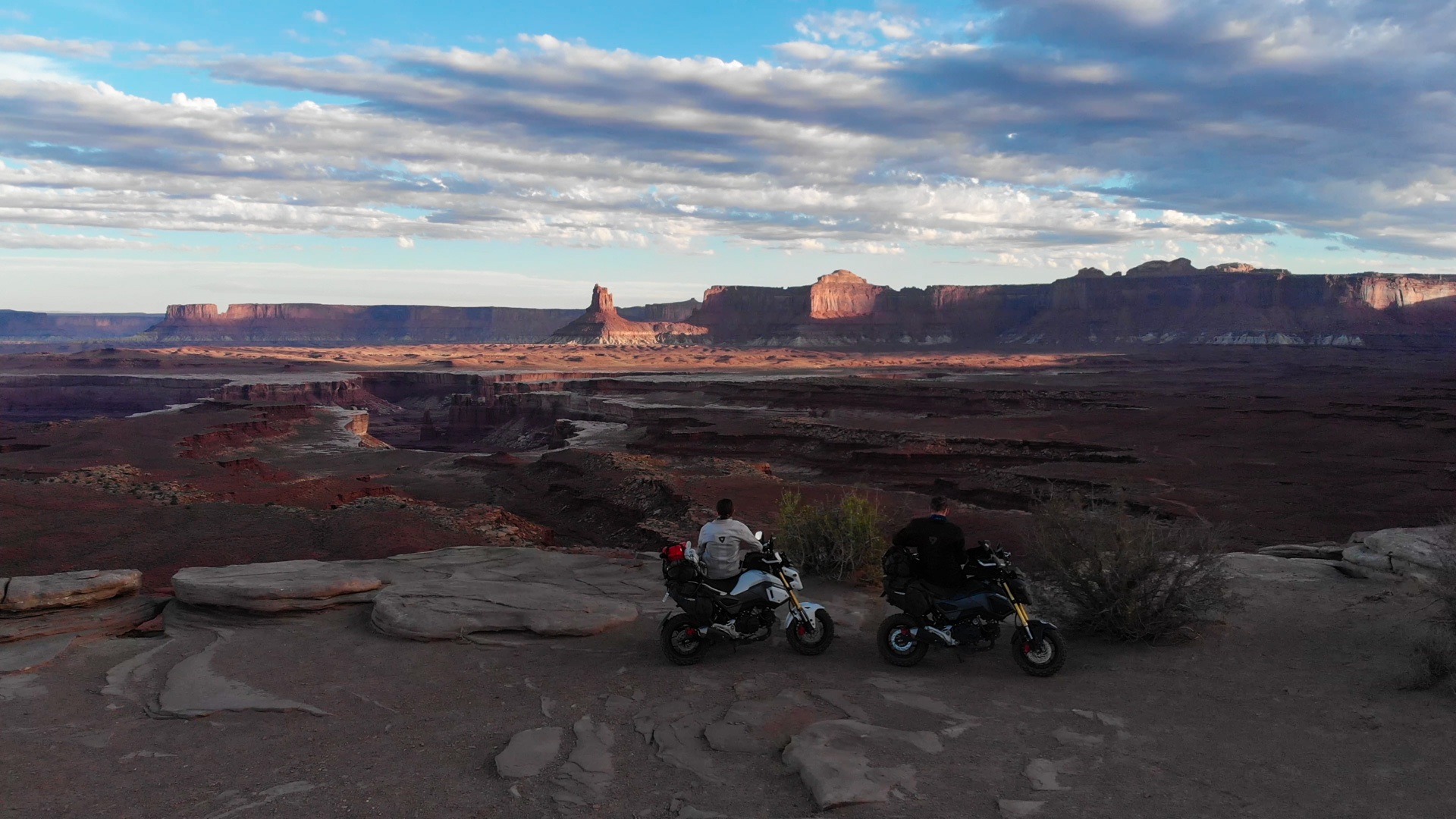 A steep descent from the campsite, followed by a couple more ups and downs before the trail slowly wound down towards the Green River. Still pretty slow going for us, but there seemed to be more hard packed earth today.
More stunning views, and we finally started to climb out of the canyon. One steep climb got the better of us. It would have been fine except for the inconveniently placed rut and the loose rock. I went first and landed up binning it. Its quite frightening when you stall and the bike starts sliding backwards. You know you need to drop the bike before it picks up speed and momentum, but you instinctively keep holding the brake and trying to fight back. Sim had to help walk it up for the next couple of meters, but it was a pig to get up. He had the same problem with his and managed put a big dent in his shin when his bike tried to resist going up.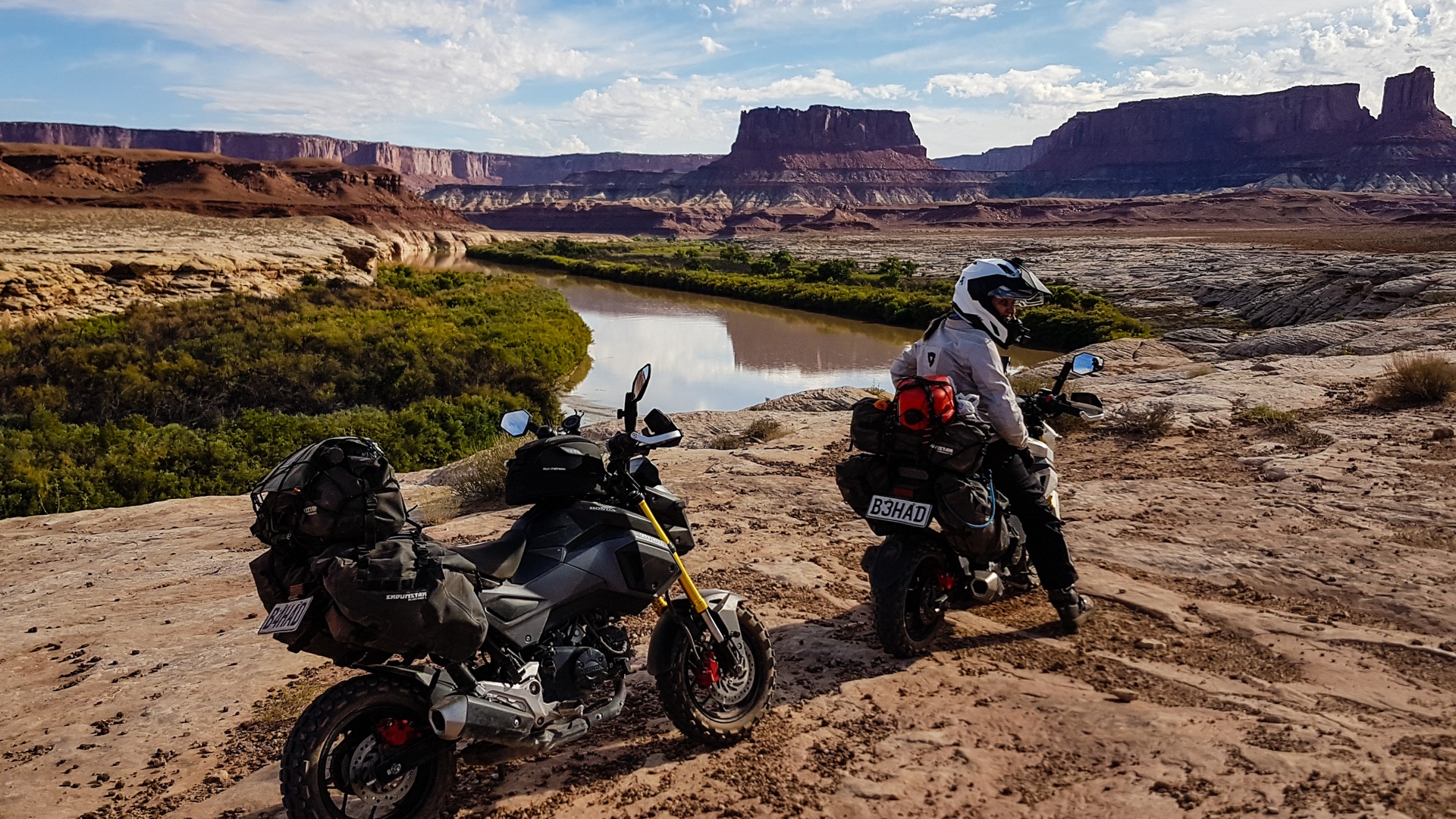 When we got to Green River, we decided to call it a day. We are both tired and a bit saddle sore. My rear brake lever needs bending back into place a bit further (after slick rock) and my gears seem a bit unhappy.
We can not recommend White Rim Trail enough. It's only a short way off of the TAT and should be on every riders bucket list. The way we did it worked out nicely. Start late afternoon and ride into the campsite, then ride out in the morning before it gets too hot. We really should have brought more water with us though. We had just enough for drinking and for cooking, but only just. If we had gotten into any trouble and had to stay on the trail for longer, we might have been in trouble.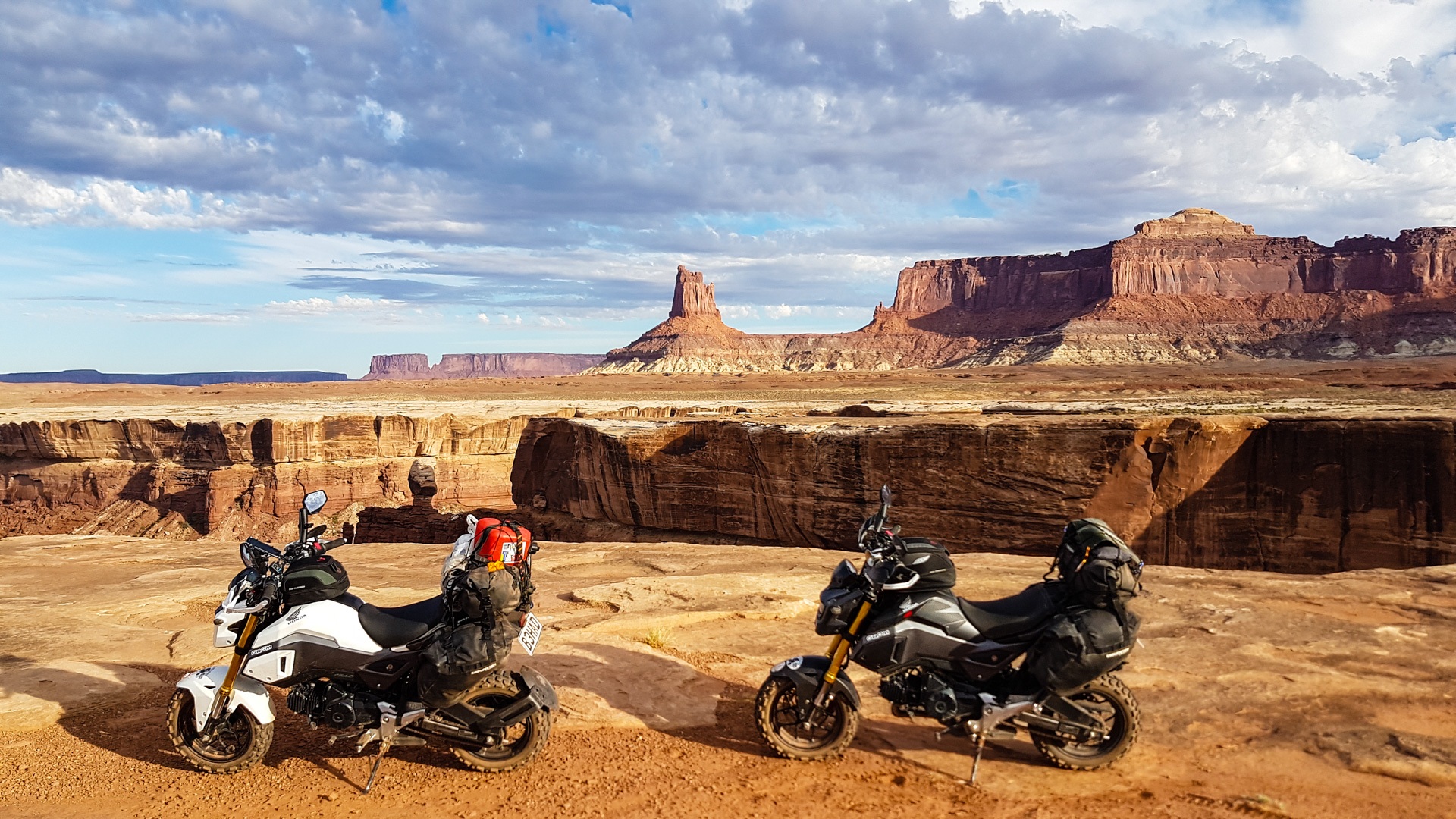 Back on the TAT tomorrow. We would like to visit Goblin State Park but think we have already detoured from the TAT too much already, so will have to add it the list of one day when we come back places.
"Never give up, Never Surrender"
…for those who don't get the reference, scenes from Galaxy Quest were filmed at Goblin park.
View this post and comments on ADV Rider

---
Distance:
156.4 km
Max Alt:
1812 m
Min Alt:
1206 m
Climb:
1078 m
Descent:
-1418 m
Avg Speed:
31.74 km/h
Time:
07:07:58
---