05 Sep

TAT DAY 36: American Falls ID to Arco ID (232km/144mi)

Brr it was chilly last night. Our lightweight sleeping bags which have been fine up till now had us layering up with thermals and puffer jackets which have been buried in our bags since the Colorado passes. Our idyllic campsite turned less ideal with the frequent rumbling of trains throughout the night.

We got off to another late start and after looking at the map, were thinking we were in for for some more straightforward gravel roads. We would probably be in Arco by lunchtime. HAH! So presumptuous of us. On the TAT, the trail conditions are always changing. We should have know better. The gravel roads rapidly deteriorated into rutted tracks that could swallow an entire Grom. At least it wasn't boring. We will take this kind of trail over washboard corrugations any day.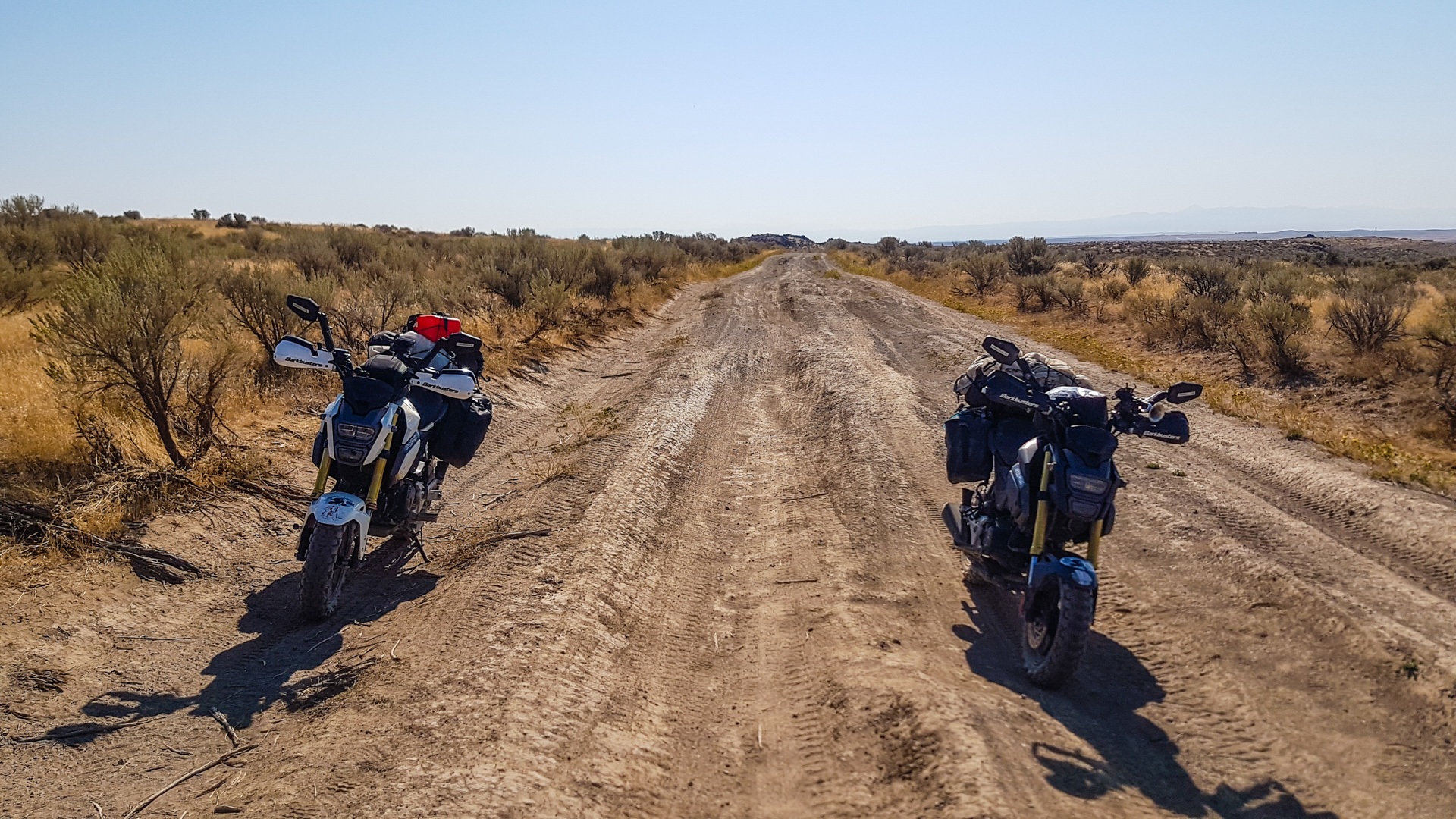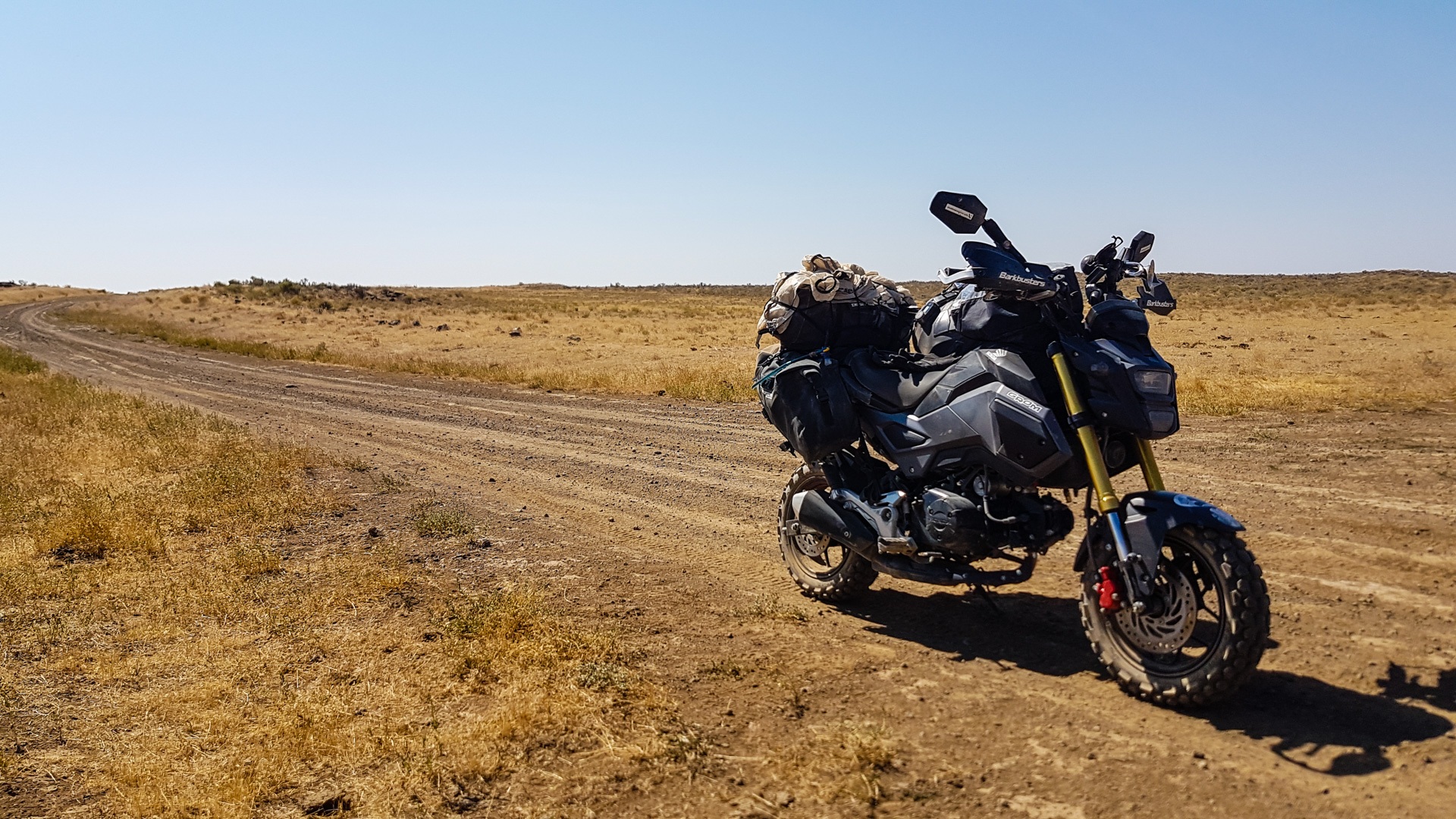 After 100km of dirt we popped out onto the tarmac in Arco. A quick refuel and a well deserved ice cream, and then we cruised on over to the Craters of The Moon National Monument and Preserve.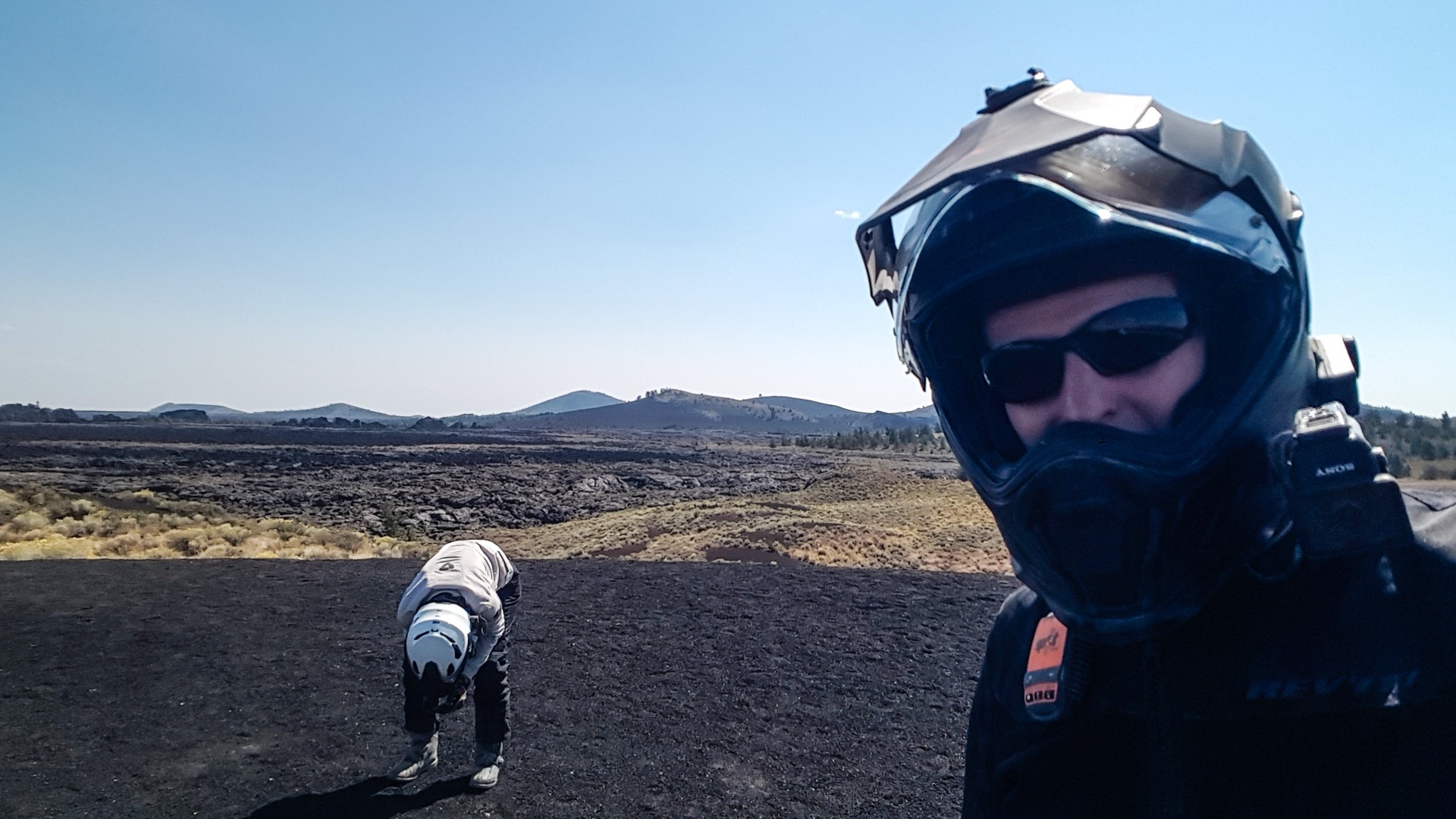 The lady in the ticket booth must have felt sorry for us when she asked if we had a pass and we told her we hadn't known about it till recently. She waved us on through. We did the little 7 mile loop though the preserve, taking a few pics then headed back to Arco to find a campsite. Interesting landscape. Sim noticed that the little black concrete walkways were perfectly Grom sized and begging to be ridden. Good thing there were other people around and we try to be responsible riders..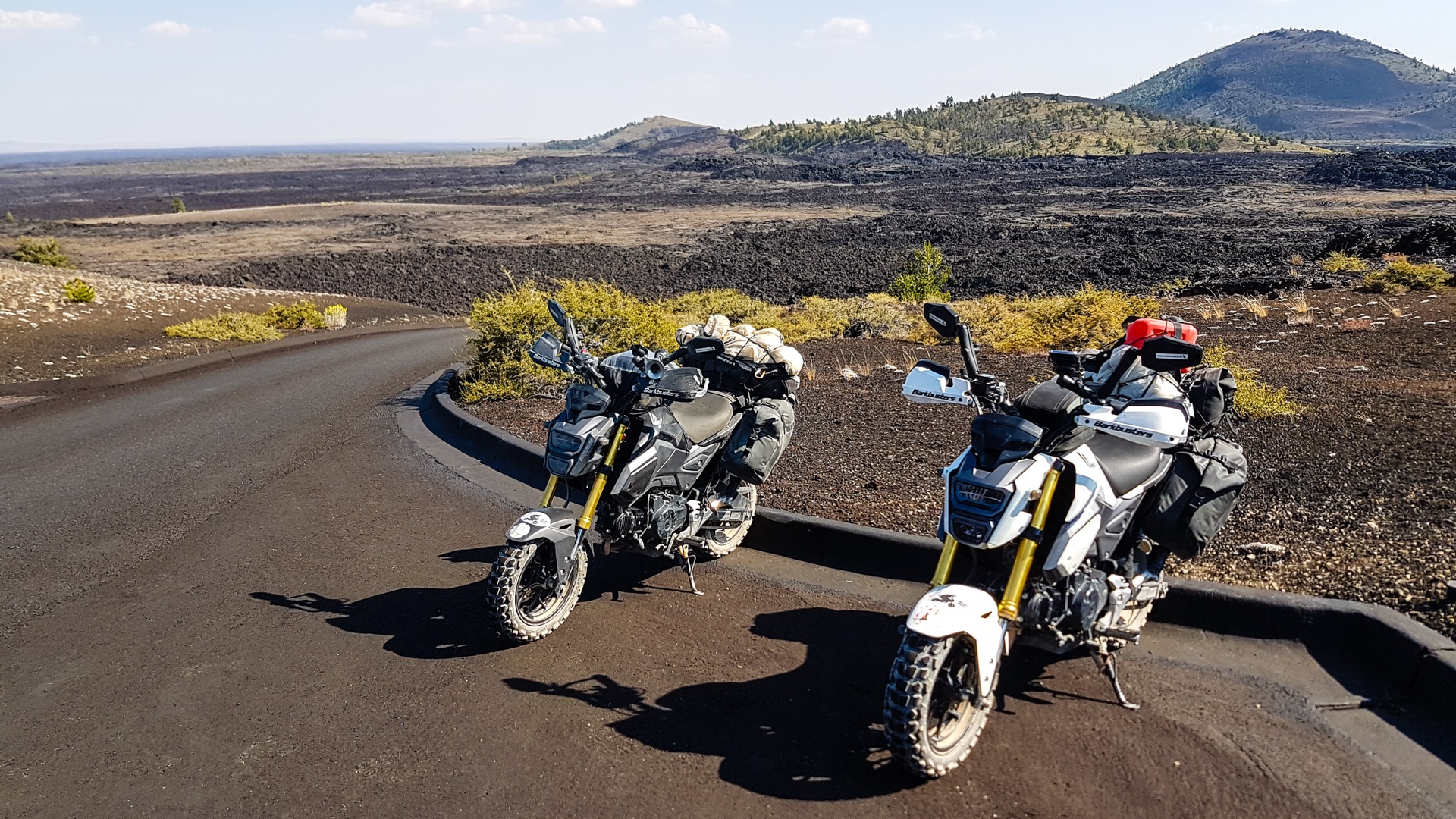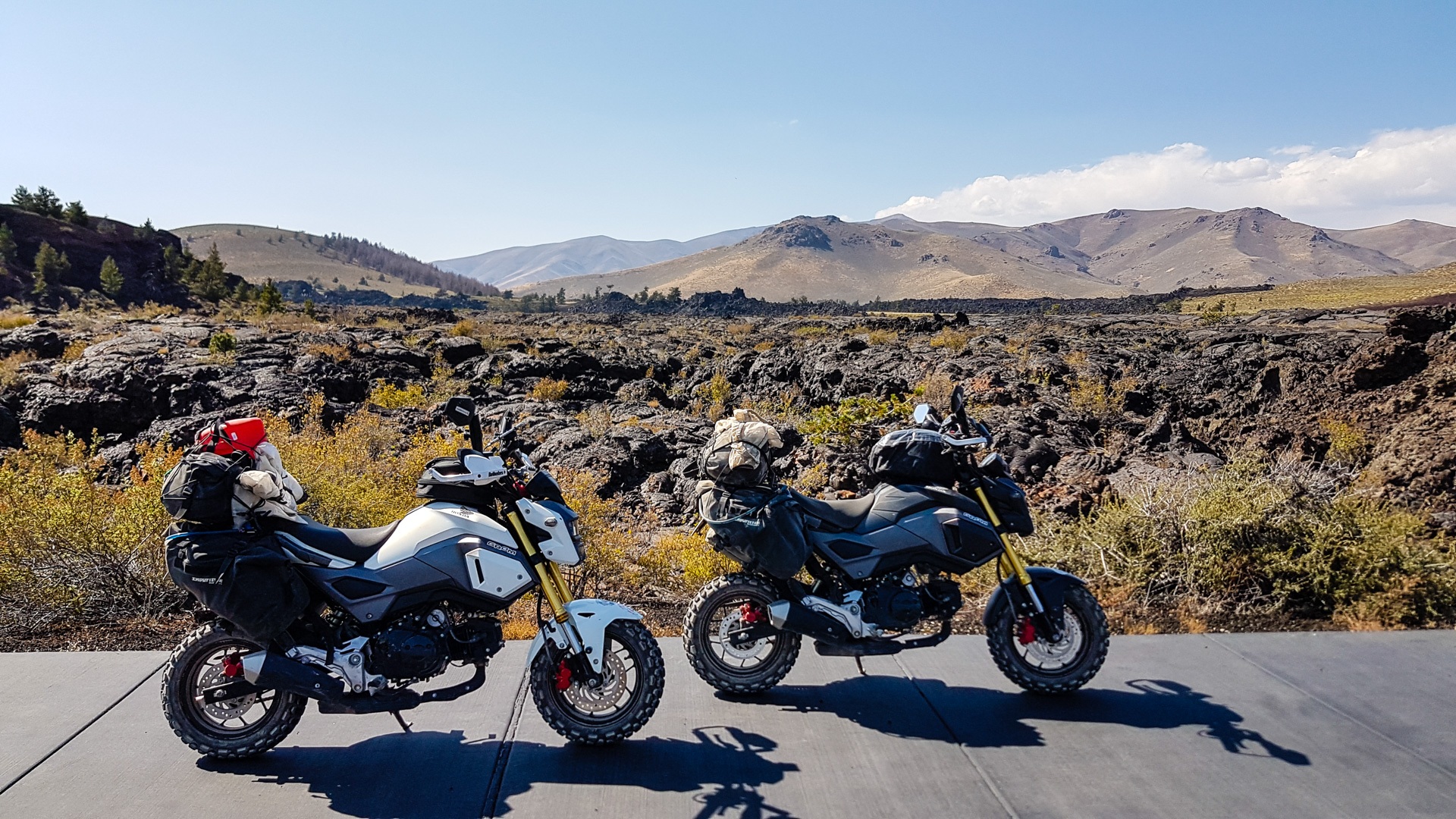 We had a brief look for Moose River Campground, but google failed us, so we landed up at a KOA. This one has free wifi and a little cafe that delivers your food to your campsite. The young couple working here have just got themselves a KLR and a Versys x300 (good choice of bike) and are starting to get out and about on the local trail. Very lucky to live in place like this.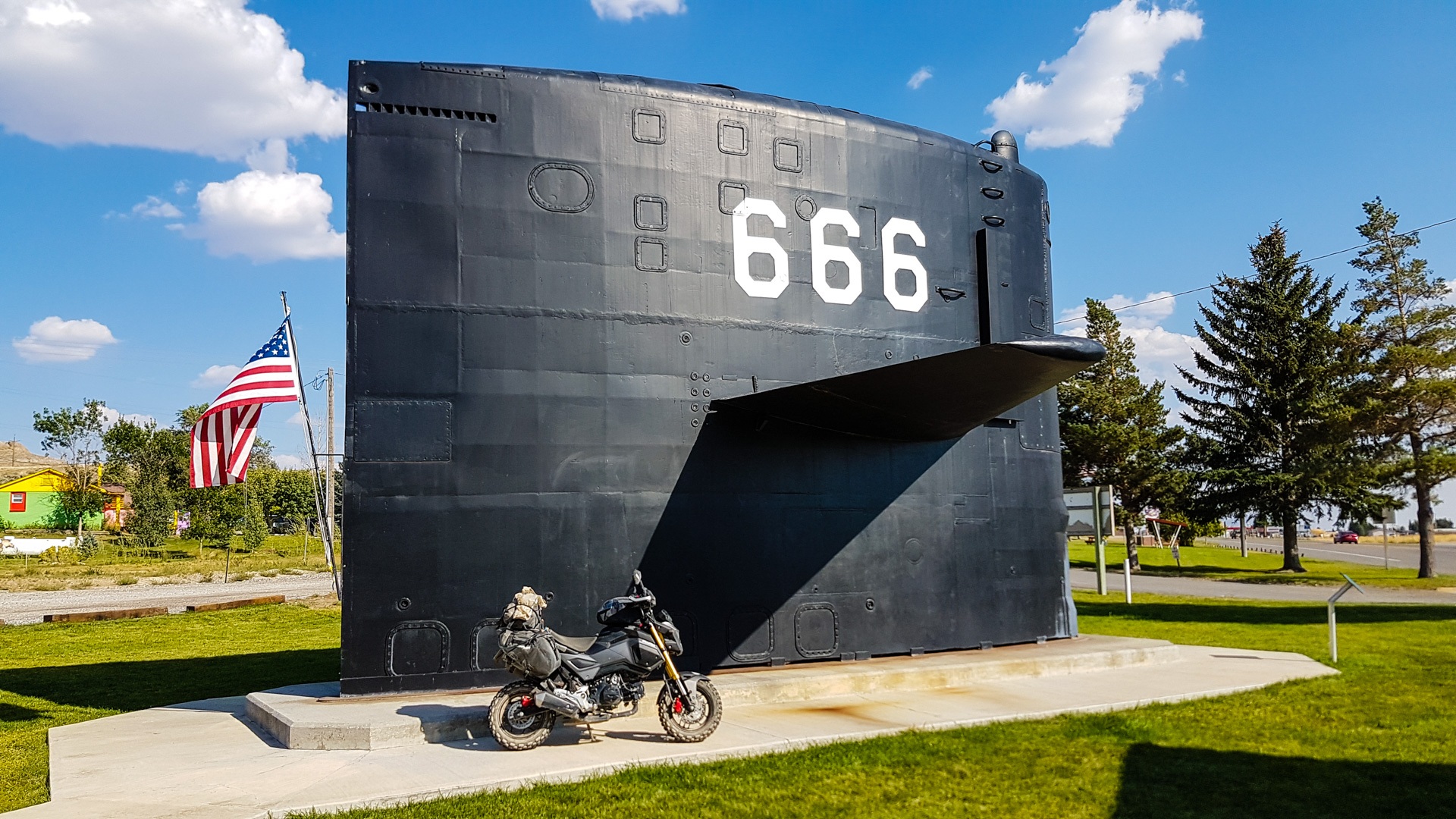 View this post and comments on ADV Rider

---
Distance:
229.9 km
Max Alt:
1843 m
Min Alt:
1338 m
Climb:
1060 m
Descent:
-785 m
Avg Speed:
43.60 km/h
Time:
07:40:47
---