04 Sep

TAT DAY 35: Tremonton UT to American Falls ID (236km/147mi)

Our latest start to date today. We were both pretty shattered from the past couple days so we didn't roll out of bed until 7.30. The plan for the day was a little rest and maintenance for ourselves and the Groms. A quick stop at the auto store for some chain lube and we were back at the busiest car wash in the US, except this time it was empty. With the Bonneville salt washed from behind their ears the Groms got a chain lube and a once over.We were all gassed up and ready to hit the road by 10 – we really took it easy!

Heading towards Idaho we passed the Northrop grounds again so we stopped in to see if my rocket order was ready 🙂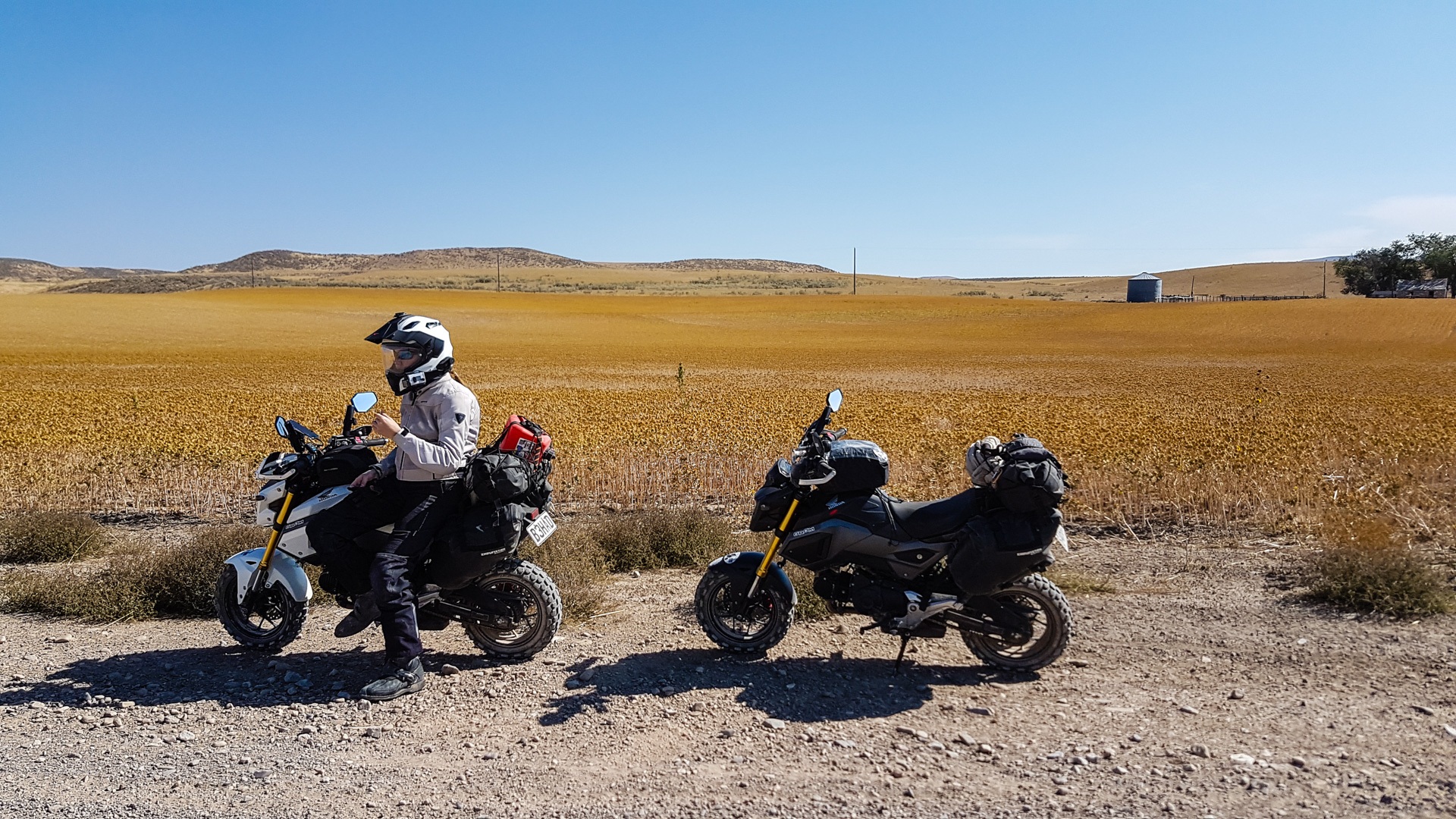 We followed the TAT into Idaho, land of the potatoe and our penultimate state. Yesterdays desert was replaced with farms and grasslands split by reasonable gravel roads. To give ourselves a bit of a break we followed a sealed country road that runs parallel to the TAT (and barely a stones throw away) before breaking off to head to Pocatello for a supply run.
Pocatello was a bit of a shock. After barely seeing traffic we were having to navigate an actual city. For a change I did the Walmart run while V relaxed under a tree. It was a partial success.. camp meals, baking trays, motor oil, a 2TB hard drive and some other bits.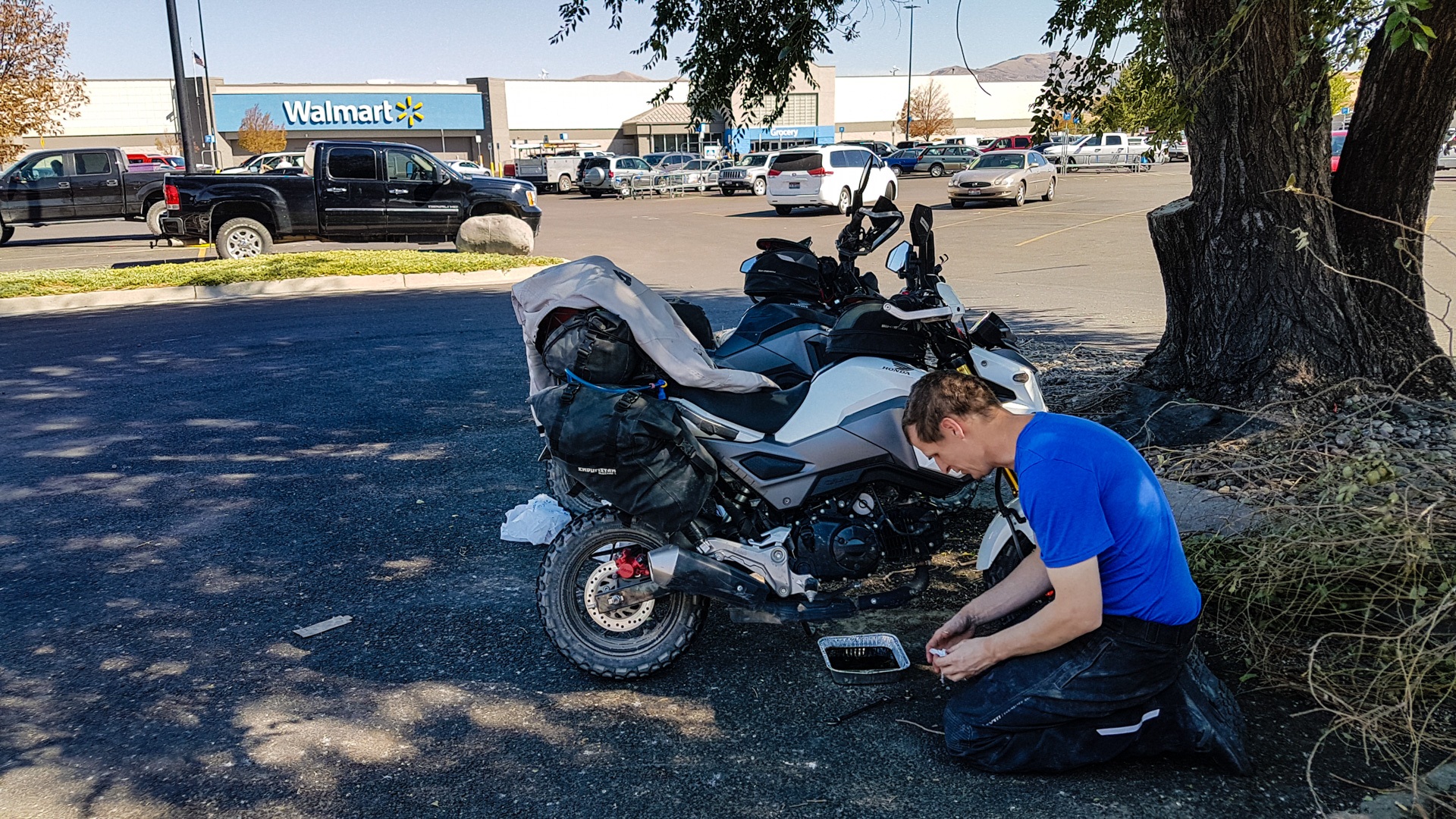 After a quick oil change in the Walmart parking lot and a short ride we arrived at American Falls, setting camp at Willow Bay Campground. What a great spot. Lush green grass underfoot overlooking a picturesque lake with running water and showers – this is glamping 🙂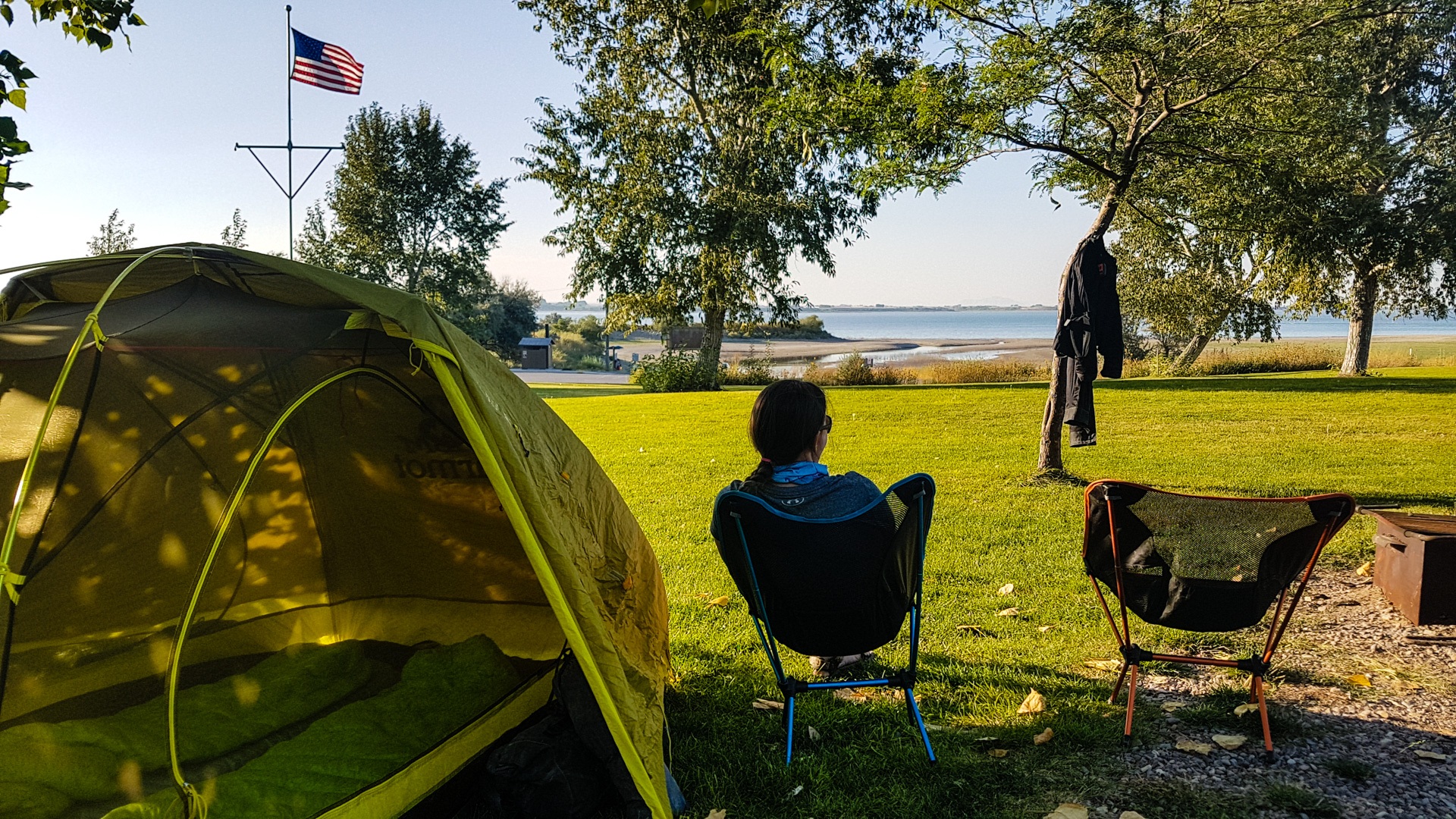 I had already collected 1TB of photos and videos (that's going to take some time to edit!) and had run out of space on one of my backup drives but now we're all sorted – and I'm happy again with two copies of everything along for the ride.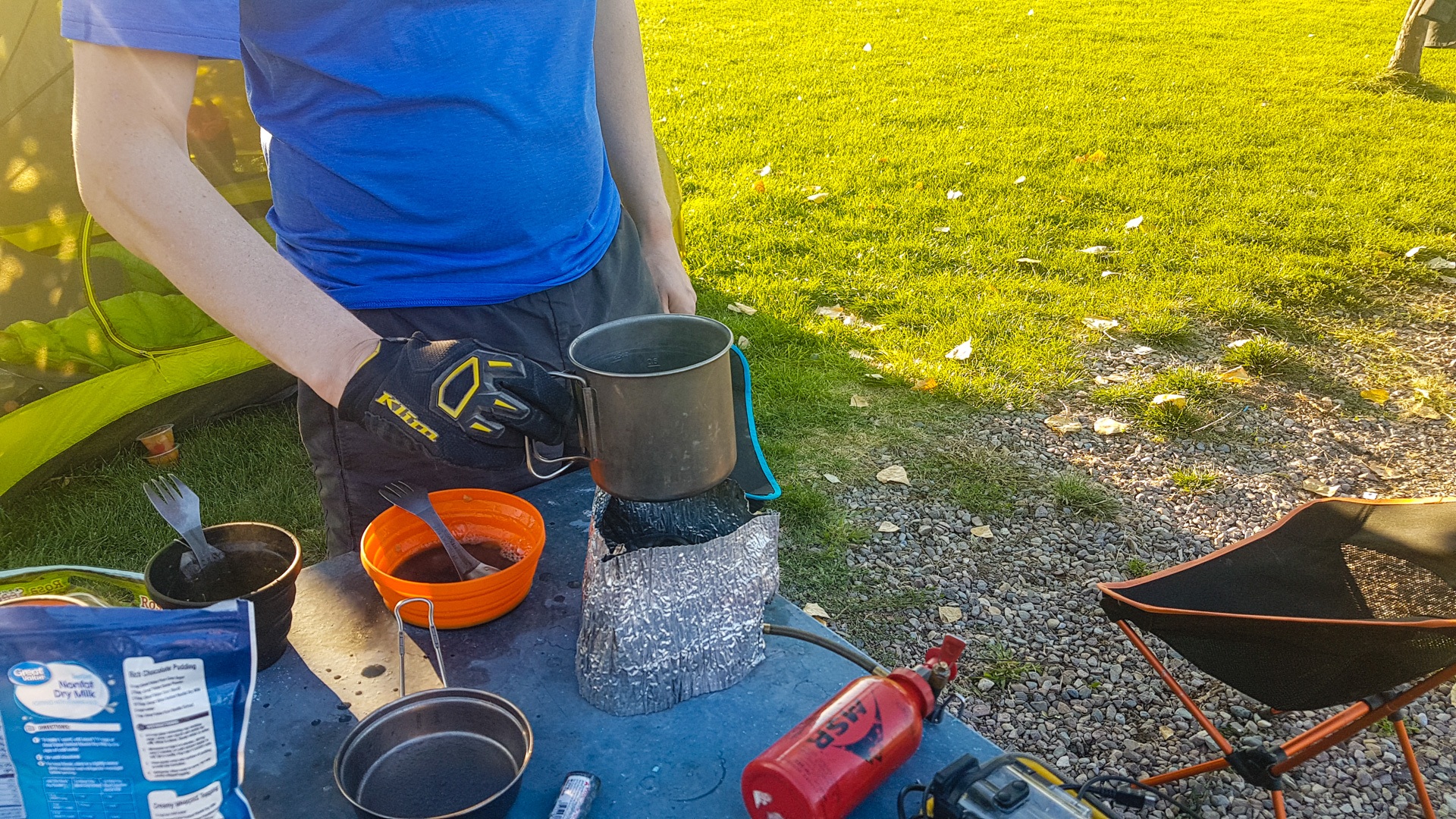 While cooking dinner (boiling water) one of the RV owners came by to chat. He returned a little later with a pile of fresh fruit for us having considered that transporting fruit was probably a little difficult – how thoughtful. We gouged ourselves on grapes… and breakfast is gonna be awesome. It's the one thing on this trip that keeps jumping out at us, the kindness of strangers has been overwhelming.
A short, easy day today. Tomorrow we head to the moon to do some lunar surveying. If I had space in my saddle bag I'd be collecting some rocks 🙂
View this post and comments on ADV Rider

---
Distance:
233.04 km
Max Alt:
1821 m
Min Alt:
1306 m
Climb:
1243 m
Descent:
-1206 m
Avg Speed:
60.79 km/h
Time:
07:10:34
---