09 Sep

TAT DAY 40: Ontario OR to John Day OR (312km/194mi)

We had a bit of a false start this morning and had to call into Walmart to re-buy the few bits I bought yesterday but inadvertently left in the bag at the till (facepalm).Then it was back into Idaho to get onto the TAT briefly before crossing back into Oregon officially. Unfortunately the TAT is unable to avoid the interstate, but only for a short section.

We pulled into Huntington to top up with fuel and clean the millions of midges off of our visors. The fuel station had 1 petrol pump and 5 EV chargers! There were also 2 weed shops. At one of them there was a guy throwing his hands up in exasperation cos it was closed, made us laugh.

The morning gravel was hard packed, easy to ride and ran through rolling brown hills. It was a pleasure to ride. Not a straight section in sight. We passed the 10000 km mark on our odometers and celebrated with chocolate jello (we luuuv that stuff) and a banana. We also discovered that the trip meters on the Groms reset at 10k 🙁 and we missed the actual rollover by about 15 km 🙁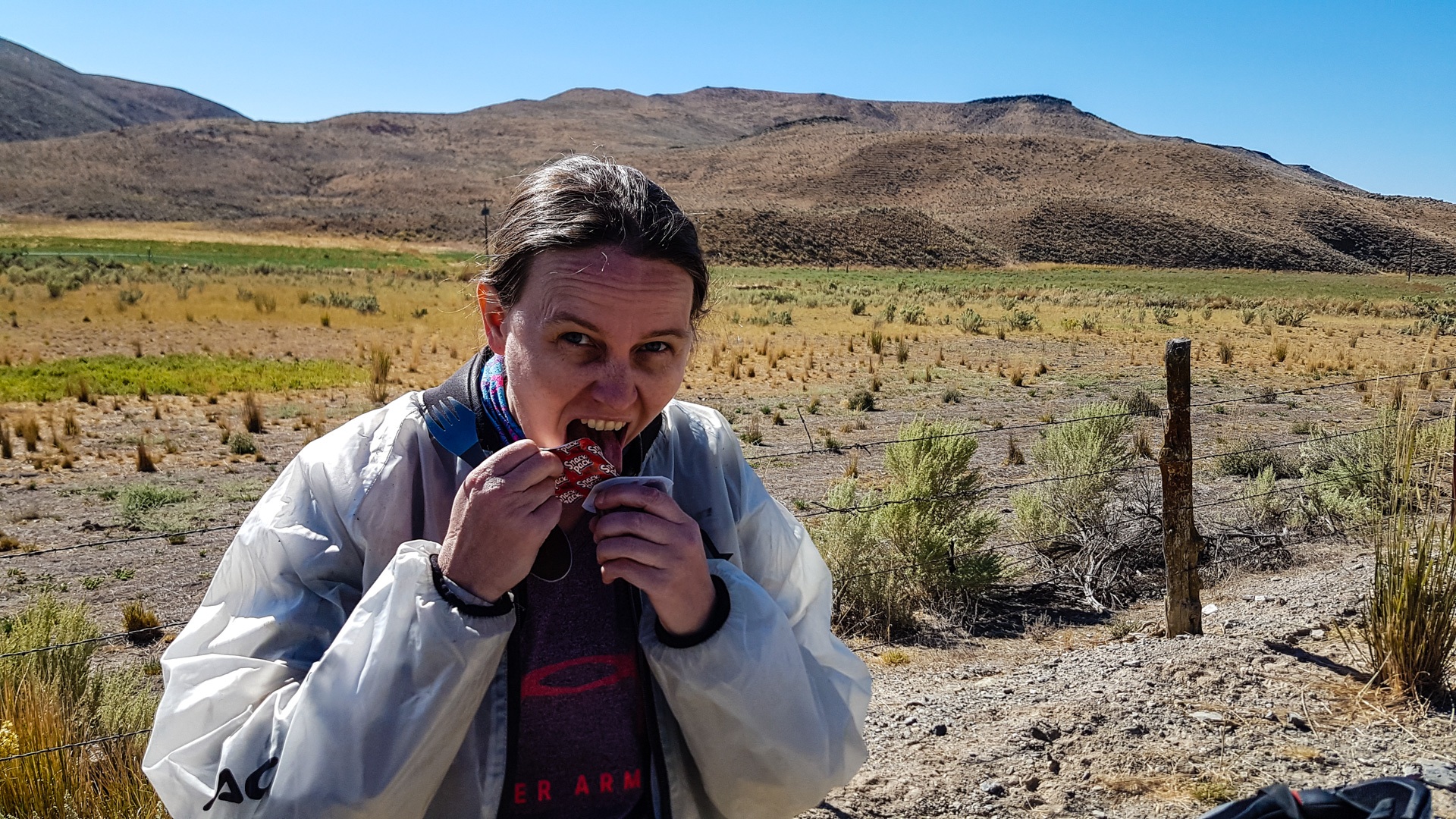 When we got to Malheur National Forest, the trail alternated between easy gravel roads, some slightly bumpy stony gravel roads and the odd section of very rocky track. good fun.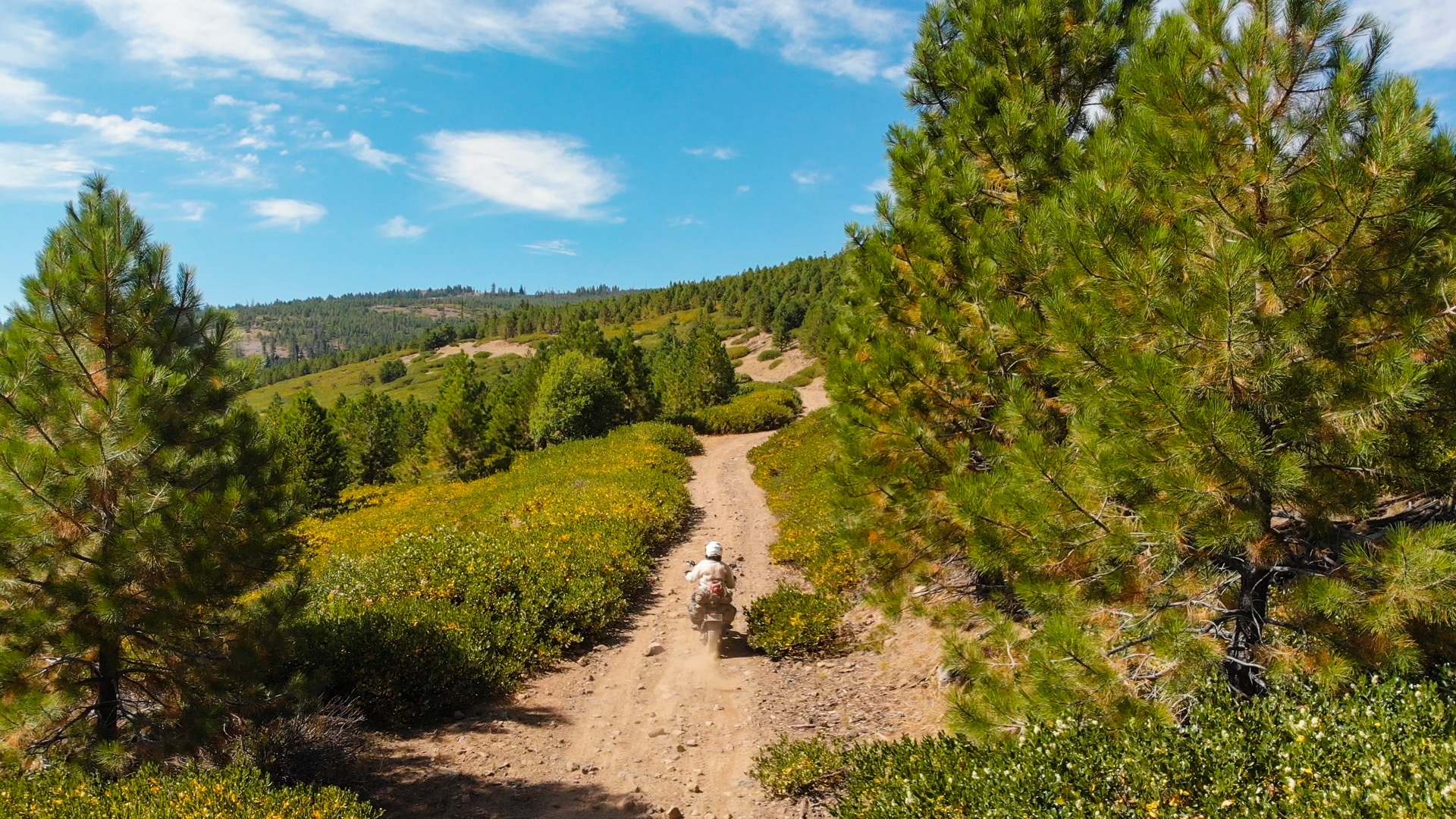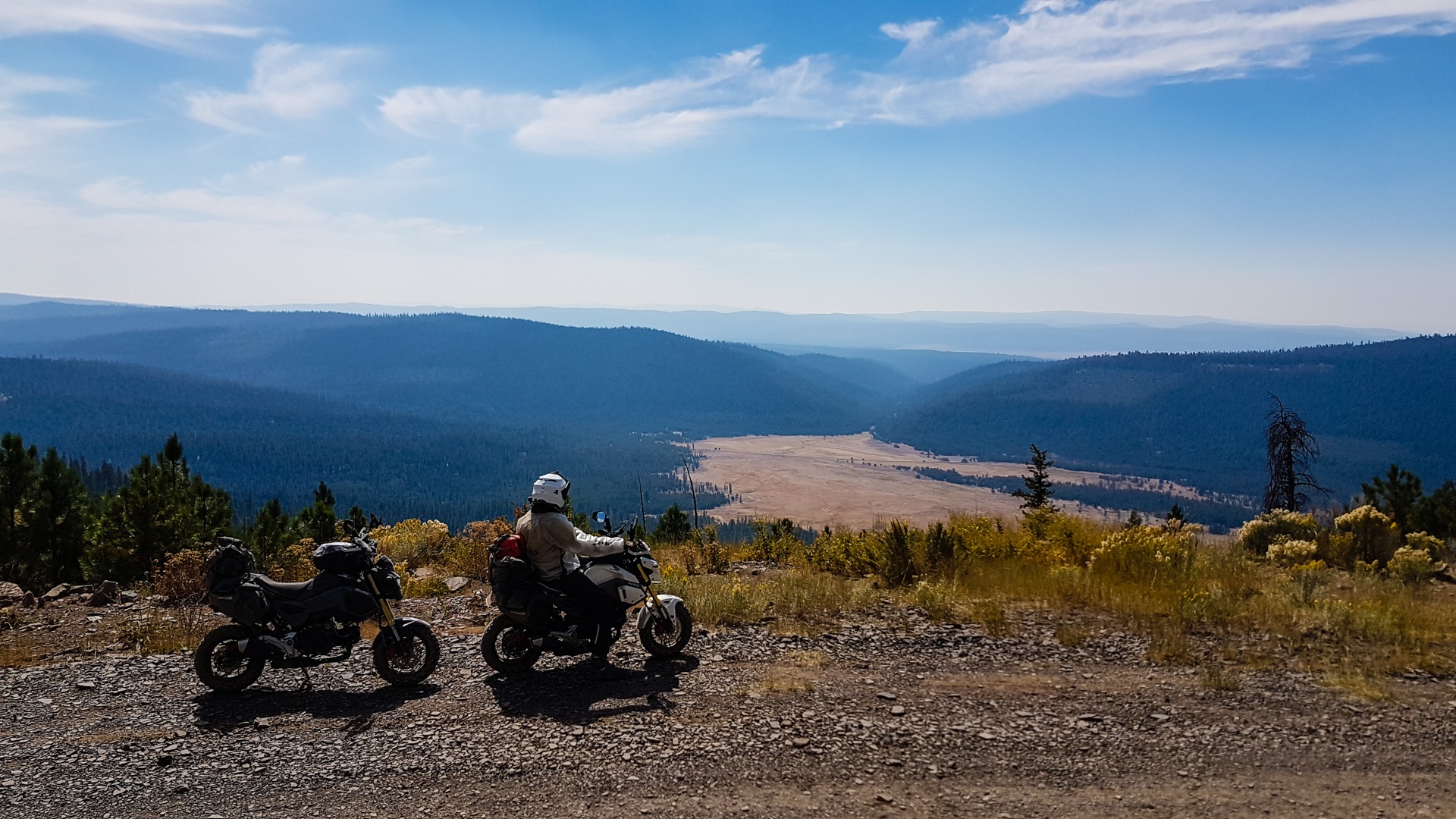 At one point we popped out onto National Forest Development Road 16. What a wonderful bit of sealed road. Such a pleasure to ride as it twisted and turned through the forest.
Towards the end of the day we crossed paths with another rider who flagged us down. Motopet from Austria had just finished the old TAT and was riding part of the new TAT back to Utah before doing the Utah BDR. All solo. This guy likes to ride. Always good to meet other riders and a bonus to be able to exchange stickers.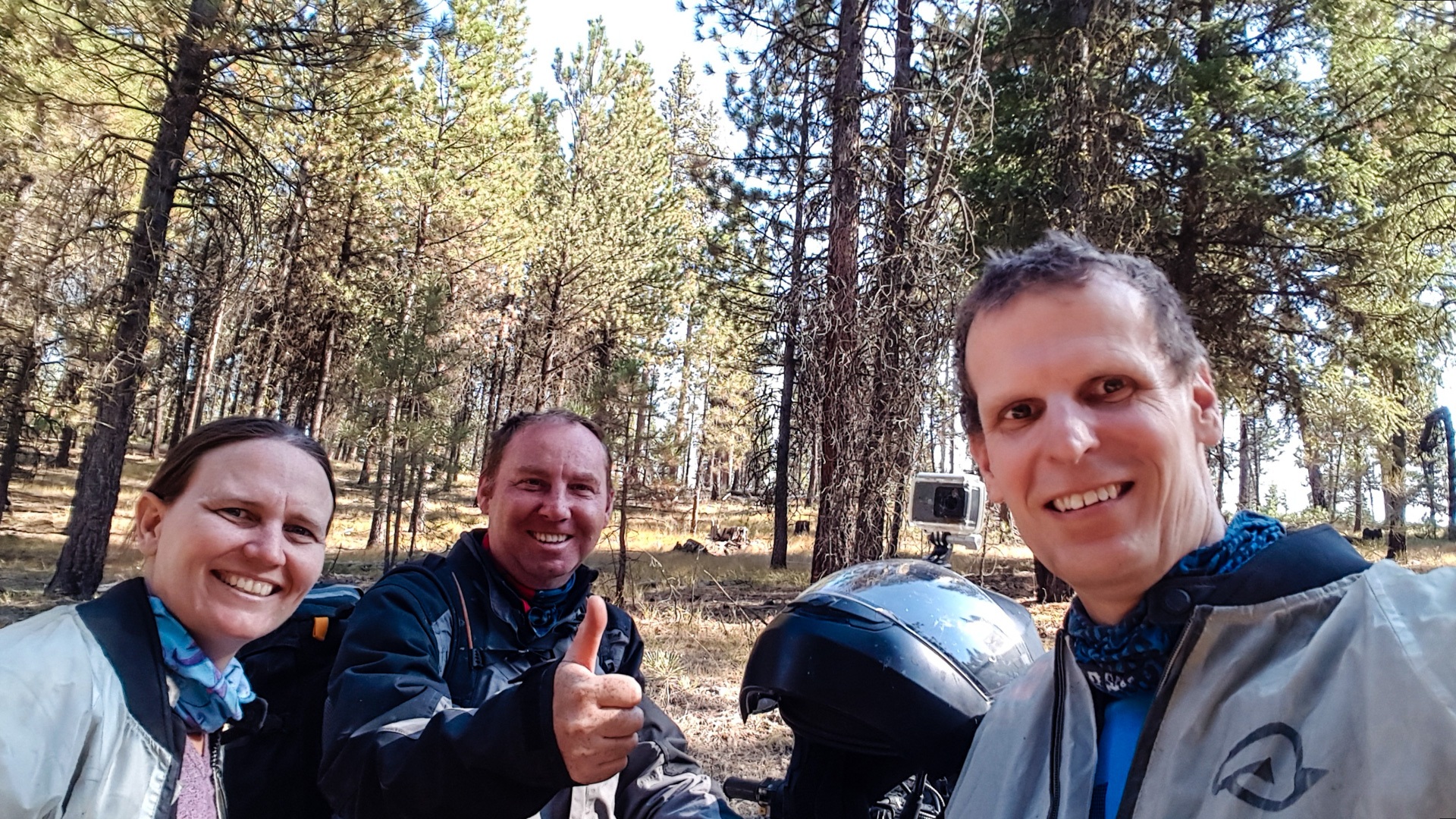 Motopet mentioned that there was a guy in a fire tower further along the trail, so we stopped by. An interesting job. He was 3 months in and still had another month to go. What a view from the tower though.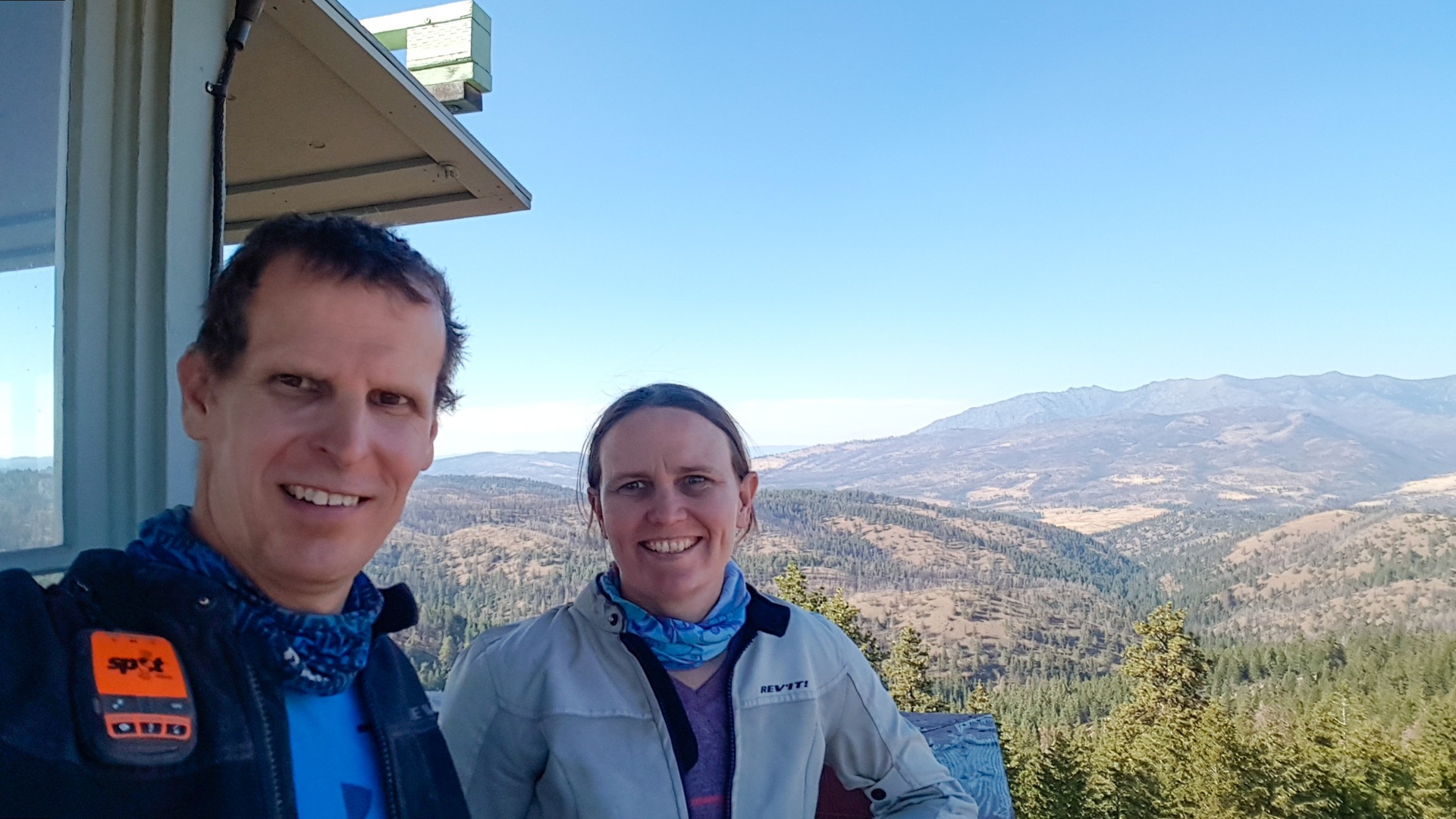 We have camped for the night at John Day. Not much of a campground, but it is cheap and has showers. Oooh we just heard something outside the tent.We peeked outside and it was a deer…with antlers.
Tomorrow we are headed towards the painted hills.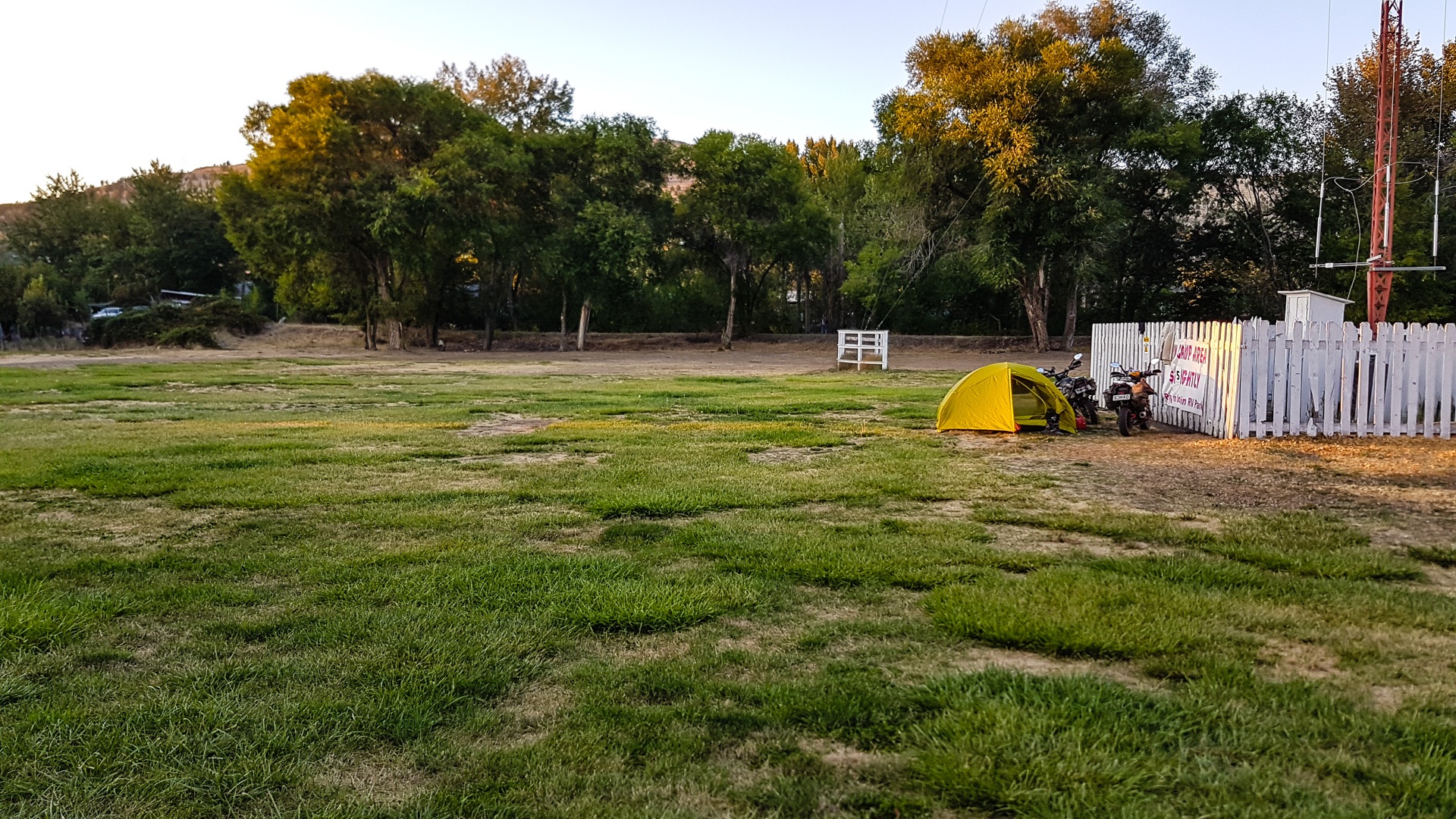 View this post and comments on ADV Rider

---
Distance:
305.9 km
Max Alt:
2099 m
Min Alt:
648 m
Climb:
3522 m
Descent:
-3235 m
Avg Speed:
46.41 km/h
Time:
09:51:29
---