10 Sep

TAT DAY 41: John Day OR to Prineville OR (334km/208mi)

That was a cold night. My temperature logger hit a new low 4.9C (~41F). The Austrian we met yesterday had warned us but we were not expecting temps like this and are really not set up to camp in less than 10C so it was an uncomfortable and restless night.. or was it the RF from the radio tower? Either way, we started out knackered from the first km (0.621 miles).
Riding was similar to yesterday. Fast wide gravel roads with some longer sections of rocky trail thrown in. Not much in the way of views, just an awful lot of trees. Some short sections of tarmac gave me a break from the endless dust (more than any other state). I eventually gave up and dropped way back to get out of the plume. It gave me a taste of what it must be like to ride solo. I'd lose my mind!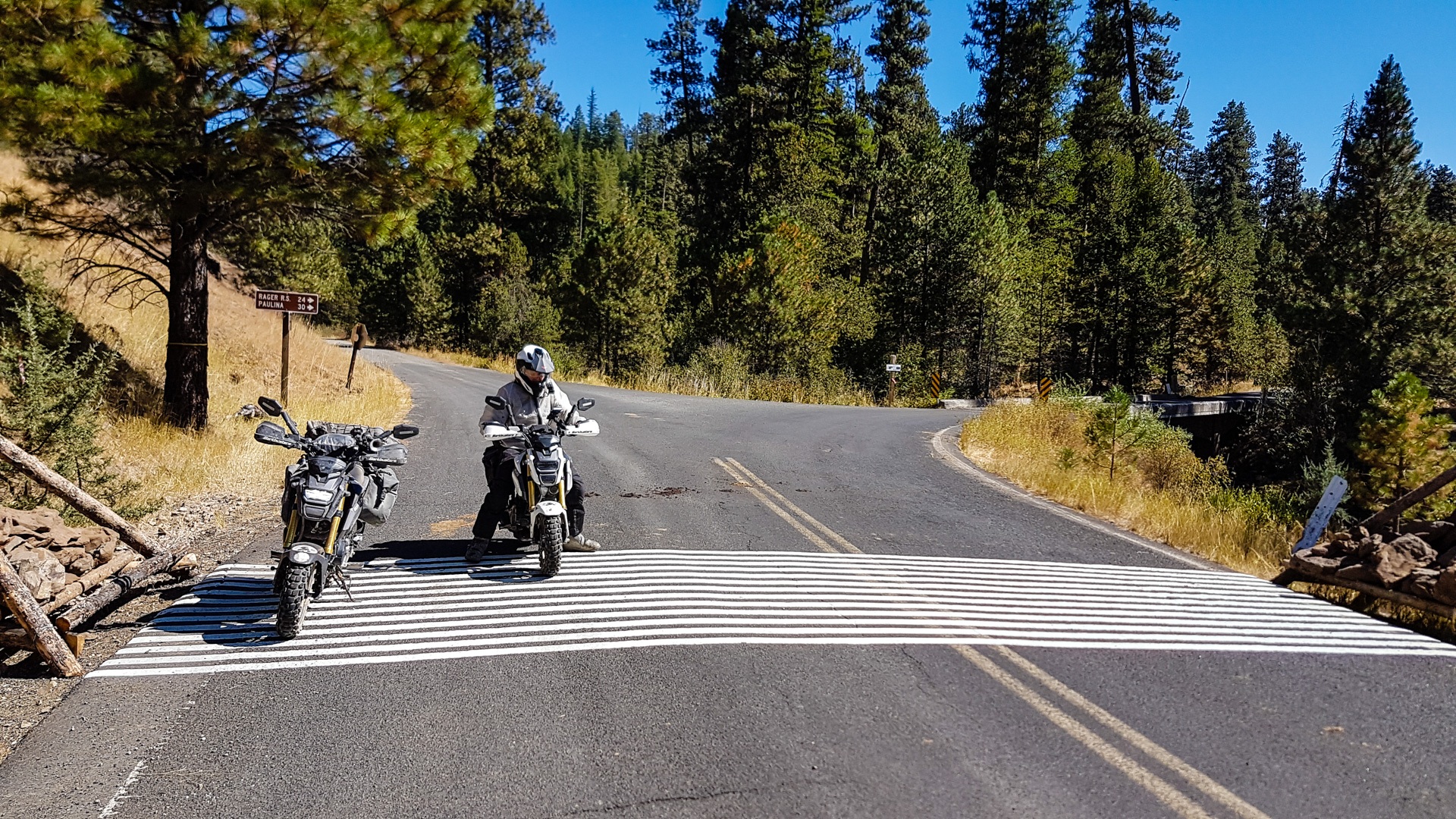 215km later we took a detour out to Painted Hills. Amazing spot. John Day sure got name recognition for just getting robbed!? Pity no drones are allowed, but I do understand how annoying dozens of drones would be.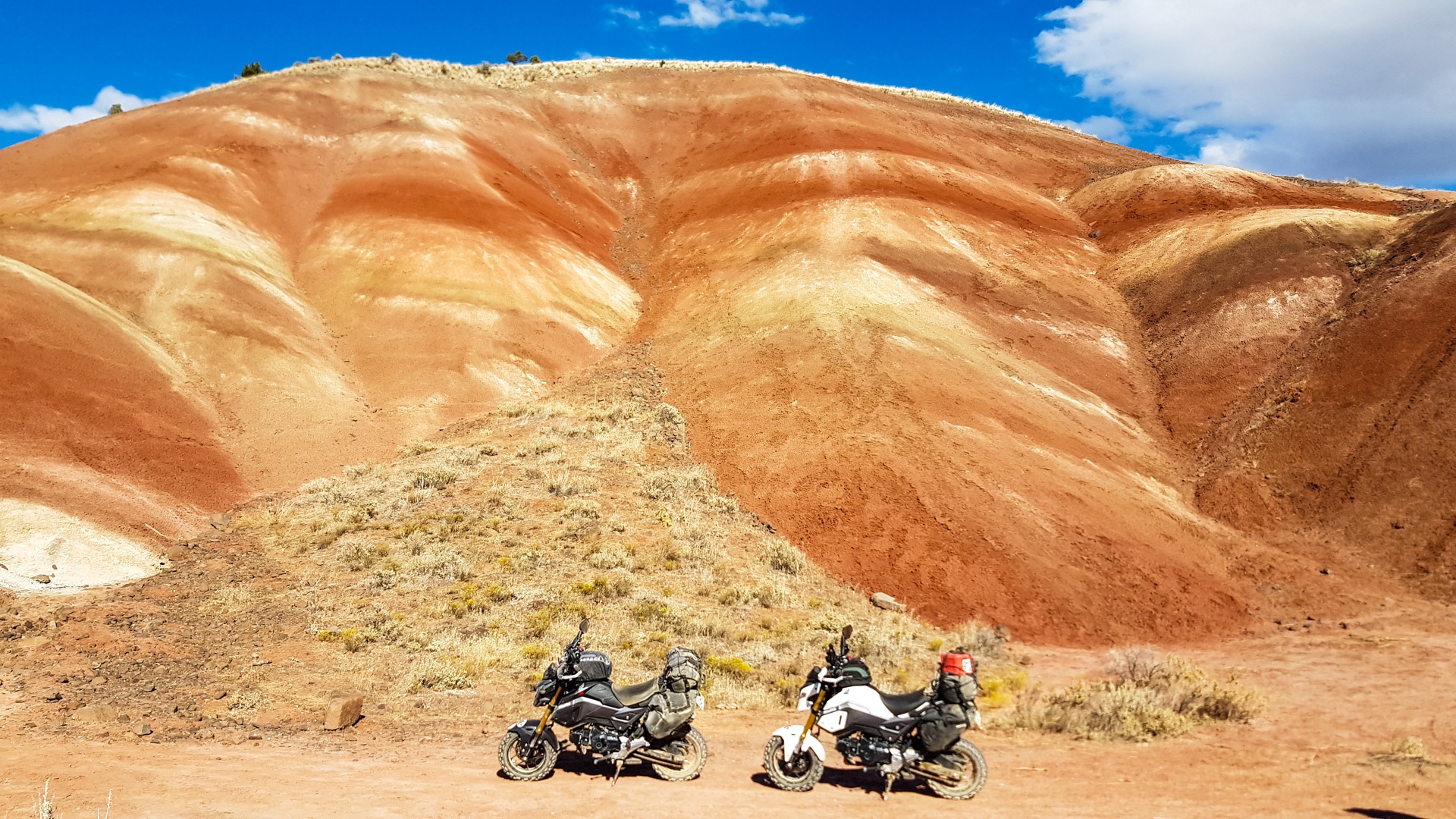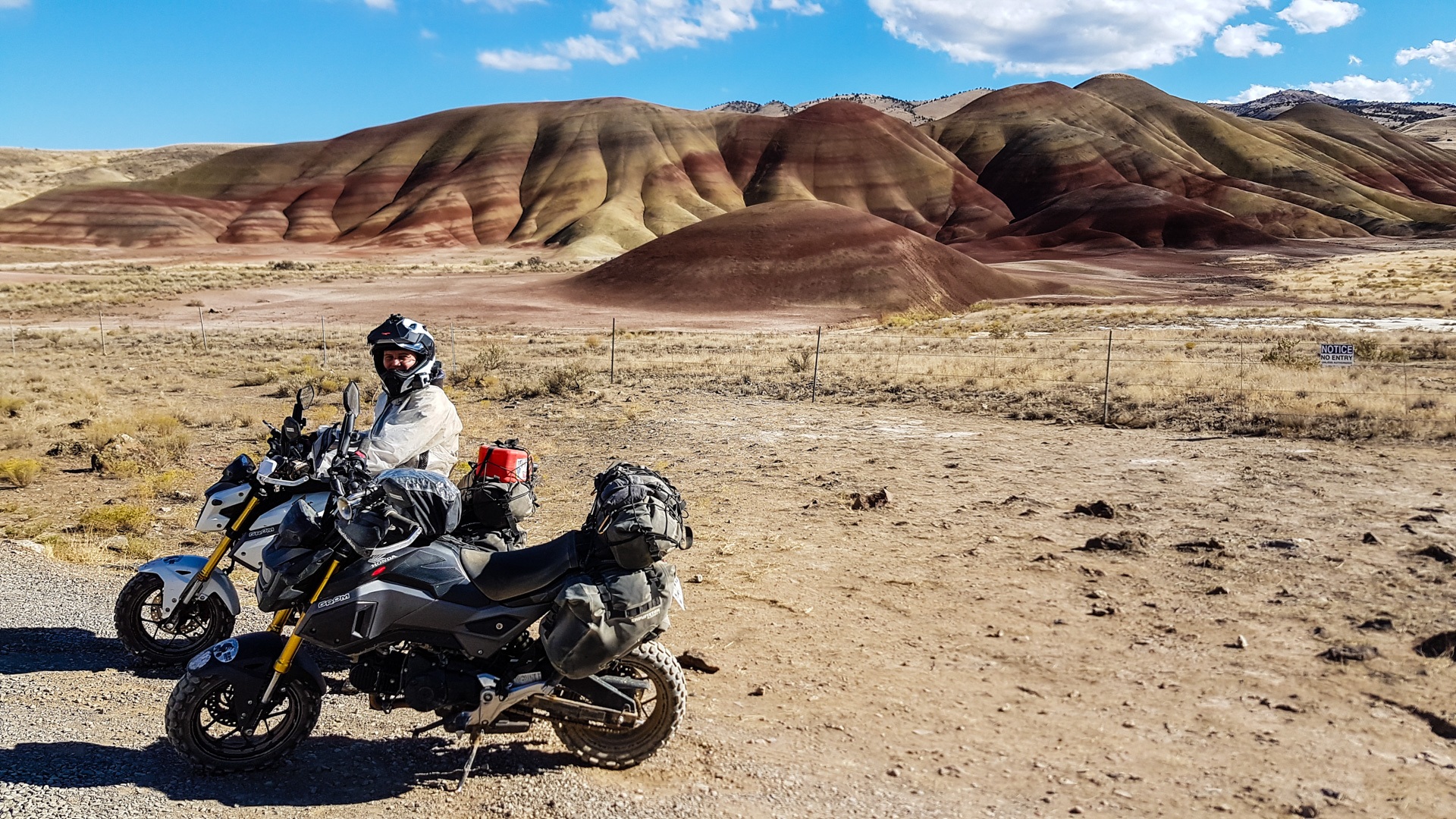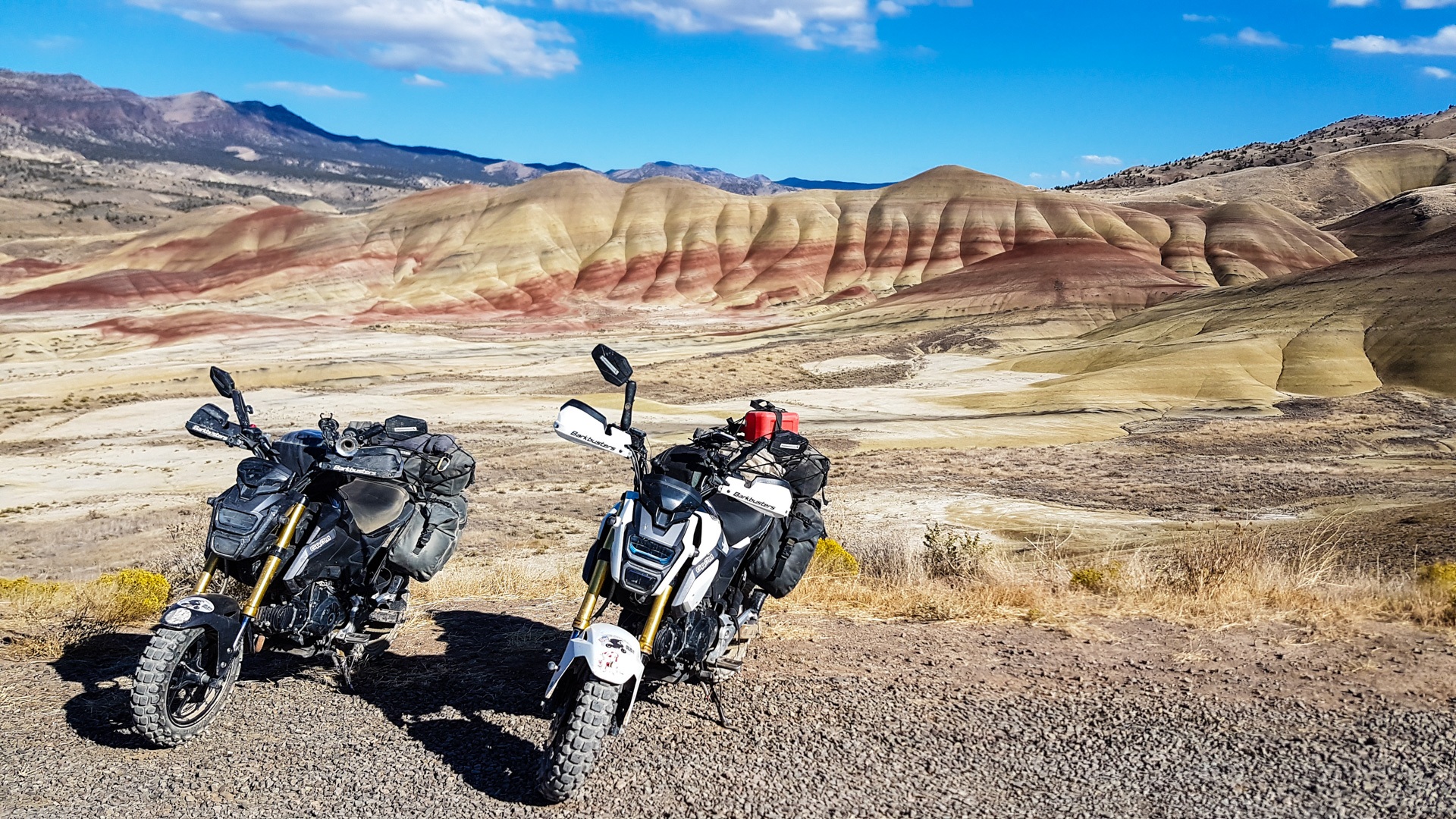 The Groms always beg questions from passers-by. The first question is usually 'how fast can they go?'. Most probably think we are nuts, but they always walk off with a grin.
We headed to Mitchell for gas and a place to sleep. Camping was ruled out and the limited options quickly convinced us to club some seal and head to Prineville, where many motels were already full! Eventually found a spot but it's the first time we have had to leave the Groms out alone in a parking lot. Hope they are still there in the morning, if they are we are headed to Crater Lake :clap
View this post and comments on ADV Rider

---
Distance:
340.62 km
Max Alt:
1830 m
Min Alt:
602 m
Climb:
4314 m
Descent:
-4364 m
Avg Speed:
51.77 km/h
Time:
08:39:18
---