07 Aug

TAT Day 7: Mortimer Campsite TN to Bakersville TN (136km/85mi)

Critter nest +1, missing screw -1

Well no snakes, bears or spiders last night. It also didn't rain. Unfortunately camp sites in the woods don't seem to have great cell coverage hence the odd timing of these posts on ADVrider.

The first section of gravel was very twisty turny, so it took us a while, the rest went pretty quickly.

We rocked up at the regional hospital in Spruce Pines to get a doctor to have a look at Sims knee. Turns out it is probably OK. It was worth having a doctors opinion though and we are very relieved. Knee looked nasty and we were concerned that the swelling hadn't gone down yet.

We have treated the day as a bit of a rest day. Our friends folks are vacationing in Bakersville, so we stayed the night with with them and taken the opportunity to give the bikes a rinse and check over.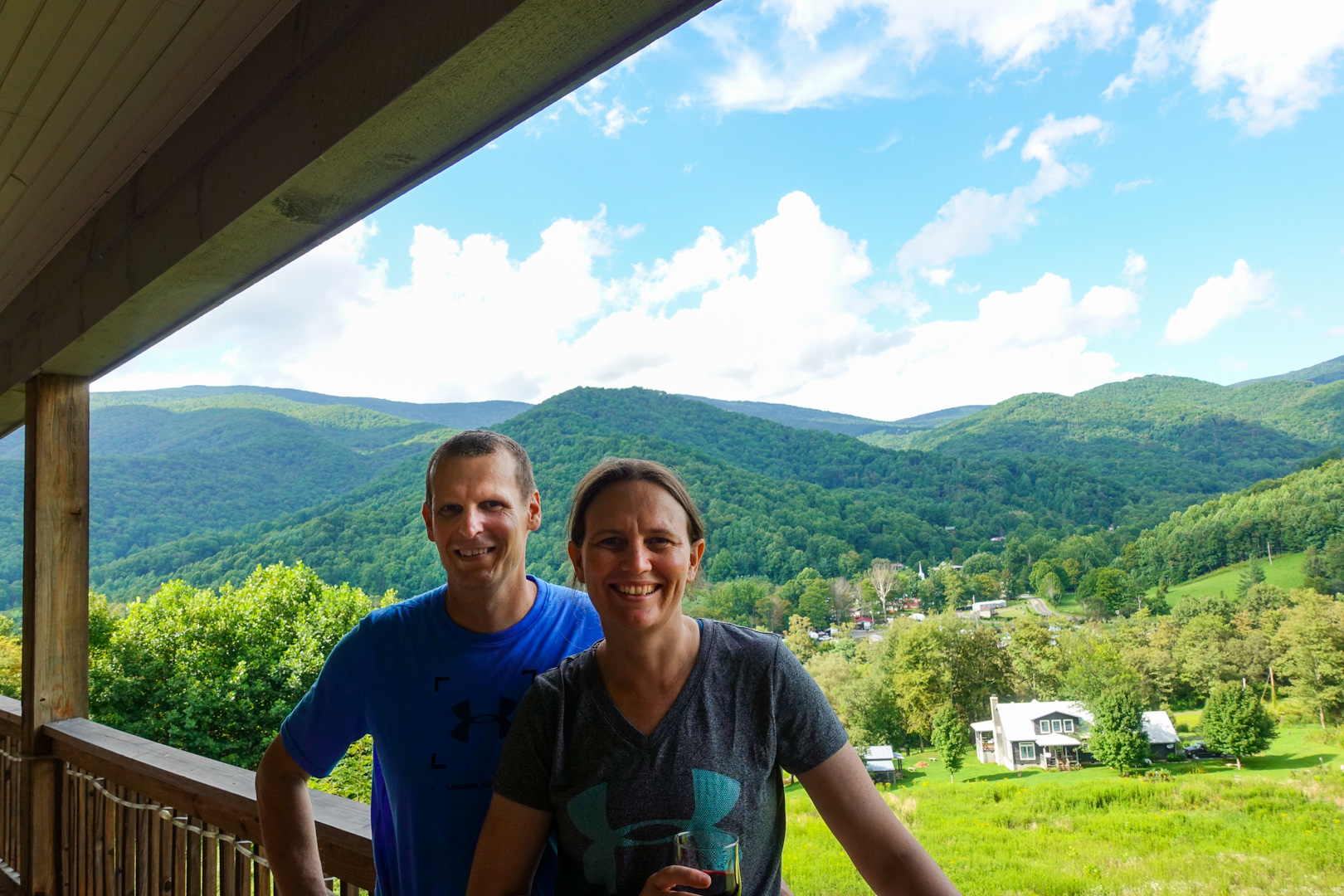 Sim found some sort of nest under his seat. Seems some little critter loved his bike so much it decided to make a home in it. No sign of what was presumably a mouse, but the little bugger left a bunch of leaves and chewed the plastic battery terminal cover.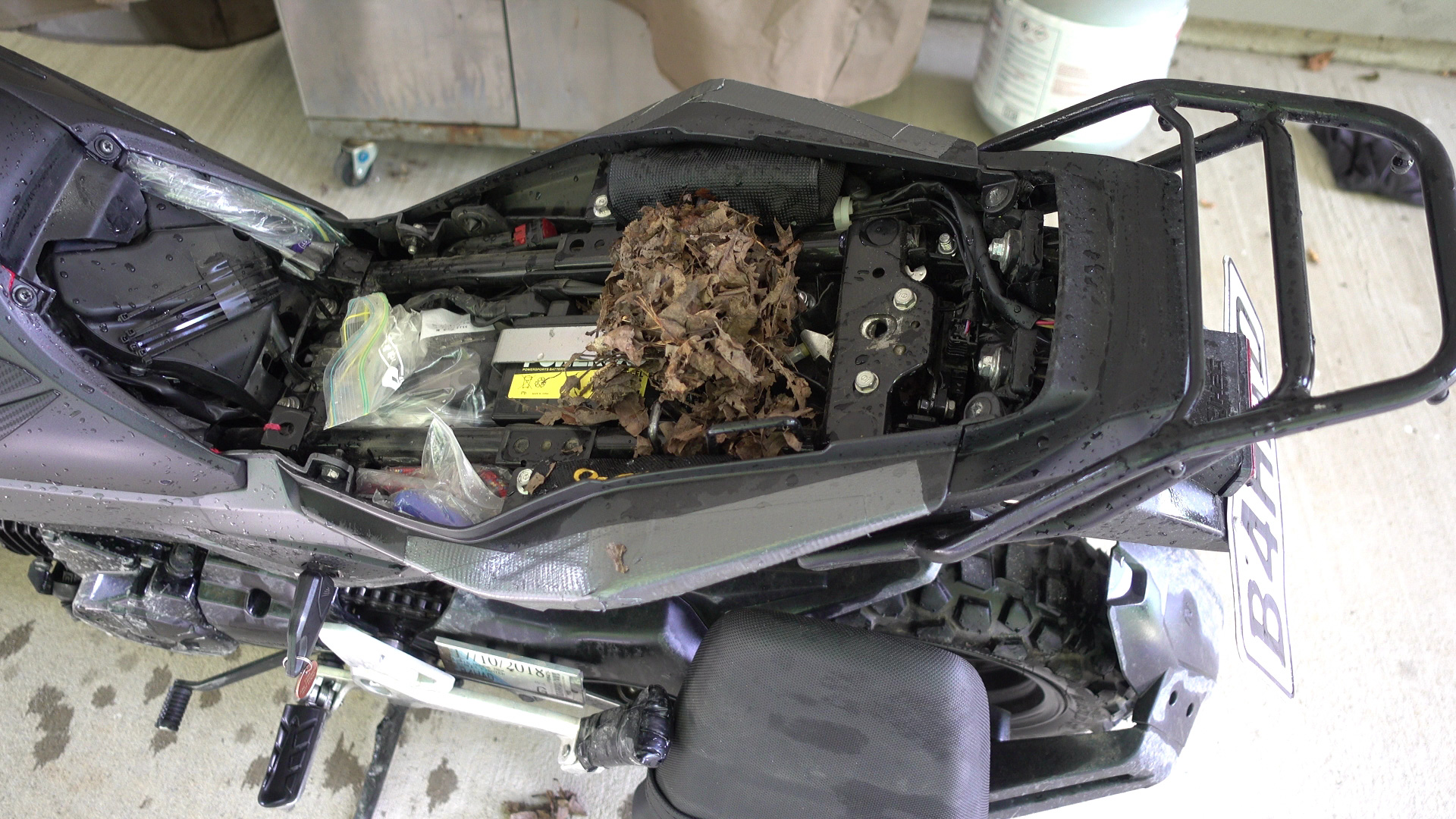 My bike has lost the bolt that adjusts the headlight angle, so we have just fixed it in place with a zip tie. Will wait till more things break or fall off before ordering spares. We have promised the Groms new fairings and exhausts when they get home.
Bert and Pat have been wonderful. Bert rides an 1800cc Goldwing so he thinks we are a bit crazy on our little bikes. Both in their late eighties and have traveled all over the world. They are still going strong. We hope we are like them when we get to their age.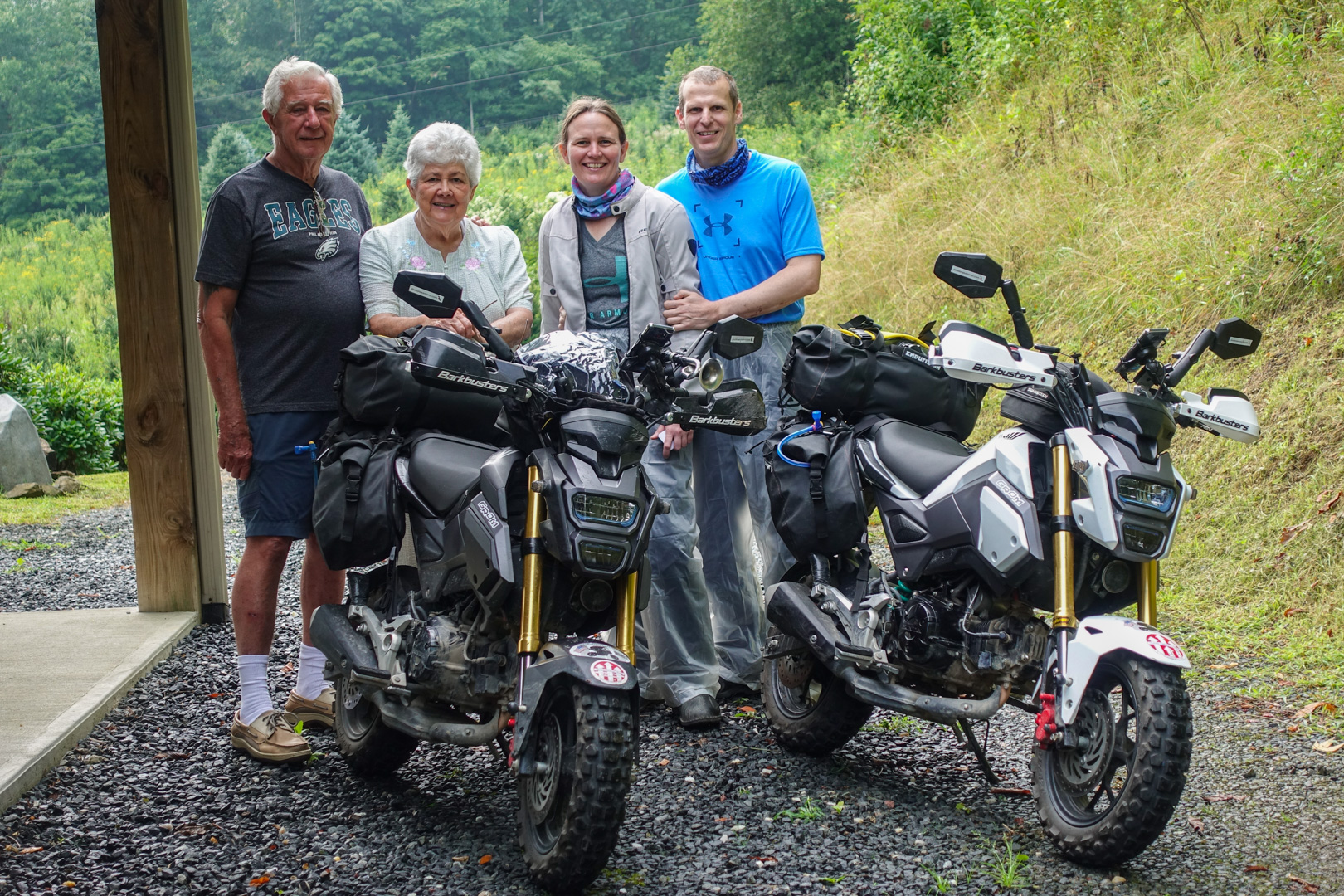 Plan to get off to a leisurely start tomorrow. Sim should rest his knee more, but we have places to go and things to see.
View this post and comments on ADV Rider

---
Distance:
130.58 km
Max Alt:
1200 m
Min Alt:
334 m
Climb:
2429 m
Descent:
-1949 m
Avg Speed:
38.90 km/h
Time:
04:55:05
---