10 Dec

Post TAT #4b – Shipping Costs

Our biggest expense on the trip.

Most people would fly to the US and buy a bike in the States and either sell it at the end or put it in storage until their next trip. This works well if you have extra time or a buddy in the US to help check out Craigslist ads. We didn't want to have to do this on our first big trip. Our bikes had a bunch of extra mods and farkles and we much preferred the idea of riding our own bikes that we know and love. Yes it worked out more expensive this way, but once you factor in the extra time, depreciation hassle of buying and selling bike in the states, we would estimate it as less than double the cost.

Outward Bound – Shipping Christchurch New Zealand to New York, USA – 4,450 NZD

Since we wanted to start in NY, we knew from the get go this was going to be even costlier than just shipping to say LA. We asked around and the common answer was "go with Mainfreight". Sim did some due diligence and got a quote from another shipper. They were significantly cheaper than Mainfreight, but didn't give the impression of being as jacked up. Sim had to keep going back to them as they kept leaving bits off of the quote after being told to include them. Their 1st quote didn't even have the actual final cost, just some of the rates. Mainfreight shipping for 2 bikes in 1 crate to NY was 4,000 NZD, other shipper was 2,000 NZD. Your bikes have to be certified that they a have been drained of all fuel and battery disconnected. Mainfreight does this as part of their service apparently (though how they do this when your bikes are already packed away with a bunch of other stuff in a big wooden crate, we don't know). Other shipper would have required that we get a motorcycle dealership mechanic to certify this for us. We estimated we would have saved maybe 500-600 NZD going with the alternative shipper once we added in all the little extra bits, but went with Mainfreight anyway as there were likely to be less surprises and they seem a bit more used to dealing with bikes.
Shipping agents are a funny bunch, they don't come across as the easiest of people to deal with and seem to purposely make things seem more difficult than they are. There was still a bit of tooing and froing with the Mainfreight representative and the different departments don't communicate well with each other (pretty typical of any large organisation). We had organised a pick up date for the bikes and arranged a morning off from work to be there. No one pitched up and when phoned, the local depot had no record of us being booked in. Numerous phone calls and eventually it got sorted and the bikes picked up the following day.
Stateside, we were told that our bikes would be delivered to a particular depot in New Jersey where we would be able to pick them up. Simon corresponded with the contact we were given for the US side, to confirm when the bikes arrived. We guess they deal with a lot of stuff coming in and hundreds of emails, but the lady seemed quite surprised that we had arrived to pick up our bikes that day, even though Simon had been emailing them. We were also informed, that all bikes get delivered to one depot but that members of the public aren't allowed in. They (Mainfreight) would have to move the bikes from the one depot to another depot, where we go could then go and get them. When you are having to Uber and public transport/ walk to get to the office, it was a right pain in the buttocks to find this out. Fortunately as we were walking down the road muttering to ourselves, the Mainfreight lady came running after us. She had obviously taken pity on us raggedy looking tourists in our shorts and sandals and promised to see if she could organise the delivery to the other depot that day. We had to hang out at the local mall for a few hours, but it all worked out in the end. So if you ever have to ship your bikes,save yourself a heap of time and make sure to phone the local office the day before rocking up, and don't rely on the New Zealand guys to know what actually happens at the other end.
On the plus side, there were zero hidden costs, and the staff in the states were very friendly and helpful, to the extent of giving us a lift to the local gas station to get fuel for the bikes.
A useful bit of info is that all freight from New Zealand to the USA goes via LA, then it's all overland from there. This site allows you to track ships which is kinda fun. Our bikes were put onto the CAP Capricorn and it took around 6 weeks door to door.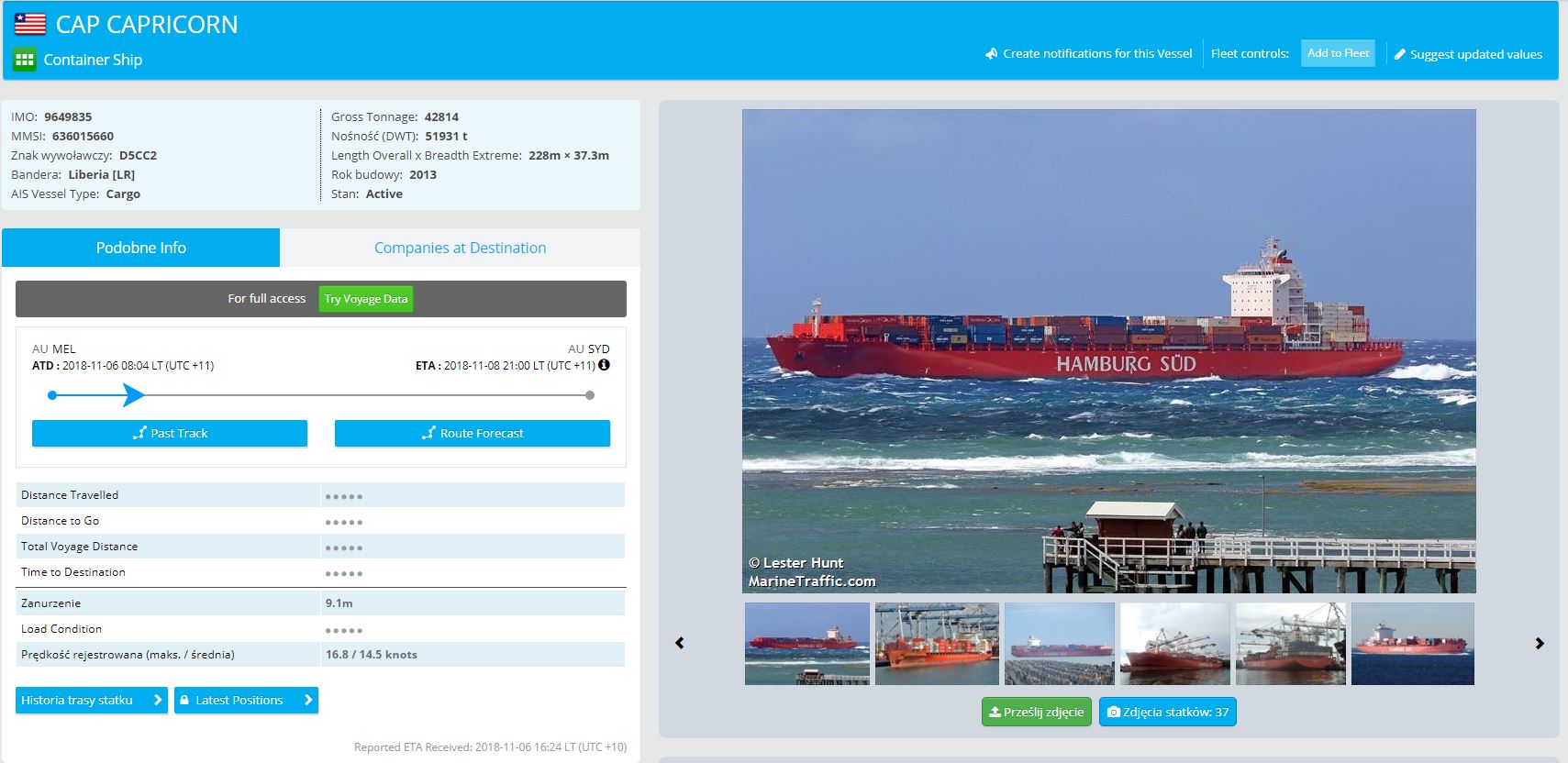 Cost for sending our bikes in one single crate measuring at 327 kg and 2.14 5m3 = 4,104 NZD including pickup from our home.
Cost for the crate itself was 350 NZD. You can get cheaper, but we wanted something sturdy to put both bikes in AND pack almost all our gear in so that we only had to take carry on luggage on the flights to the US. You can read more about the crate building process here. The crate had very little damage on the other side, but did look like someone had tried to pry the lid open to have a loo inside.
So total cost of 4,450 NZD (around 3,000 in US money). That is almost the cost of a Grom!
Return Leg – Los Angeles USA to Christchurch NZ – 2,800 NZD
The return leg couldn't be easier. You drop your bikes off at Kiwi Shipping in LA, disconnect the battery, fill in 1 form, fill in a second form with all the scratches and dings noted and that is it. No crate needed. Kiwi shipping cram your bikes in with whatever else is going into a container (usually other bikes and cars) and ship it back to New Zealand. They organise everything else including all the inspections and fumigation and are basically a subsidiary of Mainfreight. These guys have a typical Kiwi,"she'll be right" kind of attitude. The laid back, casual way of doing business will drive some people bonkers, so remain calm, it all works out in the end.
Total cost for shipping two individual bikes to the depot at Christchurch Airport = 2,800 NZD (+/- 2,000 USD)
So all in, it cost us a whopping 7,250 NZD (+/- 5,000 USD). Yikes. that is a lot of moola. Looks like we will be living on 2 minute noodles for the next couple of years, however every time we look at our odometers and see all those extra kilometers we have put on the bikes, we will remember how it was totally worth it.