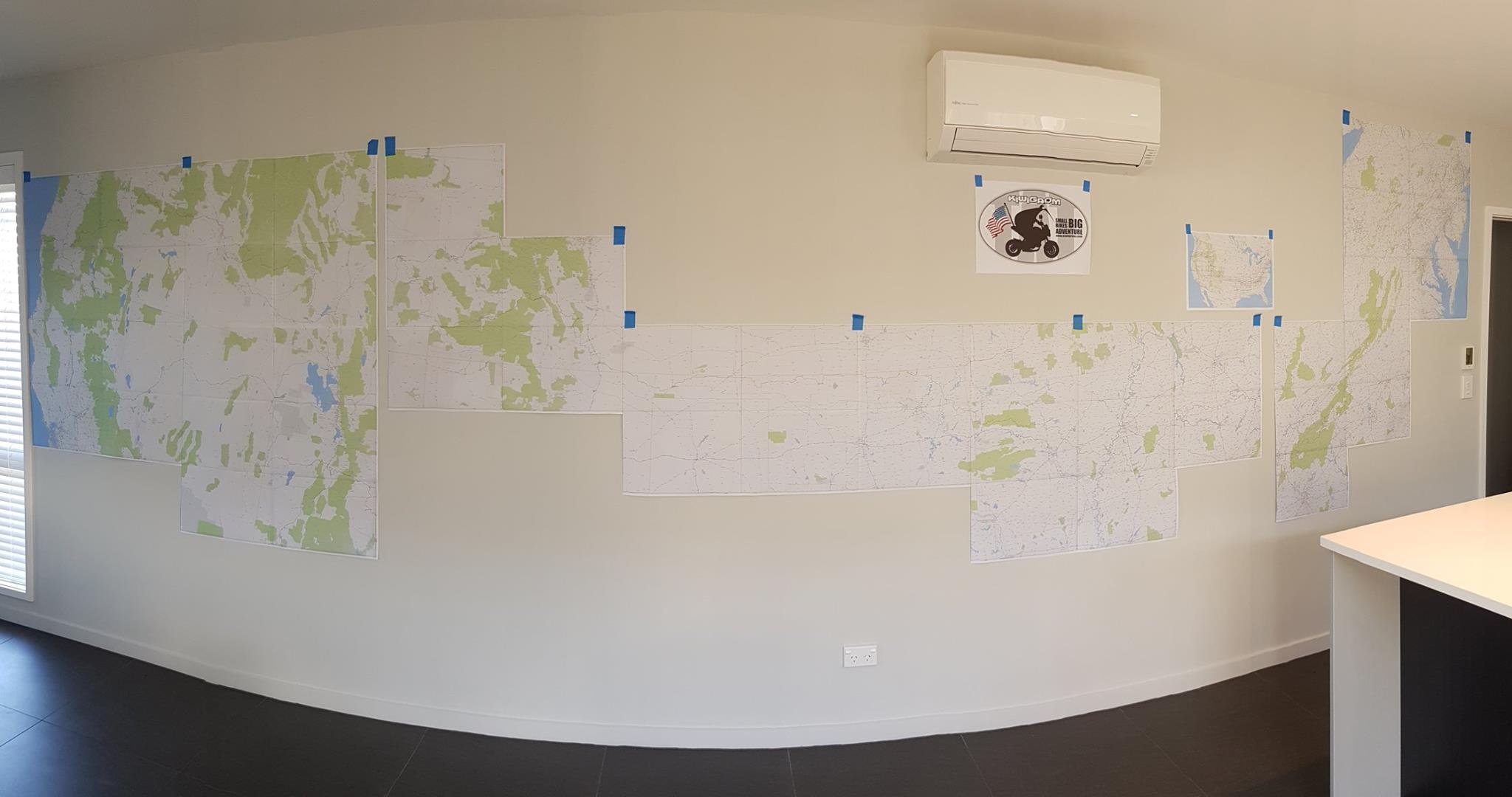 06 Feb

25 WEEKS TO GO!

We've been doing a little planning over the past couple weeks. Purchased the entire set of GPS tracks from Sam (http://www.transamtrail.com/) and he was kind enough to include the new North Carolina section which starts in Damascus, Virginia.
Last week the Mid Atlantic Backcountry Discovery Route (http://ridebdr.com/MABDR) was released which ends in Damascus… a happy coincidence?
With a little clean up of the GPX files and by merging Kevin's route (http://www.gpskevinadventurerides.com/), the MABDR and Sam's TAT we now have an 11,353 km (7,054 mile) track from New York to Port Orford.
Vicki has been busy populating our map with interesting things to see along the way. There is just so much that it's difficult to decide what to see and how far to detour. Without question we'll be taking a day off to visit the Rocket Center in Huntsville, AL (https://www.rocketcenter.com/).
We love paper maps. So I've printed our track at 1:700k and set up the "KiwiGrom TAT Mission Planning Center". I originally started printing it at 1:200k but soon realized we don't have enough empty walls in the house for that scale.
We can't help but run our fingers along and inspect it every time we walk past.
Plenty planning to do. GPS tracks to clean up. POI's to add (camping / fuel / service / tourism etc), Loops to attach (Slick Rock and Tail of the Dragon)… and that's before we get to sorting the bikes and the gear!
We fully expect that the the plan will fall to pieces on the road since "no plan survives contact with the enemy" and we know that real "adventure is just bad planning", but it's just so much fun to make plans

Recommendations for things to see and do are most welcome.