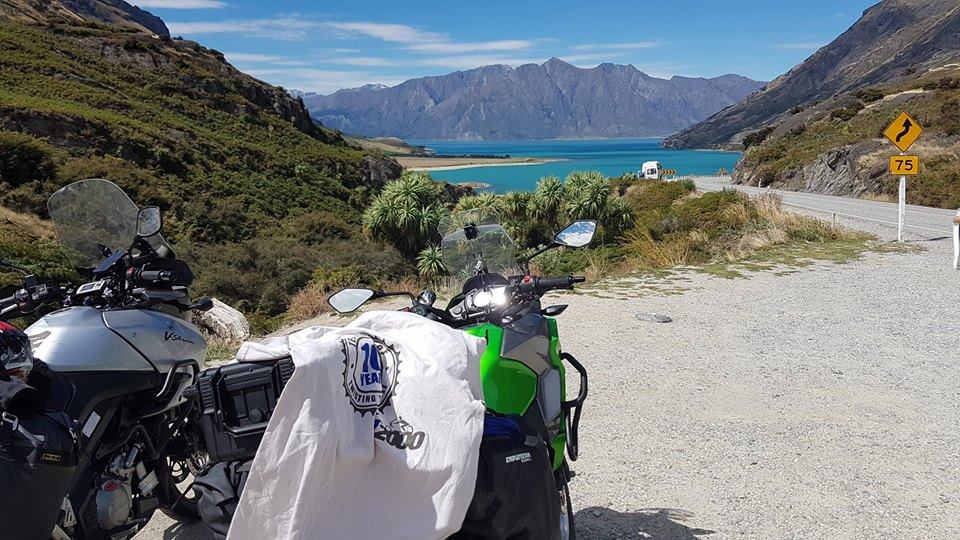 12 Mar

TT2000 Rally Update

Been a little quiet on the TAT prep for the past month or so but we are getting back onto it now.
Team TOP GUN was preoccupied with our first long distance rally (www.tt2000.org) here in New Zealand a couple weeks ago. We had the smallest capacity bikes in the rally, with the exception of a crazy friend who did it on a GN125!
Vicki tracked her route www.kiwigrom.com/TT2000/SkidTT2K2018.html.
To complete the rally requires 2000km in 48 hours picking up checkpoints all over the Island. You set you own route, which is a fun route plotting/optimization exercise in its own right.
We (Skid & Utah) did 2008km in 47 hours with the minimum required 50 000 points, while our wing-man Domino did 2069km just to show off.
The big bikes did great. We rode 10 hrs on Friday, almost 17 hrs on Saturday and another 4 hrs on Sunday. Camped both nights.
All in all it was a great experience and a far bigger challenge than what we expected. We've done 12+ hour days on the Groms before but riding at 'high' speed on the roads seemed far more exhausting. The Versii had no problem with… we were knackered for a more than a week!