09 Dec

Post TAT #3 – Favourite/Memorable Parts
The bits in the East
People often poo poo the eastern part of the TAT and the MABDR, complaining that it is too tame and boring. We really enjoyed it. Yes, spending a lot of time in the trees with no views can get a little tiresome, but we liked the fact that it was a good mix of back roads, hard packed forest roads, and lots of little towns. It made for a fairly varied ride experience, and it was a really nice way of easing into a big long trip. We had this idea in the beginning that we would zoot through this section and do a lot of long mileage days here. That wasn't the case. The roads are just too windy to allow for that.
Pennsylvania was particularly lovely, though we do regret not spotting any Amish or bears.
The dead bear cub in the middle of the road outside Warm Springs was rather sad.
Simon coming off his bike on day 5 of our trip and the epic bruise that resulted from it.
Meeting Pat and Bert, Paebr32 and klaviator. None of whom murdered us.
The infamous Witt Road river crossing was great to do in person after having seen it on so many you tube videos. Simon made it look easy on his Grom.
Coming round a corner and seeing a rider down. A stark reminder that things can go wrong in a instant.
Huntsville rocket center side trip.
The kindness of strangers.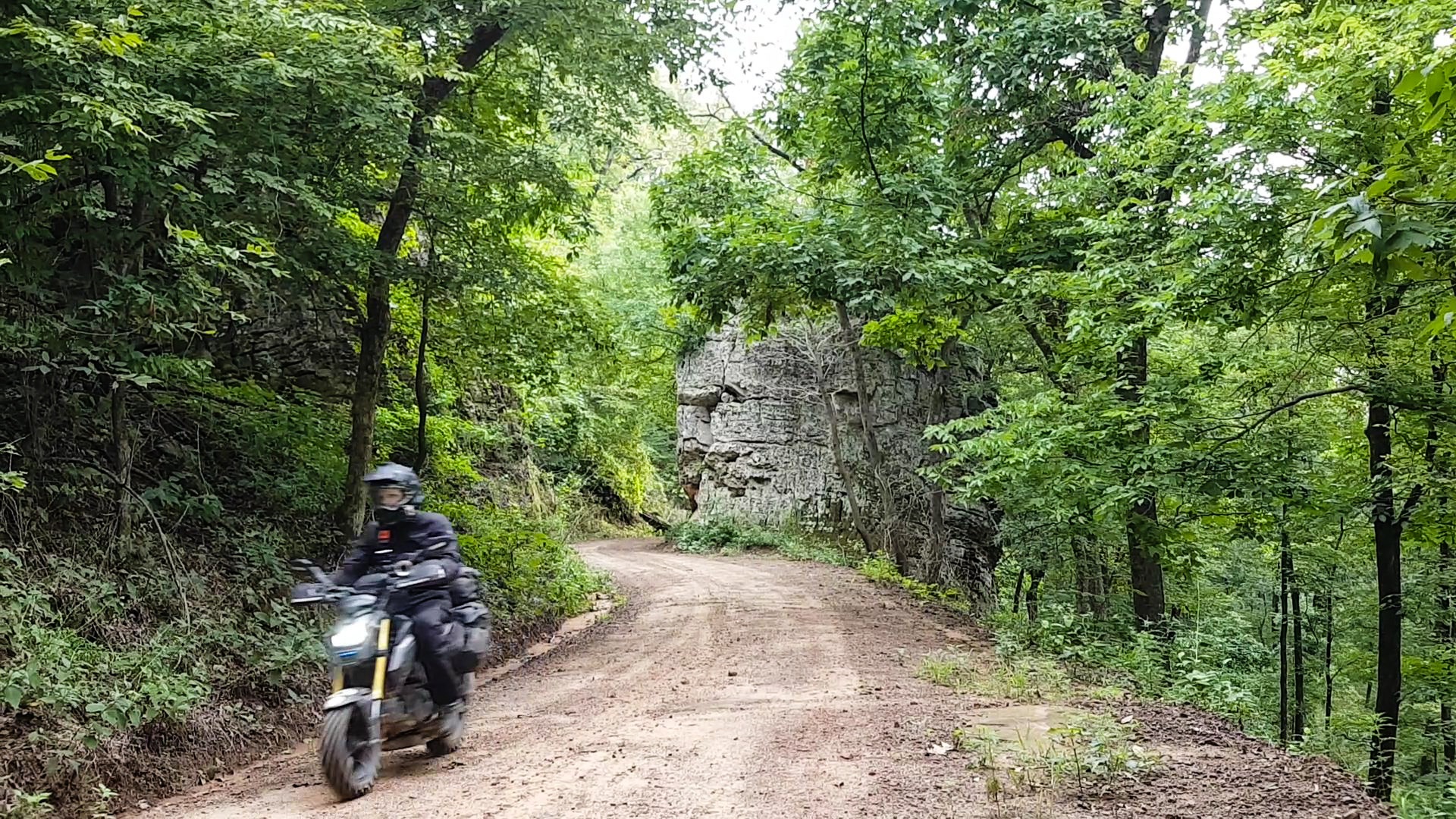 The bits in the Middle
Oklahoma wasn't as flat and boring as we had been led to believe. It had a big wide open epicness about it, but there was always something to look at (windmills, farms, oil rigs etc.). The terrain was challenging sometimes. The mud that had dried and left deep ruts we had to navigate around, the odd bit of sand, even the straight bit of road in high winds kept us on our toes.
The TAT Shack, run by someone who just wants to give something back to the riding community.
Discovering chocolate Jello.
The whole discussion over biscuits vs cookies on ADVRider
The Ozarks and Warloop Road in particular which caught us by surprise.
Realizing that the Oark Cafe wasn't closed when we got there.
Signing the book at at Heildelburgers
Stupid leaky fuel bladder
The kamikaze grasshoppers. One even made it all the way up Simon's sleeve to his elbow.
being recognised at a petrol station in Buffalo.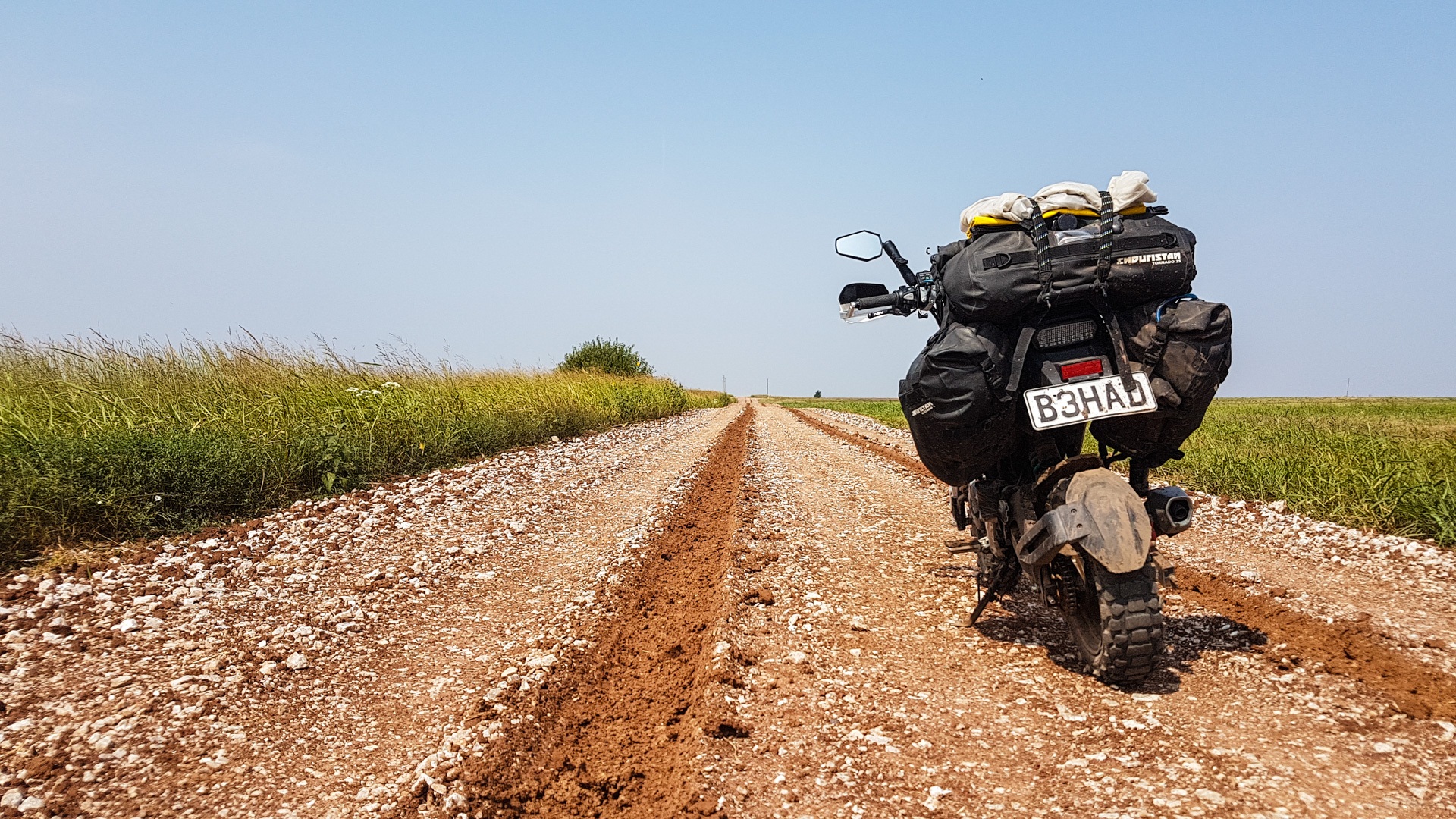 The bits in the West
All of a sudden there were mountains and curves. Coupled with eastern parts of Utah, this was some of the most scenic riding. Western Utah was downright boring though and Idaho was a bit meh in comparison. Oregon had trees, but it smelt a bit funny.
Having to push our bikes up one of the Colorado passes. That was hard work.
Getting hailed on.
White Rim Trail was beautiful and we are so glad we did this as a side trip.
Slick Rock Trail, was pure stupid fun. Emphasis on the stupid.
The Bonneville Salt flats. About the only thing thing that made the western bit of Utah worth it.
The painted hills in Oregon. A very pretty side trip.
Hearing a noise outside our tent in John Day and looking out to see a huge deer.
Oregon smelt a lot like cat pee. Simon couldn't smell it, but I definitely could.
Crater lake was stunning but cold.
Finally making it to Port Orford.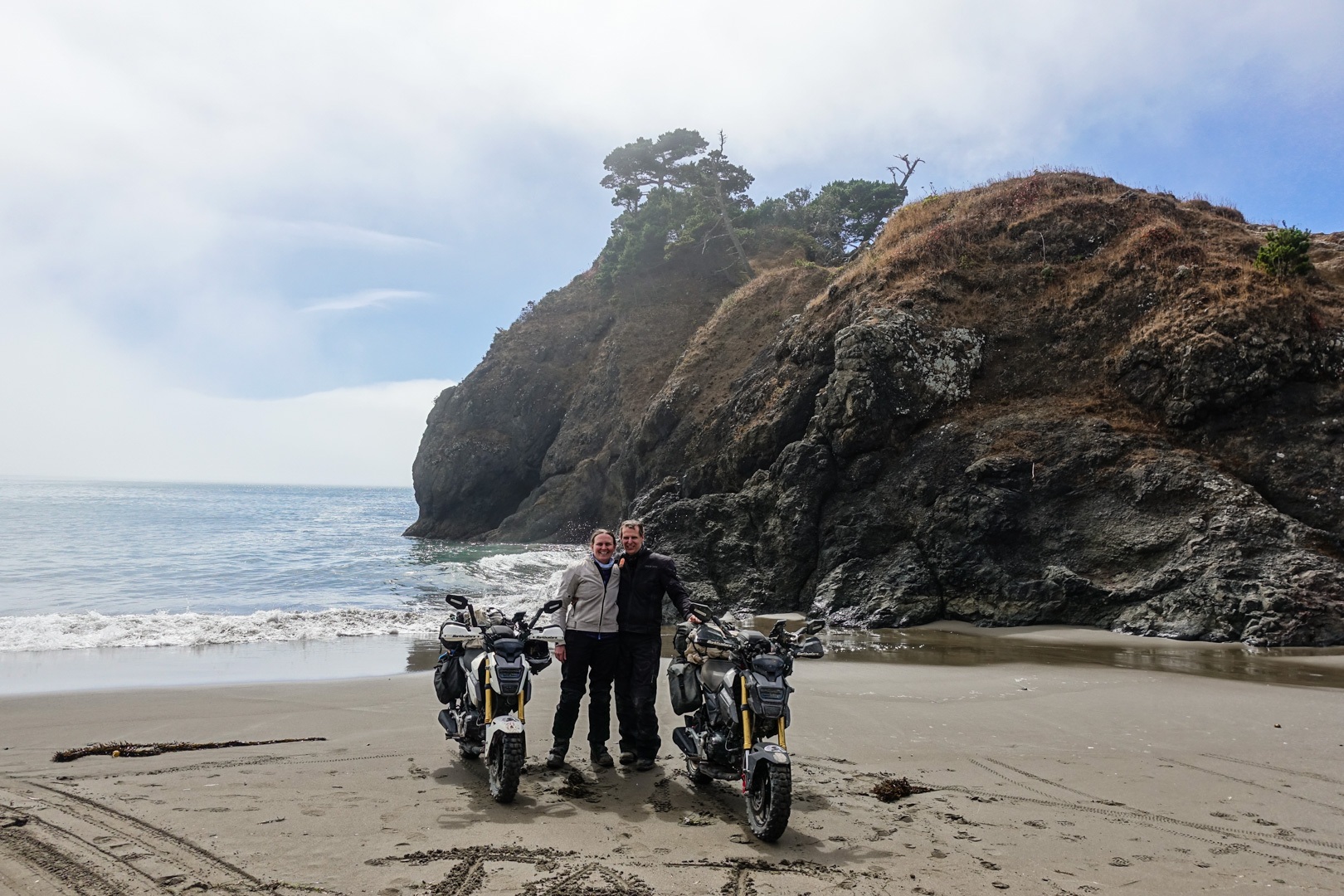 ---